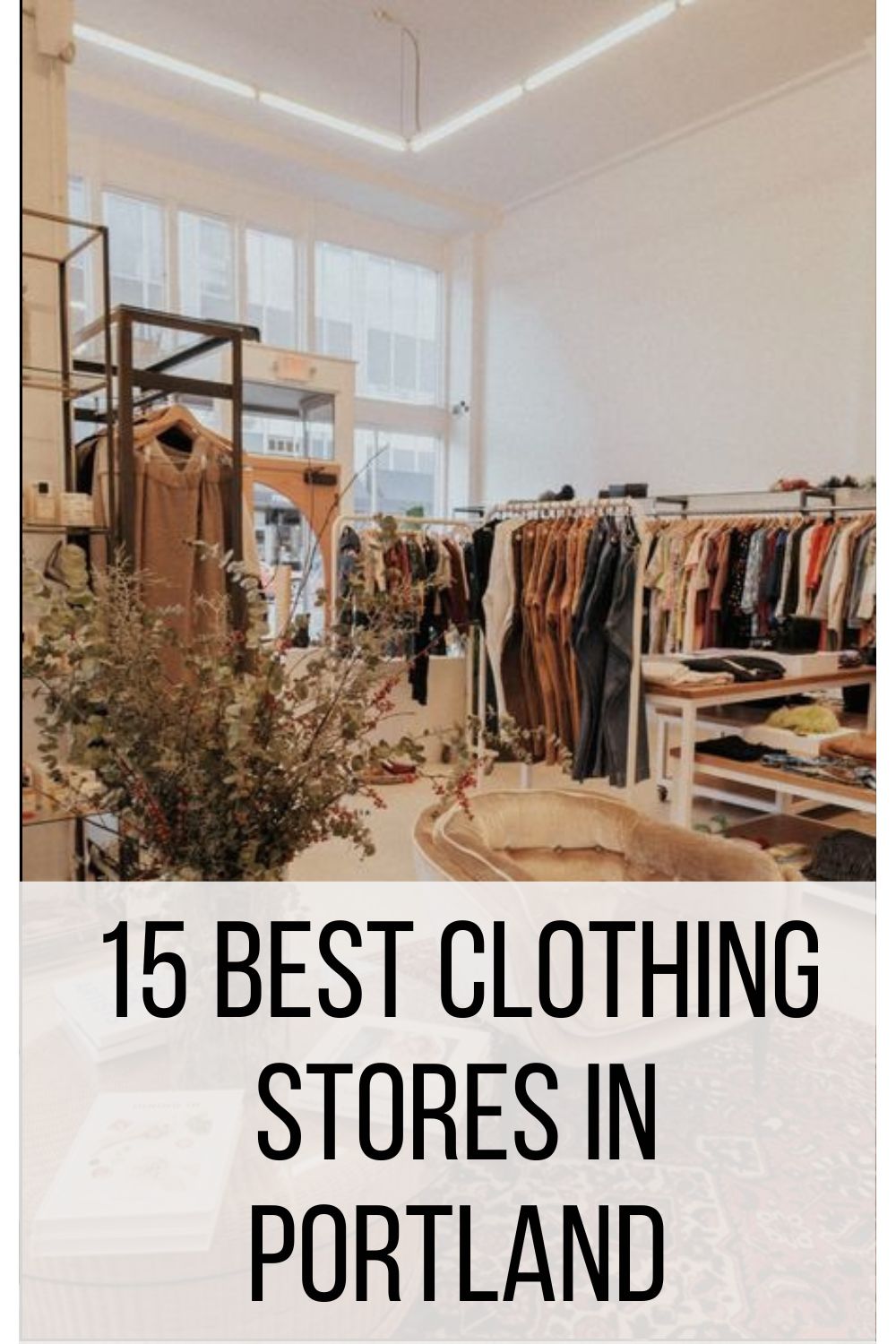 <
If you have ever been to Portland or lived there, you know how creative the city is. Clothing stores here are meant to complement their individuality and self-expression. Over the past two decades, the style of Portland Fashion has progressively evolved and has embraced a beautiful blend of modernism and vintage culture.
Due to the persistent efforts of their designers, Portland has emerged as one of the most eclectic fashion hubs in the country. In this article, we will discuss some of the best clothing stores in Portland in 2023.
Bridge & Burn
Location: 1029 SW Harvey Milk St, Portland, OR 97205, United States
Contact: +1 971-279-4077
Bridge & Burn is undoubtedly one of the most ethically unambiguous brands based in Portland. They source most of their clothes from San Francisco or China in small batches, which allows their pieces to remain somewhat unique.
One of our favorite things about this store, apart from being sustainable, is that they make excellent use of Japanese fabrics. Some of their signature pieces include flannels, easy-to-wear dresses, and exquisite cotton outerwear.
What attracts customers to Bridge & Burn time and time again is how they blend classic Northwest functionality with timeless silhouettes. Their fine attention to detail and choice of fabric is a sight to behold.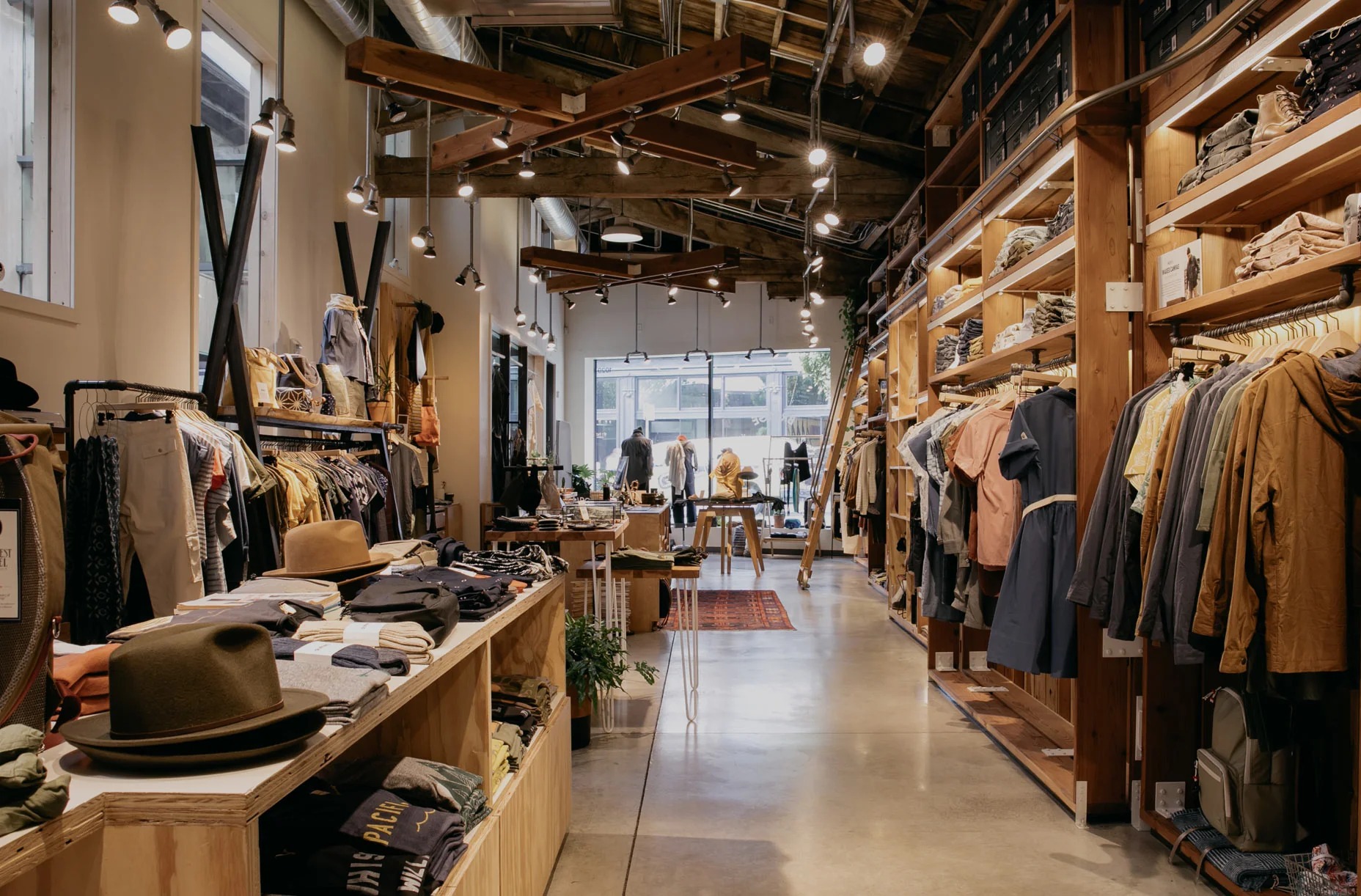 Communion
Location: 3556 SE Hawthorne Blvd, Portland, OR 97214, United States
Contact: +1 503-208-3008
Communion is an independent, locally owned boutique in the historical Hawthorne district of Portland, Oregon. The idea behind the origin of this store was to create a perfect blend of quality and affordability. Their founders saw a significant gap in good-quality yet economical clothes and saw the ideal opportunity to bring them together.
The designers at Communion always try to stay relevant while maintaining a sense of individuality, but their main focus is on supporting local causes and supporting small businesses. Their collection includes some of the customer's local favorites as well as brands from all over the world.
What will make you feel happier about shopping at Communion is that it won't cause a dent in your wallet. You can buy multiple items with the money that you would otherwise spend on getting one piece of garment. How amazing is that in this economy?
Sloan Boutique
Location: 735 NW 23rd Ave, Portland, OR 97210, United States
Contact: +1 503-222-6666
Spread all over Portland in at least three locations, this ritzy boutique is the perfect shopping spree site for all ages and styles. The store has a cozy, comfortable vibe that makes you want to stay in and spend all day looking through their products.
While they don't have a signature piece, Sloan Boutique is the jack of all trades, which is not a bad thing, honestly. They offer an extensive collection of wearables in all kinds of styles and designs. Sloan Boutique carries a good mix of affordable women's casual and fashion brands, including Kensie, Free People, Kut, and Franco Sarto.
Frances May
Location: 1136 SW Alder St, Portland, OR 97205, United States
Contact: +1 503-227-3402
Frances May is a carefully curated boutique blending modern silhouettes with nostalgic charm. This business is a joint venture between grandmother Connie Codding and granddaughter Pamela Backer-Miller.
Adorned with a perfectly tuned selection of modern clothing, shoes, and accessories, Frances May is the boutique of your dreams and the best part. It's meant for both men and women. Their diverse and extensive inventories include loungewear, colorful knits, cool tops, jackets, and much more.
Frances May is not limited to clothes but also offers houseware, apothecaries, accessories, and trendy original jewelry that would take your breath away. It's the perfect place to shop for a quirky friend who loves effortlessly timeless clothes.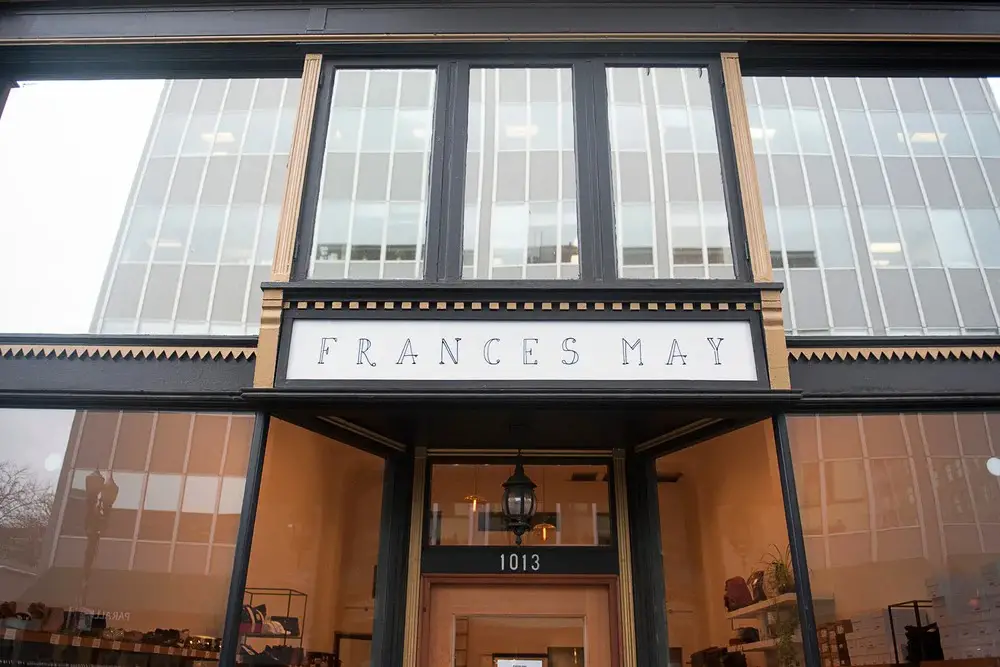 Wildfang
Location: 404 SW 10th Ave, Portland, OR 97205, United States
Contact: (503) 964-6746
Wildfang is your pricey pitstop for comfortable yet non-stereotypical clothing that you would love to wear on formal and non-formal occasions alike. This store celebrates the revolutionary arc of the 21st century like no other store.
They thrive on the fact that this generation embraces change and does not shy away from standing out. Their collections are not related to men or women but include everyone as an individual. One of the best things about Wildfang is how they contribute to society. They are supportive of all the right causes and work day in and day out to promote sustainability and equality.
Some of the favorite attires that are popular among customers are the co-ord sets that break gender norms and bring menswear-inspired clothing for women so that you never sigh while looking at a suitable garment over the men's section.
Union Rose
Location: 8029 SE Stark St, Portland, OR 97215, United States
Contact: +1 503-287-4242
Another fabulous boutique comparable to Yo Store is Union Rose in Portland. This one is a really cool store that you will vouch for as soon as you enter and see the decor. Union Rose offers unique, handmade clothing, jewelry, and accessories for women that are also locally crafted.
The designers at the store make sure that whatever you buy fits you perfectly by offering free alterations. It allows people of all body shapes and sizes to fit into the dress of their choice. So much of what they offer is fascinating to kids and adults alike, such as their DIY kits, art prints, and fun stickers.
If you are looking to shop for gifts or decorate your home, there is an adorable collection of houseware, accessories, and apothecaries that you can get. You can get scented candles, trinket trays, storage trunks, and fabulous scarves for all occasions. Visit Union Rose before the holidays to get your hands on the best New Year gifts!
Tumbleweed
Location: 1812 NE Alberta St, Portland, OR 97211, United States
Contact: +1 503-335-3100
Tumbleweed is a cozy and comfortable place to shop for dresses, sweaters, jeans, tops, and footwear. They combine both European and American labels to complement the people of Portland. They offer beautiful clothes with unique designs that you want to shop for constantly!
Frock Boutique
Location: 1439 NE Alberta St, Portland, OR 97211, United States
Contact: +1 503-595-0379
Welcome to the funkiest of funky stores in Portland! It is filled with color, art, and gifts that you will want to buy all at once. Frock offers unique indie clothing, jewelry, and accessories in a fun and friendly environment.
Frock Boutique is a treasure that you will thank us for introducing you to. A band of local designers got together to bring an eclectic collection of goods that you will be excited to wear.
The neighborhood is also a fun place to explore both for locals and tourists. They have cute socks, unique gifts, pretty dresses, and excellent statement jewelry. The entire experience is revolutionized by the friendly staff who are ready to answer your queries and convenience you in every way possible.
Adorn
Location: 360 1st St #3102, Lake Oswego, OR 97034, United States
3366 SE Division St, Portland, OR 97202, United States
4529 NE Fremont St, Portland, OR 97212, United States
1016 SW Washington St, Portland, OR 97205, United States
Contact: +1 503-384-2431
Adorn is also spread out over Portland in a whopping 4 locations. What strikes us most about Adorn is the infrastructure of its brick-and-mortar store. The ambiance is exceptionally posh and is worth visiting at least once.
Here you will find a decent range of women's clothing, an extensive range of everyday and formal shoes, and products to accessorize with. A section of the store is dedicated to home decor and gifts such as candles, gift cards, water bottles, gifts, jewelry, and cosmetics.
Yo Store
Location: 935 NW 19th Ave, Portland, OR 97209, United States
Contact: +1 503-453-6488
Yo Store focuses on individuality and is known for its versatile and utilitarian clothing that captures the vibrant culture of Portland and represents the creativity of its people. The products they offer are as fantastic as the name of the store sounds. They offer a wide range of both vintage and modern clothing for women. However, they are not just limited to clothing or women.
Here you will find a particular corner dedicated to baby accessories, and it is hands-down the most adorable section in the store. Along with that, aisles are adorned with women's bags, accessories, and jewelry.
Some of the lifestyle products they offer are to die for, such as ceramics, kitchenware, storage organizers, candles, books, art pieces, and other decorative textiles. You can spend hours on end browsing through their unique collections of decor items. Even the ambiance is relaxing, and the white walls bring out the color of the clothes.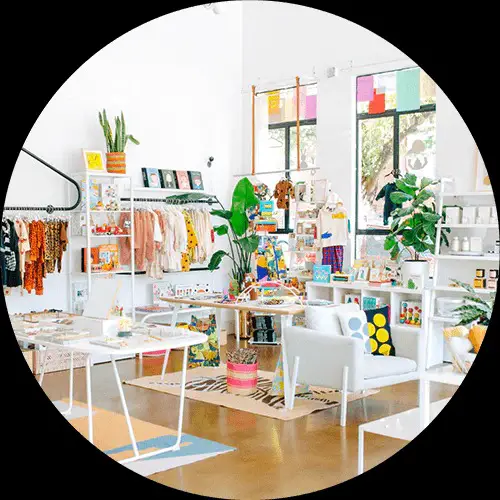 Amelia
Location: 2230 NE Alberta St, Portland, OR 97211, United States
Contact: +1 503-567-8315
Amelia is a Portland-based boutique that is home to several talented designers from all over the USA. They have got a little bit of everything in their store, such as vintage-inspired apparel for people who love the oldie vibe but also want quality products. You will also find minimalistic casual wear for people who wish to stick to the basics.
The designers at Amelia cater to everyone, and hence there is always something that you would like here. Moreover, their complementary tailoring to fit your body is a catch that only a few would say no to.
Shop at this quirky shop that speaks to your inner femininity and embraces your womanhood with the statement pieces of Amelia.
Fyberworks Boutique
Location: 4300 SE Hawthorne Blvd, Portland, OR 97215, United States
Contact: +1 503-232-7659
Fyberworks Boutique is a well-established boutique that offers local designers dedicated exclusively to women. What sets these pieces apart is that they are made with natural fibers, making them durable and sustainable.
They specialize in locally-crafted jewelry that is abundant in tantalizing textures and colors. These mixtures create an enchanting atmosphere for you to shop in. Some of the brands they carry are Cut Loose Clothing, Habitat, Liverpool, Liverpool, Salaam, Stone Flowers, Tribal, and so on.
Oxalis
Location: 1824 NW 24th Ave, Portland, OR 97210, United States
Contact: +1 503-206-8568
Oxalis is a blend of vintage and contemporary styles dedicated only to women. They have a wide range of apparel from local designers and are insistent on supporting local artists and small businesses.
Once you enter their brick-and-mortar store, the first thing that you will notice is their immaculate display of products and how everything is so incredibly well-organized. Oxalis specializes in knits, macrame, and crochets.
Some of the other things that they offer include hats, sunglasses, watches, scarves, jewelry, and belts. The staff is helpful and knowledgeable and helps out with everything you need or want.
House of Lolo
Location: 73655 El Paseo, Palm Desert, CA 92260, United States
Contact: +1 760-610-1259
House of Lolo features a meticulous collection of breezy dresses, indie wear, and stylish casual clothes. The store has a cozy ambiance with neutral tones and skirts that are on the lighter spectrum. Moreover, they offer housewares, including decor, utensils, furnishings, artwork, plush throws, candles, and even pillows!
P.s. This is the only store on the list that is open 24/7!
Modo Boutique
Location: 2025 NE Alberta St, Portland, OR 97211, United States
Contact: +1 971-271-8674
Modo Boutique is a carefully curated, lovely consignment shop in Portland, Oregon. What most people say about Modo Boutique is how cozy and warm their store appears. If it comes down to ambiance, we are totally smitten with this store.
They are exclusively selling designer apparel for women who want statement pieces, including dresses, tees, formal dresses, outerwear, handbags, and cute footwear that are not only good-looking but are also functional. According to the owners, they see their boutique as one giant, luxurious, international closet filled with new and exciting clothes for their loyal customers. They also sell beauty products, edibles, and scents.