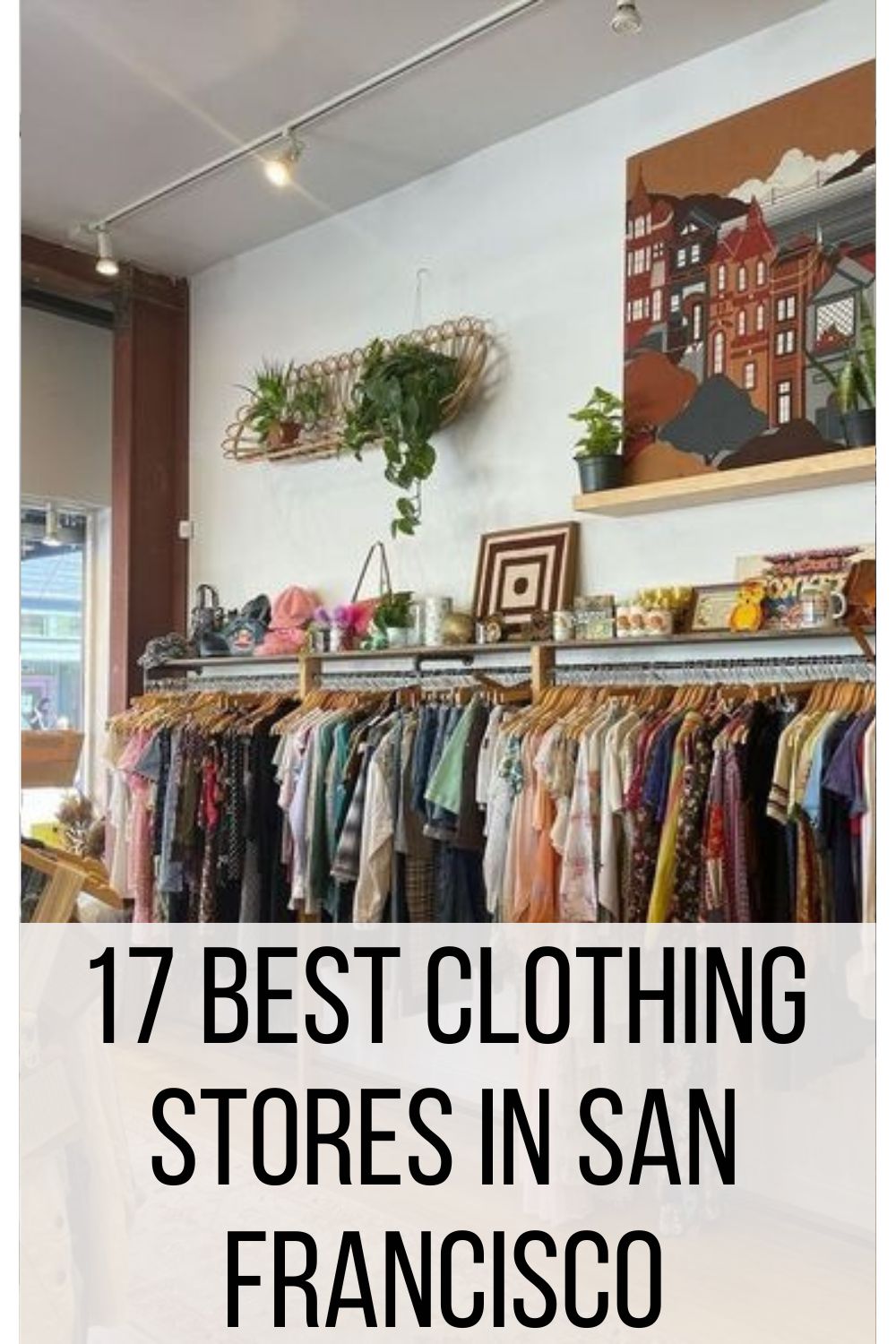 Fashion in San Francisco has always been versatile and practical. The diversification of culture in the city has made way for many unique and exotic boutiques and apparel outlets.
That is why the shopping experience in this hustling and bustling city is genuinely a booster of happiness and full of energy. The fantastic thing about fashion in San Francisco is that you are always presented with new options. New clothing stores are opening every once in a while.
The diversification and expansion of retail clothing is impeccable, and most are small businesses that are customer-oriented and value-driven. If you've previously missed out on all that, you are in for a brilliant experience.
It was impossible to curate a list of stores with all varieties of fashions; every outlet has something distinctive. But we have tried our best to create a comprehensive list of 17 best and amazingly-reviewed clothing stores in San Francisco. Let's explore!
1. Lululemon Athletica
Who hasn't heard of Lululemon? It's the only store in this list with global influence. As its name suggests, Lululemon Athletica makes clothes for "sweaty pursuits," something you can wear while doing yoga, running, working out, etc. But that is an understatement.
It's a perfect store for driven and technical people in SF. You can find unique tops, sweatshirts, hoodies, and trousers, as well as caps, bags, shoes, and whatnot. Lululemon is as casual as people of SF can be. Also, shipping is free!
Address: 2040 Fillmore St, San Francisco, CA 94115
2. Everlane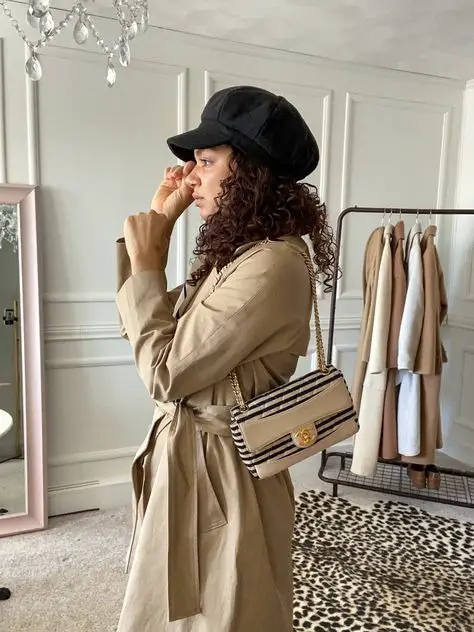 Everlane is a popular store—scratch that–it's a destination store. Hipsters, parents, and hustling teenagers in San Francisco love it all alike. It provides a wholesome, one-stop shopping experience that will leave your wardrobe looking like total class.
With its "radically straightforward prices and modest color scheme," it's a kind mannequinless store displaying everything outright, including sweaters, hoodies, jeans, dresses, shirts, and more. On top of that, there's a wide variety of shoes. A lot of room for browsing, easy and quick checkouts, classy ambiance, and spacey try rooms; what's not to like?
Address: 461 Valencia St, San Francisco, CA 94103
3. Wasteland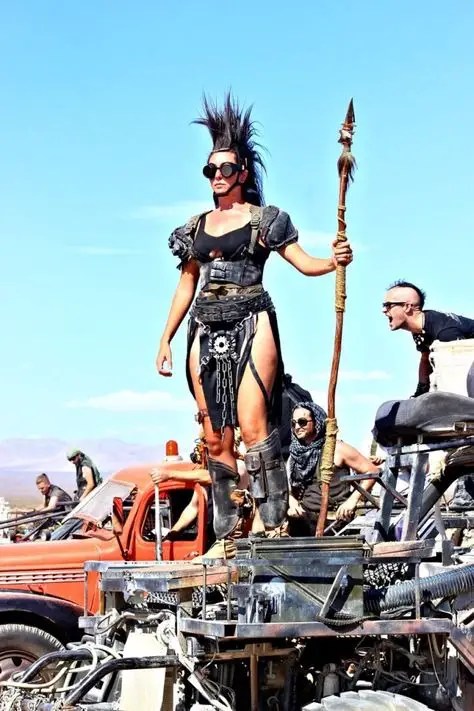 Wasteland is a perfect response to your vintage-hunting instincts. Wasteland's comprehensive collection of edgy, vintage, and cool apparel is as good as it sounds. The store proudly presents its authentic finds from the 60s and 90s; surprisingly, it fits in artistically with the modern-day San Francisco culture.
You will likely find one-of-a-kind, branded clothing sitting on racks and hanging from shelves, from denim to jumpsuits to band tees to head-turning jackets, and you can get them all at modest prices.
Address: 1660 Haight St, San Francisco, CA 94117
4. Cris Consignment
Cris Consignment is a posh apparel boutique for all the brand-hunters in San Francisco, and since it's a consignment store, expect reasonable prices. And that goes for everything from Chanel to Armani and Gucci to Giorgio.
Whatever you are looking for, be it trendy dresses, suits, shirts, and accessories, you can get them in mint condition. Although Cris Consignment is a relatively small store, it stuffs all it can to please your brand consciousness affordably. You'll shuffle through racks and find enough good stuff that store size wouldn't even matter.
The store is simply decorated with a lively ambiance and is in a perfect location for daytime shoppers to spend an afternoon.
Address: 1813 Polk St, San Francisco, CA 94109
5. AL's Attire
AL's Attire in the North Beach district of San Francisco is a fashion store that sells hand-made clothes, shoes, hats, and other accessories for men and women, and the reviews from the customers would tell you how great of a shopping experience is waiting for you at this store.
One review claims that their first purchase with AL's Attire was during a sale and the store really "hit it out of the park," while the other writes that the salesman "took the time to understand the problem and used his craftsmanship to revive [their] favorite summer shoe."
Address: 1300 Grant Ave, San Francisco, CA 94133
6. Ted Baker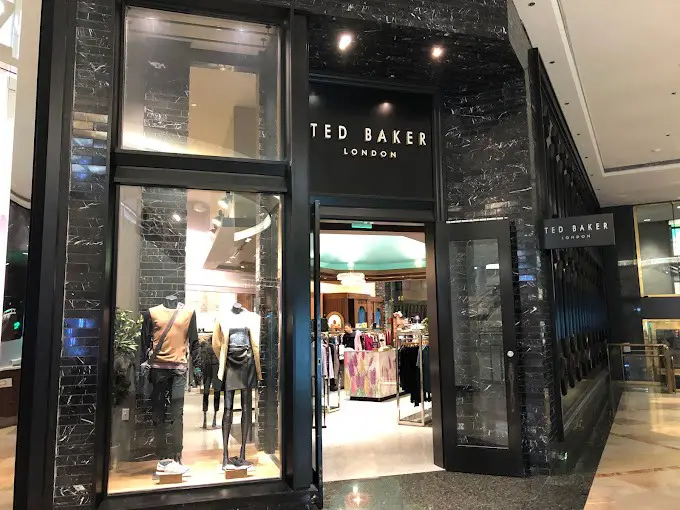 Ted Baker is a British retail chain store founded initially as a men's shirt store, but now they have designer apparel for men and women alike. Their collection is highly appealing and wonderful, definite head-turners.
Where men can find quality knitwear, women have a bright collection of coats and dresses to flip through for casual and fancy occasions. Additionally, you can find just the bag to go with your dress.
Ted Baker's website has an editorial section that defines the world of fashion, giving excellent advice and suggesting elegantly-curated styles. What's more, they have a collection for kids and homeware. Hurry up; they have a 50% sale going on right now!
Address: 865 Market St Space 126, San Francisco, CA 94103
7. Crossroads Trading
Crossroads Trading is a locally-owned second-hand fashion store that sells new and preloved clothes, shoes, and accessories. They have four locations all over San Francisco, and they also buy items if they are in a suitable condition.
Some of the "gently-used" items are of high-end brands, but you can buy them at very reasonable prices. One customer said they have "never been to a second-hand store with such a higher-end range of clothes for SO little!!!!"
8. True
Go to True once, and you'll be living the truth of fashion! It will instantly become your favorite clothing store to shop at. True is another clothing store in this list located on Haight Street in San Francisco.
True's collection involves everyday street-style apparel with distinct patterns, textures, and graphics. You can trust them to know SF fashion best; they've got something extraordinary for your wardrobe.
The staff is super friendly and chill, and the customer reviews can't get enough of True. All in all, it's a place for a vibrant shopping experience.
Address: 1415 Haight St, San Francisco, CA 94117
9. Brooks Brothers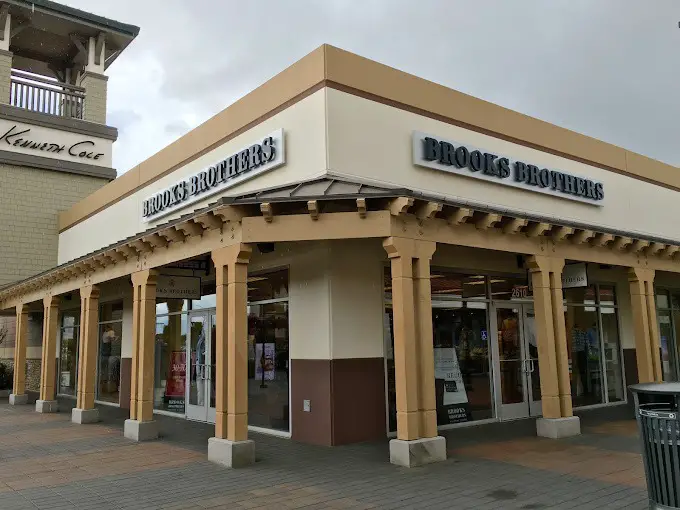 Brooks Brothers is a huge clothing store for everyone and ships worldwide. The store has clothes for everyone, including men, women, and kids. You can find everything here, from underwear and socks to dress shirts and sweaters.
Apart from the wide variety of clothing, they also sell shoes and accessories, including hats, gloves, belts, umbrellas, and much more. You might also find a gift card for the season to go with your gift if you are shopping for someone else.
Address: 2610 Livermore Outlets Dr. Space 890, Livermore, CA 94551. Located in San Francisco Premium Outlets.
10. Amour Vert
Signature t-shirts, lovely dresses, eye-catching bodysuits, intricate designs, and silky tops are just the beginning of the variety you will find at Amour Vert. This French-inspired store for women makes you want to have your summer-girl phase all year.
If you want to dress up excellently and cast an impact with your every move, Amour Vert has a sustainable way to provide that for you. The brand makes its clothes with sustainable textiles and non-toxic materials.
The store itself is elegantly simple, with a light-colored ambiance and lovely air that will make you spend all your afternoon browsing through the shelves. There's also a footwear section in Amour Vert to encase you head to toe in sophisticated fashion.
Address: 437 Hayes St, San Francisco, CA 94102
11. Onyx
A family-run clothing store for women, Onyx is located right in the heart of the city. It sells everything, from clothing to accessories to gifts to medicinal supplies, and most of these items are one-of-a-kind, such as artisan jewelry. Onyx gets its jewelry and designer accessories made by Bay Area's most significant artists.
The chances are that you will find something new on your every visit to the store. Wouldn't that be a perfect way to flex your shopping habits in San Francisco? What's more, the customer service you'll receive there is exceptional.
Address: 505 Divisadero St, San Francisco, CA 94117
12. Current
Current is one of the most creative stores in San Francisco. The styles there are intricate; not too much and not too little, just the perfect amount of class. Current is a forward-thinking apparel store that virtually becomes an ideal way for people to express their individuality.
During each new season, their collections switch to something better than before. Whatever the occasion is; a meeting, a date, a party, a casual get-together; expect top-notch variety and excellent customer service. It's a genuinely mind-changing shopping experience, that too at reasonable prices.
Address: 3108 Fillmore St, San Francisco, CA 94123
13. AB Fits
AB Fits, a denim store in San Francisco, is as old as the earliest member of Gen-Z. It's a pilgrim city of denim lovers. The store has its original location at North Beach, SF, where all the denim-wearing birds flock for the store's incredible selection.
AB Fits sells branded denim; some brands are top-rated, and some are not, but they're still fabulous. Apart from denim, you might also find tops, jackets, and accessories. AB Fits also produces its own jeans; sometimes they give them as a souvenir; what says spotless customer service, if not that?
Address: 1519 Grant Ave, San Francisco, CA 94133
14. Hero Shop – Marin Country Mart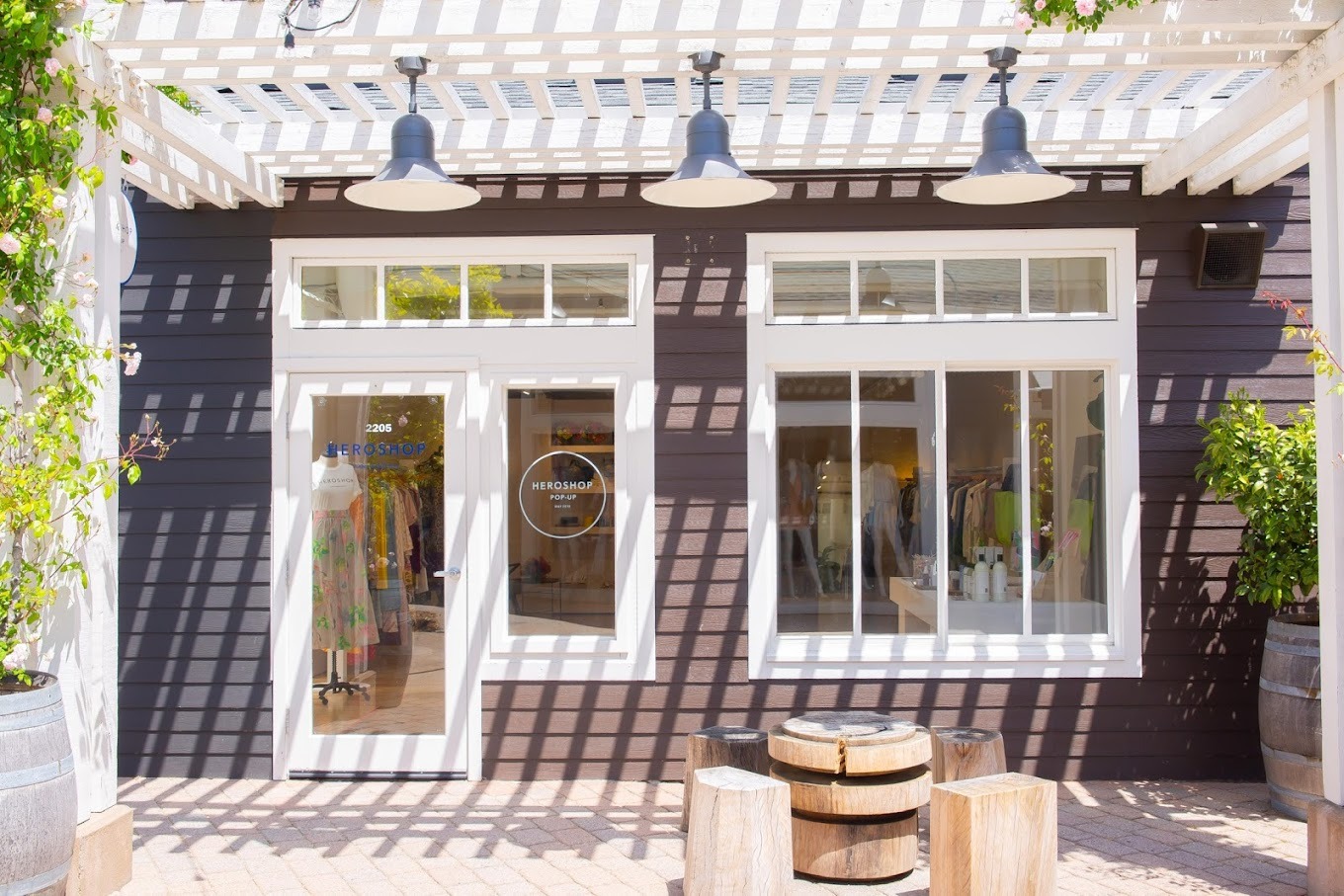 Hero Shop, although small, defines the true nature of female fashion in San Francisco. It's a women-owned store that attracts moms, hipsters, and TikTok teens all together.
Apart from a welcoming staff and an amiable vibe, you can find homely and industrial-grade lifestyle products here, as well as clothes, shoes, bags, and accessories for women. The eclectic mix of variety includes budget brands, a high-end collection, and some local, homegrown artifacts.
The store is gorgeous, and the products it has are even more remarkable. All in all, the store provides a shopping experience and a fantastic way for women to celebrate their fashion choices.
Address: 2205 Larkspur Landing Cir, Larkspur, CA 94939. Floor 1, Marin Country Mart.
15. Ambiance
Ambiance is a boutique in San Francisco established 25 years ago and still going tough. Local ladies just can't get enough of it. The great assortment of items, unparalleled expertise, legendary status in the city, and exceptional customer service have earned Ambiance numerous awards, including Top San Francisco Boutique.
And this is not an exaggeration; Ambiance officially got its Legacy Status from the City of San Francisco in 2020 for its long-standing iconic display and integration of fashion in the city. Needless to say, when you are going to Ambiance, you are going to the best. They'll make you feel like a family.
Address:756 Irving St, San Francisco, CA 94122
16. MAC – Modern Appealing Clothing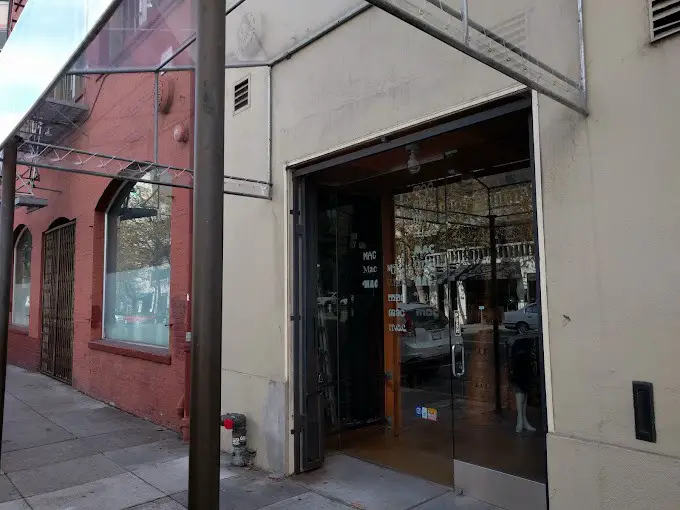 MAC, otherwise known as Modern Appealing Clothing, is one of the best clothing stores in town, and the reviews prove that. Modern Appealing Clothing is a clothing and footwear store for both men and women with a unique, vibrant variety.
Situated on Grove Street, it's a straightforward store with simple and effortless clothing, just the way that stylish people of the city like.
You can find LBDs, jumpers, jackets, bodysuits, knitwear, leather products, and shoes all in this one fabulous store. Dress like a modern individual in the contemporary city with MAC!
Address: 387 Grove St, San Francisco, CA 94102
17. Cary Lane
Get your urban, ageless fundamental out of yourself by dressing it up in a nicely-designed piece of clothing. Cary Lane is a designer clothing and accessories shop that draws tons of locals to its store each day because of its impeccable stylish variety and discounted rates; it provides up to 80% off on designer clothes for men and women.
Cary Lane's wide assortment comes from various local and international brands, including a lot of sampled and discontinued styles, which means if you are looking for something really unique or out-of-style, you are likely to find it at Cary Lane. Everything is as new as it comes, and it comes every week. The store is just full of surprises each time you visit it.
Address: 1615 Haight St, San Francisco, CA 94117