It's difficult to comprehend how people survived before online shopping, right? It's so convenient to be able to find just about anything we need with a few clicks of the button and get it delivered straight to our doorstep. But when it comes to sending things through the mail, the process is still tricky for many of us. So here's a quick guide to help you out with shipping clothes.
Whether you want to send a dress to your mom or ship a batch of new clothes for your boutique, this guide will help you pick the perfect shipping method. We'll also discuss the 6 best carriers to ship clothes locally and internationally, how to ensure you get the best quotes, and how to pack your clothes for shipping.
So let's start our journey to figure out the best way to ship clothes!
6 Best Local & International Courier to Ship Clothes
The first and most crucial step is to figure out the right carrier for your needs. While most people think of big names like FedEx or USPS on first thought, they're not actually the best choice for all cases.
Depending on where you're shipping, how much you're shipping, and how quickly you want it to arrive, small, localized carriers can better serve your needs most of the time while also saving you some cash.
Let's discuss why and when to use each type:
Local Deliveries (Within City)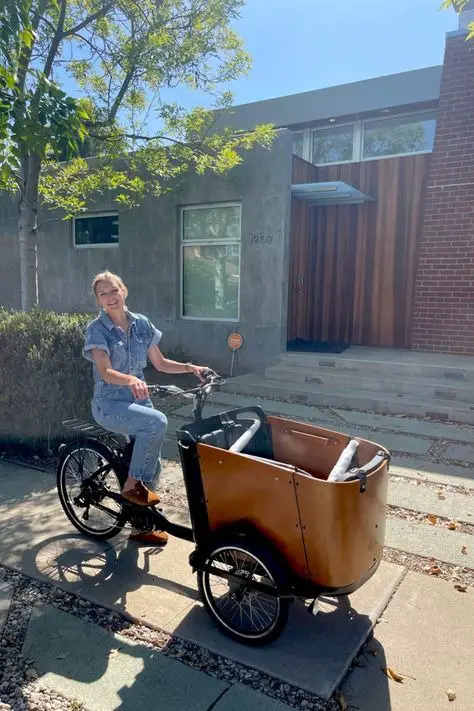 If you're shipping the clothes within the same city, the big names are probably the least efficient choice. They're usually jammed with national and international shipments and take way too much time to process, let alone the fact that they're pretty pricey.
Instead, you should opt for local delivery services or a bike messenger who can guarantee same-day deliveries. These are more reliable and faster and usually offer lower prices than the big carriers.
A few good examples we've found include The Corporate Courier, that's doing great in New York City, RAPIDUS in California, and Chicago Courier in Chicago.
It's difficult to pinpoint the best option in each city as the market is quite diverse and each place has its preferences. However, you can use reviews from Yelp or similar services to get a better idea of who provides the best service and rates in your area. So make sure you research and pick the carrier that works best for you.
Regional Deliveries (Across States)
When shipping across cities or states, the best options are carriers with a strong infrastructure to guarantee reliable deliveries and solid customer service. You don't want to worry about where your shipments are.
In this case, FedEx and USPS usually come out as the better carriers because they have the experience and resources to deliver well. But with the advent of online shopping, hundreds of delivery companies like USPS, Pace, and others have also grown to become a solid and cheaper choice.
So here're our top 3 recommendations for regional delivery:
1- USPS (United States Postal Service)
USPS is the oldest and most reliable option for regional deliveries across the US. As a federal agency, it has a very extensive network, so you can send your clothes to even the remotest areas in the US.
It's also one of the most affordable options, especially with their flat rate boxes. The customer service is top-notch, and you can use online tracking to make sure that your shipment arrives on time. It also offers a wide range of shipping options to meet your needs;
Priority Mail: 1-3 days delivery, affordable, comes with insurance and tracking.
Priority Express Mail: Overnight delivery, flat envelope rate, money-back guarantee.
First Class Mail: 3-5 days delivery, only for lighter packages.
USPS Retail Ground: 2-8 days delivery, good for bulky shipments.
The company started in 2014, but today it's one of the most quickly growing carriers across the United States. ShipBob offers two-day express shipping. It also provides packaging, storage, and shipping from multiple warehouse locations.
It also offers various other valuable services for online stores or e-commerce businesses. You can manage inventory through the company's dashboard and also access real-time data, which is really helpful in making shipping strategies.
Overall, it's an excellent option for shipping apparel and has become one of my favorite options.
Another leading player in the industry, Pace, is based in Alabama and is currently only operational in the Southeast region. It provides express delivery of documents, packages, and other items to Alabama, Mississippi, North & South Carolina, Louisiana, Georgia, Tennessee, and Michigan.
The good thing about Pace is its packages for retail and eCommerce businesses. It offers specific services tailored to each type of business. You can also ask for customized routes and delivery times.
The smaller operations are actually much more personal than the big carriers; they provide great customer service and easier access to their staff. So if you're shipping within this specific region, Pace Courier should be your go-to option.
International Deliveries
International shipping is more complex than domestic ones because so many factors are involved. Depending on the package, you must pay taxes, fees, and customs duties. Also, there are restrictions and regulations that you need to know. But with a reliable carrier, you get the assistance required to deliver your shipment abroad.
Here are 6 top international carriers that we recommend:
4- FedEx
FedEx is one of the most widely used carriers for international shipments. It provides delivery service to more than 220 countries while maintaining a record for quick and secure deliveries. The company operates a fleet of more than 50+ aircraft and offers flexible shipping options.
The International Economy is the most popular option for apparel shipment. It's cost-effective and offers a 3-5 business days delivery time. You can also use FedEx International Priority for faster delivery; it takes around 2-3 business days to deliver.
FedEx also has an extensive network inside the USA, so you can also consider it for domestic deliveries.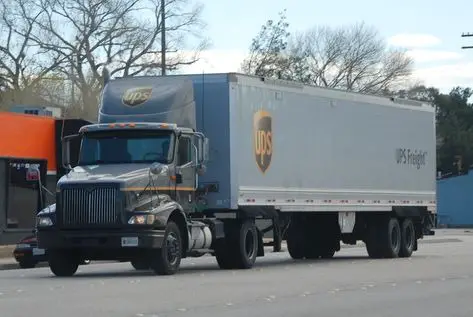 UPS is a household name in the United States, but this giant company has an extensive global delivery network. It delivers to more than 220 countries with flexible shipping options and tracking services.
The best thing about UPS is its tracking service; it provides real-time updates on the status of your shipment. The returns are also a breeze; you just have to follow the return instructions, and the staff graciously helps you out, which is quite helpful.
Just like FedEx, UPS also provides economy and priority options for international shipments.
The world leader in international shipping, DHL is the biggest name in the game. Whether you want to send a single dress piece or bulk shipment, its "Express Delivery Worldwide" service is the best choice.
DHL has become so pro at international shipping that the whole process from pickup to delivery is relatively smooth. It also offers various options for tracking, packaging, insurance, and delivery notifications.
The delivery time is usually 2-5 business days, but it can be longer depending on the destination country. Unlike the other two options, DHL only do the international deliveries and don't provide service inside USA.
So these are some of the best carriers for shipping clothes in US and Internationally, but there are a few more, like Spee-Dee, LaserShip, and Royal Mail, that you can explore.
How to Choose a Shipping Method?
There are thousands of courier companies out there competing for your business. This means you have to put in some effort to find the right one. And here are some tips that you should consider when making this decision:
Compare Flat Rates of Different Carriers: Compare the flat rates that carriers charge for different shipments, like express, priority, and economy. Also, check out all the discounts and offers as well—they can lower your total cost considerably.
Estimate Weight and Dimension: To get an accurate quote, you must know the exact weight and dimensions of your package. Most couriers have calculators on their sites to help you determine how much your shipment will cost.
Compare Delivery Times: Again, depending on the type of shipment that you want to send, delivery times may vary. Most couriers provide estimated delivery times, so compare those and pick the one that suits your needs.
Check for Insurance Coverage – When shipping clothes, you must consider getting insurance coverage for any unexpected situation. Some carriers offer this service, which can come in handy if an item gets lost or damaged during transit.
Read Relevant Reviews: Before finalizing a carrier, read customer reviews. You can find this information in various forums and websites like Trustpilot and ConsumerAffairs.
For the most accurate feedback, filter the result for the region you're shipping to. This will give you a better understanding of the experience others have had with that particular carrier.
How to Pack Clothes for Shipping?
Once you have selected how to ship your clothes, it's time to pack them. Some courier companies offer packaging at the facility, usually for free. If you feel comfortable, you can opt for that, but we recommend you do your own packaging as clothes need extra protection. Here is a step-by-step guide to packing clothes for shipping:
Step 1: Fold the Clothes
Neatly fold the clothes, but don't over-fold or bunch up the fabric. It'll create unwanted creases in the cloth, and the person opening the package won't get the best impression.
Step 2: Wrap it Up
For clothes, you should use two layers of wrapping material—tissue paper and bubble wrap. The tissue wrap will give the package a nice presentation and offer an extra layer of protection against dust. The bubble wrap will provide cushioning, so the clothes remain safe during transit.
If the clothes have delicate details, like embroidery or lace, use extra wrapping or pillow stuffing to protect them.
Step 3: Pack it Up
Depending on your preference, you can either use cardboard boxes or poly mailers. If you're sending multiple items, then boxes are a great choice as they provide more room for the clothes and cushioning.
On the other hand, poly mailers are lightweight, inexpensive, and easy to seal. So if you're sending one or two clothing items, these are a great choice.
Step 4: Seal it Tightly
If you're using a card box, use strong packing tape and use it generously. Make sure that all the corners of the box are sealed properly and that there is no room for air to enter or escape.
With poly mailers, use a heat sealer to close them tightly. The courier company usually provides the sealer, so that won't be an issue.
Step 5: Label and Ship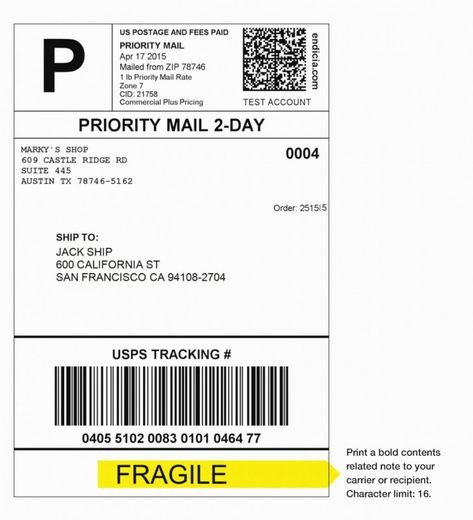 If you're printing the shipping label from home, ensure it includes every important detail about the shipment. It should include your address, the recipient's address, postage, and tracking information.
And don't forget to mention "Fragile" or "Handle with Care" on the package so the courier service knows they have to take extra care while handling it.
Once you label the package and affix the postage, it's ready to go. Take it to the local courier office or book a pickup from your home. After that, you're all set!
Conclusion
With the advent of online shopping, shipping things have become much easier. Shipping clothes is also not difficult, so long you have the right carriers. In the USA, the top 6 carriers are USPS, UPS, FedEx, DHL Express, ShipBob, and Pace. All of them offer package delivery services across the country and international boundaries.
Before making the final decision, go through customer reviews and filter out the ones specific to your region. Read their terms and conditions and check which services apply to your situation.
To ensure that the clothes remain safe during transit, pack them properly. Use appropriate boxes/bags, and wrap them with extra care to protect the delicate details. Once you got everything in place, label and ship it out!