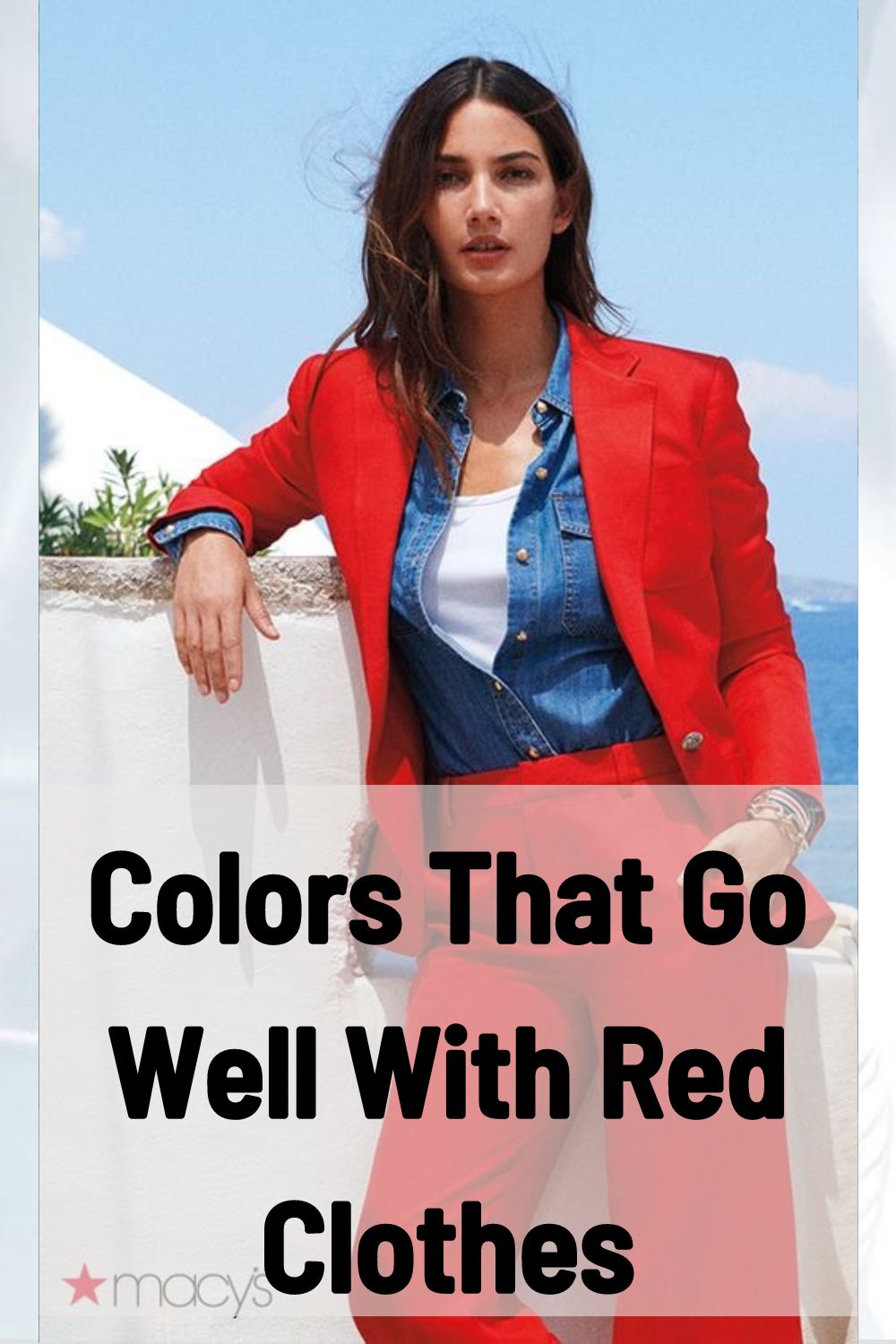 You may not think about it much, but the colors you wear can greatly affect how others perceive you. And that goes double if you're planning to wear red clothes. Since most people find this color a little daring, it can either make or break your image when combined with other hues. Luckily, there are so many complementary colors you can choose from so as to accentuate the beauty of your red outfit without making it look overbearing. Here is an article to help you with the best colors to wear with red clothes in 2022 and beyond.
How to Find the Best Colors to Wear with Red Clothes
When you are thinking about what is the best color to wear with red clothes, you will want to consider a few things. First, you'll want to look at the shade of your red clothing. This is because some reds are warmer than others. For example, a deep red such as a scarlet is considered a "warm" red. It will blend well with other warm shades, such as orange and yellow. On the other hand, a bright red such as a tomato is a "cool" red. Therefore, it will blend well with other "cool" hues, such as blue or purple.
Next, you'll want to think about the intensity of the hue. For example, if you are wearing a tomato red top with a deep purple skirt, the red will overpower the purple. Conversely, if you wear a light-colored item with a dark red, the red will stand out more. Therefore, if you want to find the best color to wear with red clothes, you will want to think about these things.
Best Colors to Pair with Red Clothes
There are certain colors that go with red — and if you are looking to up your fashion game, these are the ones to try and how you can style them nicely:
Orange with Red
Orange is a great color to wear with red clothes. It is a complementary color that can really make your outfit pop. When choosing orange accessories, be sure to pick a shade that compliments your skin tone. If you are fair-skinned, go for a lighter orange like coral orange. If you have a darker complexion, choose a deeper hue like a pumpkin.
Wearing orange with red can be a bold choice, but it is definitely one that will turn heads. To really make your outfit stand out, pair your red clothing with orange shoes or a handbag. This combination is eye-catching and unique, and it will definitely get you noticed.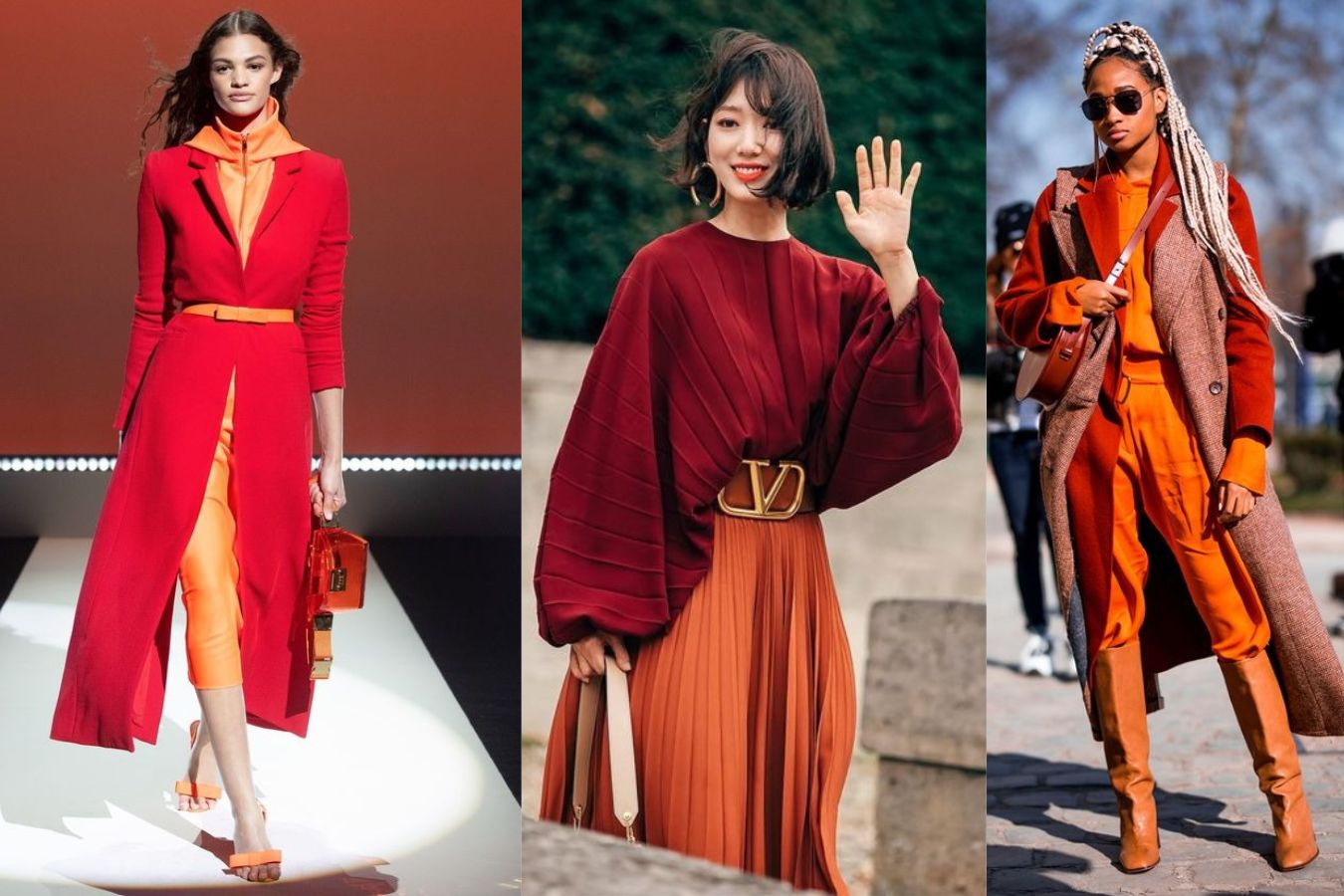 Purple with Red
When it comes to colors that go with red clothes, purple is a great option. Purple and red are opposite colors on the color wheel, so they complement each other well. If you're looking to add a pop of color to your outfit, purple is a great choice. You can pair purple and red together in a variety of ways, such as:
Wearing a purple top with red pants
Pairing a red dress with purple shoes or accessories
Opting for a purple scarf or handbag to add some pizzazz to a red outfit
No matter how you choose to style it, pairing purple and red is sure to make you stand out from the crowd.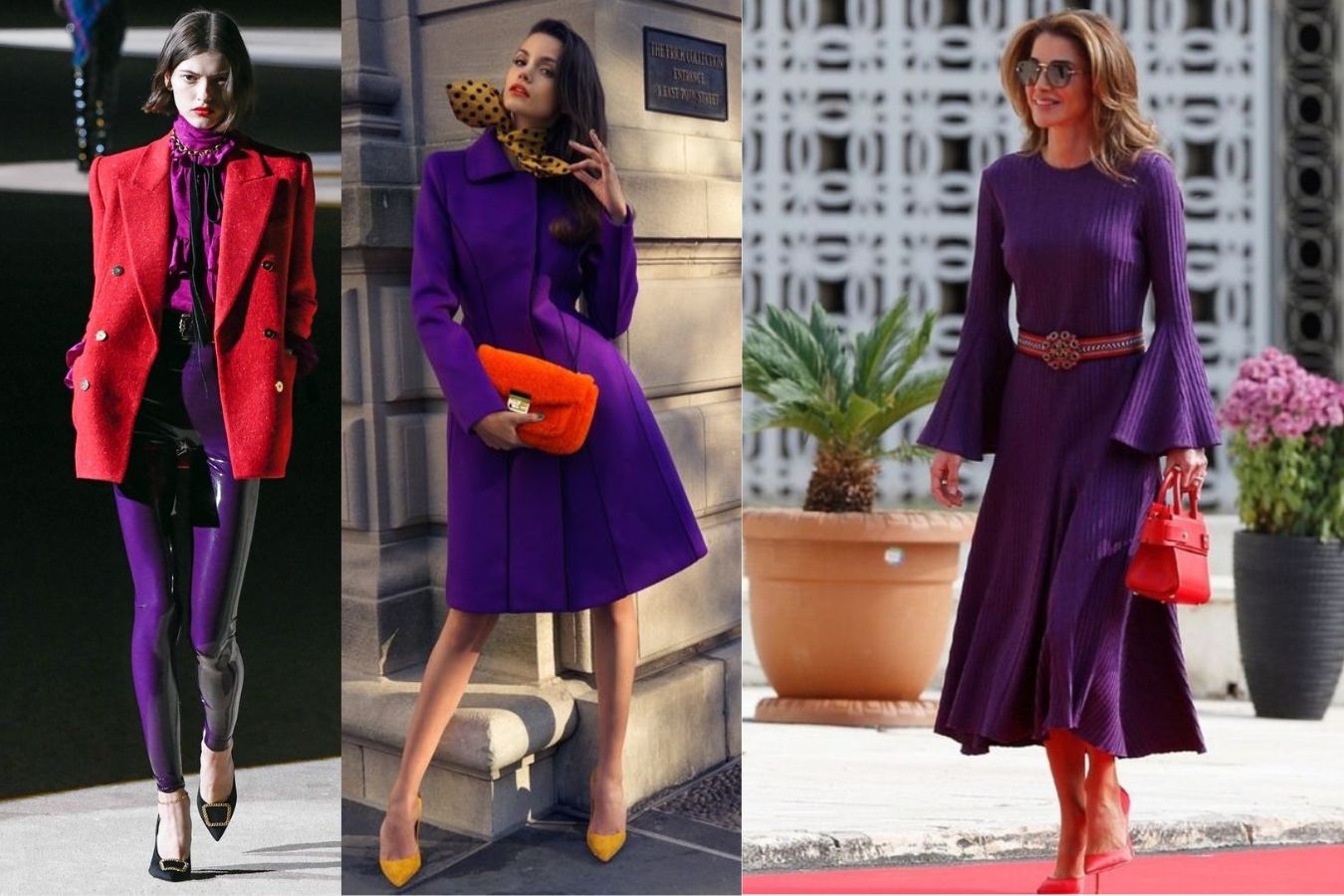 Blue with Red
If you're looking to add a pop of color to your outfit, consider pairing red with blue. Blue is a versatile color that can be worn with a variety of colors, including red. When pairing these two colors together, it's important to consider the shade of blue you're wearing. darker shades of blue tend to look best with brighter shades of red, while lighter shades of blue are more versatile and can be worn with a variety of different reds.
If you're not sure what shade of blue to wear with your red clothes, consider opting for a navy or royal blue. These darker shades of blue never go wrong with red and they will give your outfit a more dramatic look that is perfect for making a statement. If you want something a little more subdued, try pairing red with a light blue like baby blue or powder blue. This softer combination is perfect for spring and summertime looks.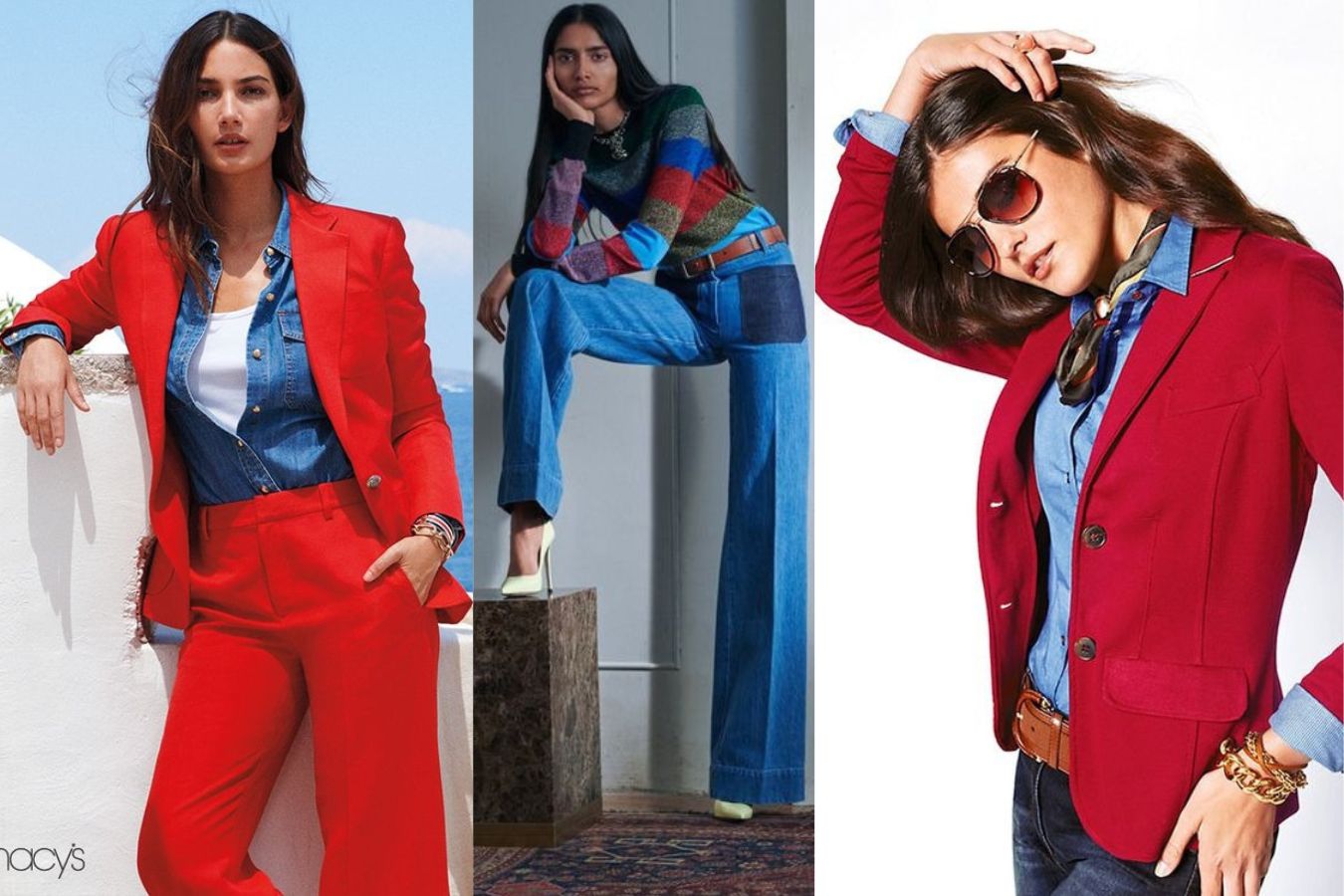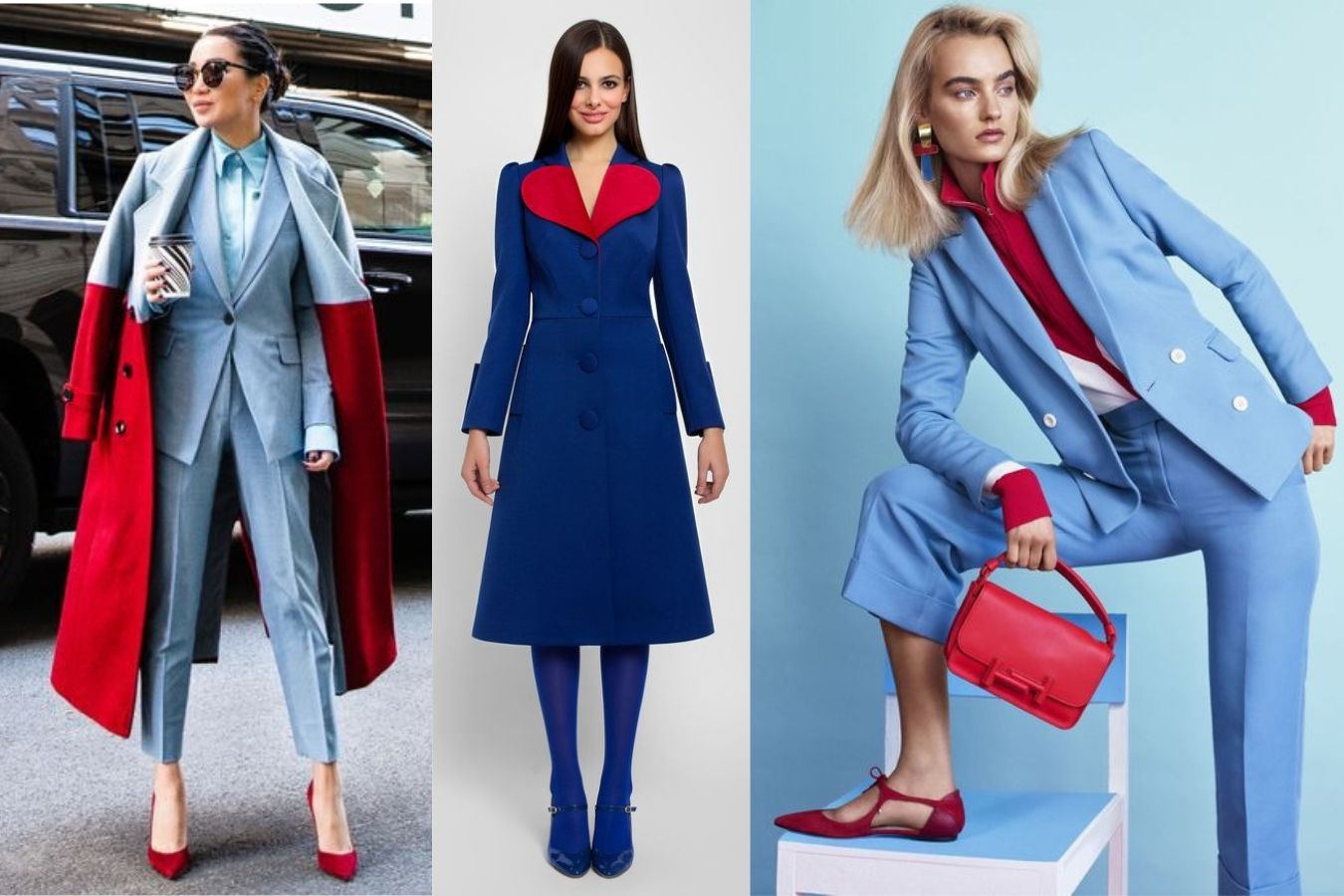 White with Red
White is certainly one of the first colors that come to mind when discussing colors that go with red clothing. A combination of white with your red clothes is always a good choice. Since white is such a purely neutral color, it goes nicely with almost any shade or tone of red. The combination is incredibly elegant and its pairing with red will give you a polished and daring appearance.
You can pair a white top with a red skirt or pants for a polished look. Or, go for an all-white outfit and add a touch of red with some accessory colors. Black and blue are always fun to add as accessory colors to the combination.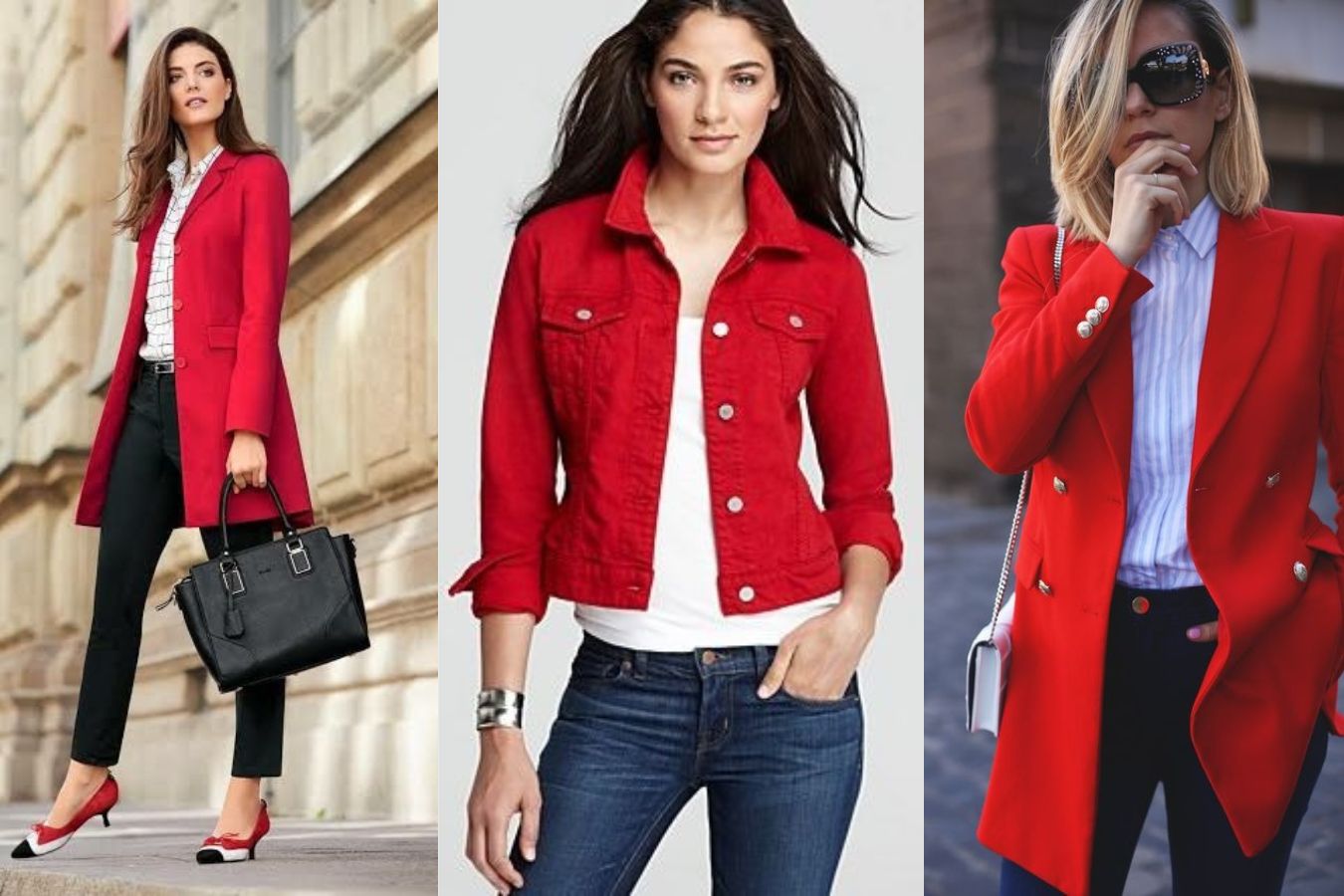 Green with Red
Green is a refreshing and stylish choice to pair with red clothes. It can add a touch of elegance to an outfit and it is perfect for summertime. The color scheme of red and green is always considered festive because it makes us think of Christmas. But this isn't always the case, though. A trendy outfit can be created by cautiously combining various shades and fabrics of these colors.
Combine strong red with deeper green hues like sage or emerald. You might even try something unusual and think about army green. Pair dark green with deeper reds like maroon for a subdued appearance. Interesting fabrics of red and green that you should consider when pairing these colors include velvet, corduroy, and georgette. The materials have a natural undertone that makes this color scheme perfect.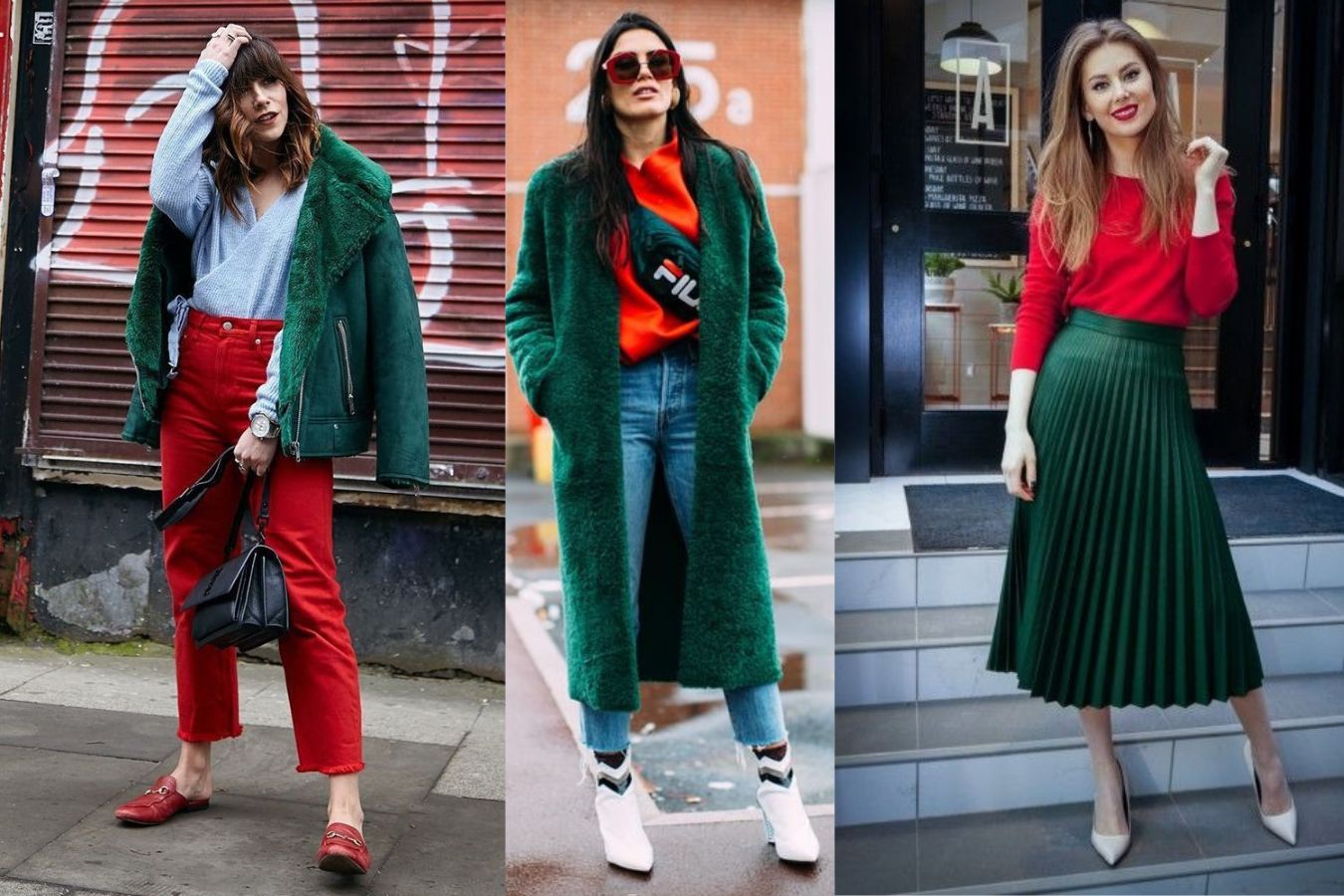 Black with Red
Naturally, when it comes to clothing, black is one of the most adaptable colors to use, and it goes well with whatever shade of red you can find. When it comes to colors that go with red clothes, black is always a safe bet. Darker reds, such as burgundy or maroon, would go nicely with black and make a terrific choice for a winter outfit. The two colors are complementary and create a classic, chic look when worn together.
Trying out various cuts, styles, and layers is the best way to come out with the nicest red and black combinations. For instance, if you're going for a more formal look, pair your red clothing with black accessories and shoes and for a more casual look, try pairing red with a black tee or sweater.
Gray with Red
When it comes to choosing colors that go with red clothes, gray is always a safe and stylish choice. With the more understated gray tone of this mix, it can be seen as much more aesthetically beautiful. When used with red, the softer and milder shades of gray will lessen the intensity of the color.
For many of the same reasons that black complements red, gray does as well. However, there isn't quite as much of an extreme contrast between the two colors, which makes the combo slightly more appealing. Whether you want to create a monochromatic look or add a pop of color to your outfit, gray is the perfect neutral color to pair with red.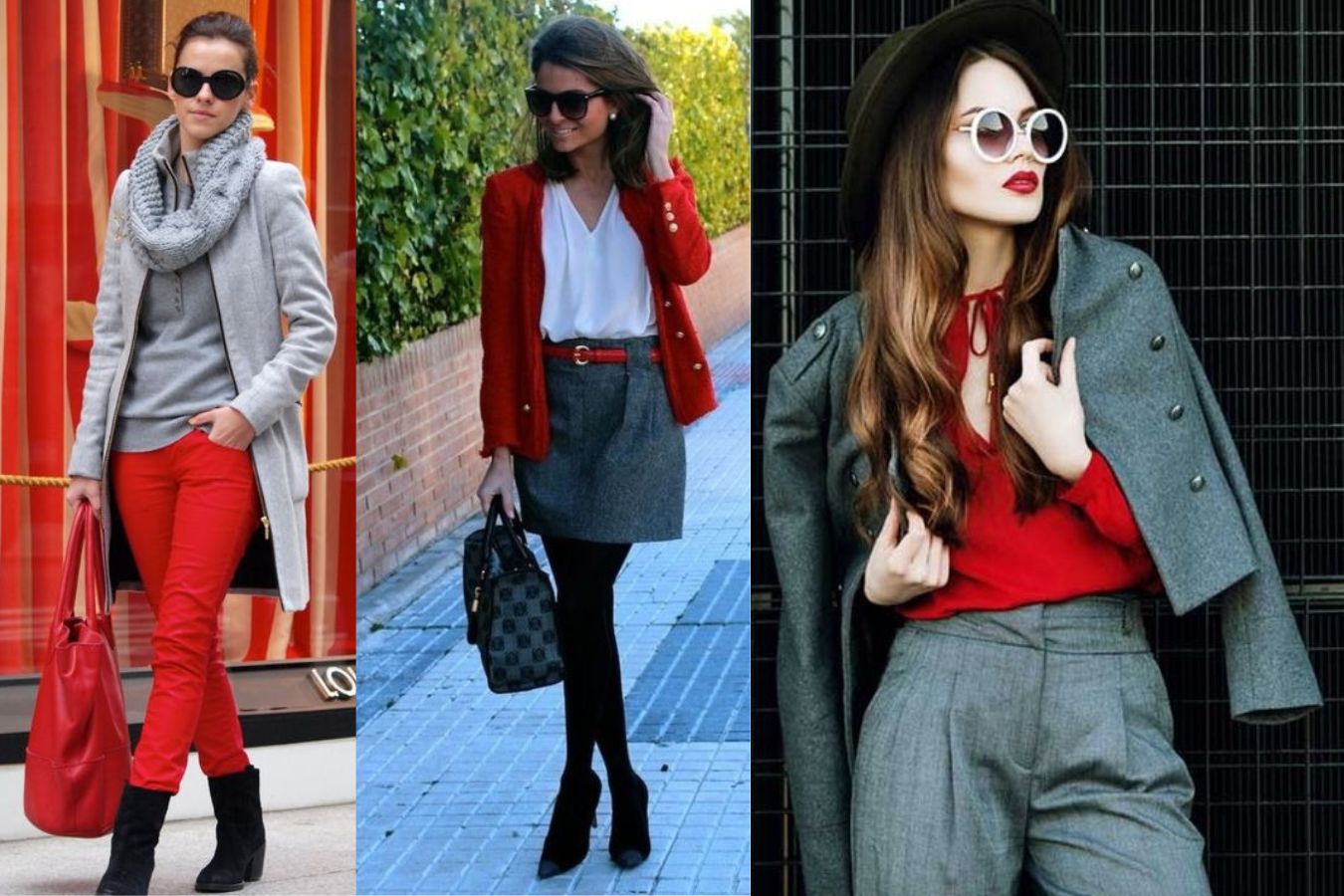 Pink with Red
Pink is another brilliant color option that you can easily pair with your red clothes. The soft shade of pink does an excellent job of providing balance to the bright palette of red. The pairing of these two is considered romantic. All tones of pink, from candy pink to hot pink, look stunning with any red outfit.
A red bottom with a pink top would look stylish and adorable. A similar effect can be achieved by pairing a bright red cardigan with light pink trousers. Whatever way you decide to style this pair, the combination of the two colors will surely make you stand out.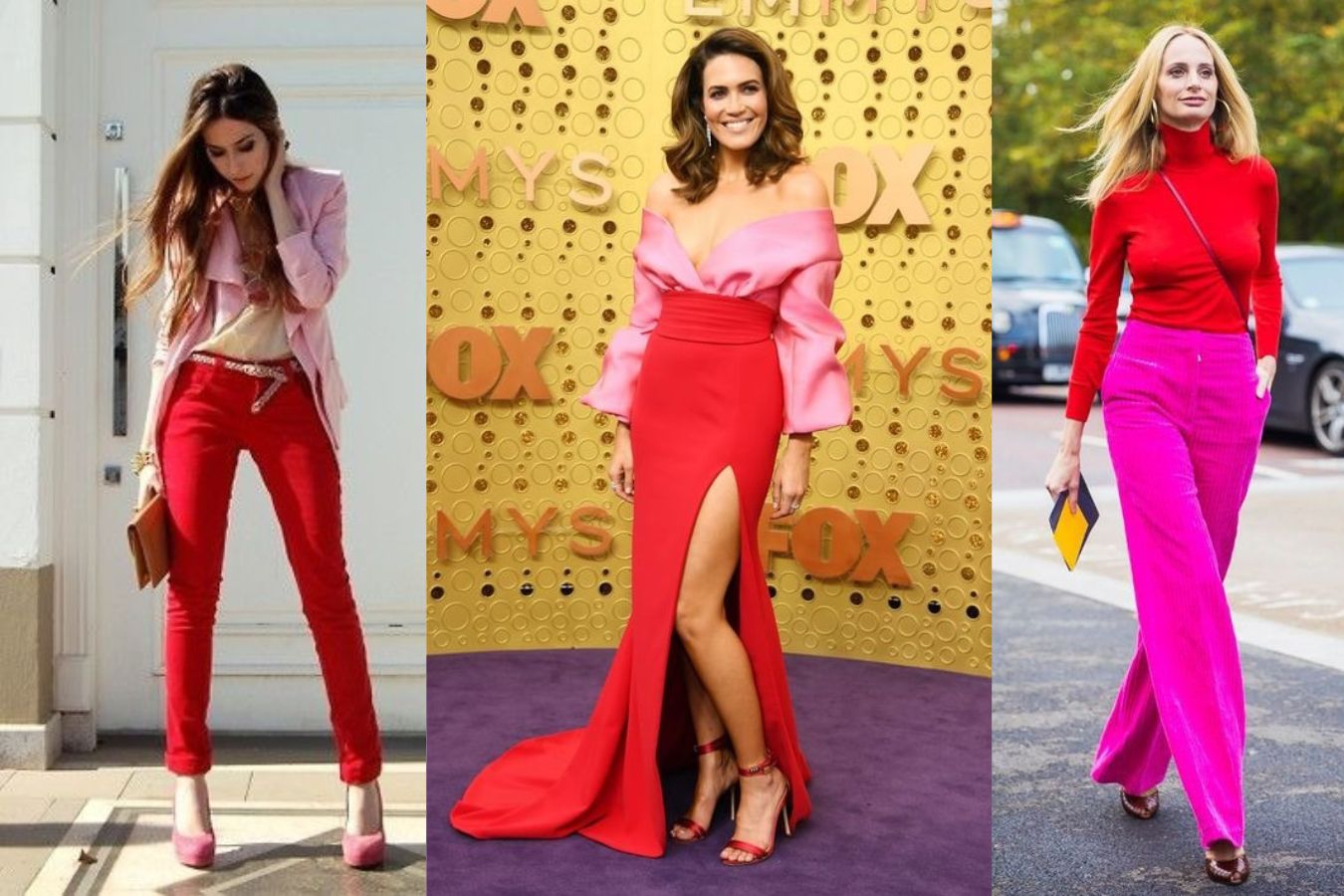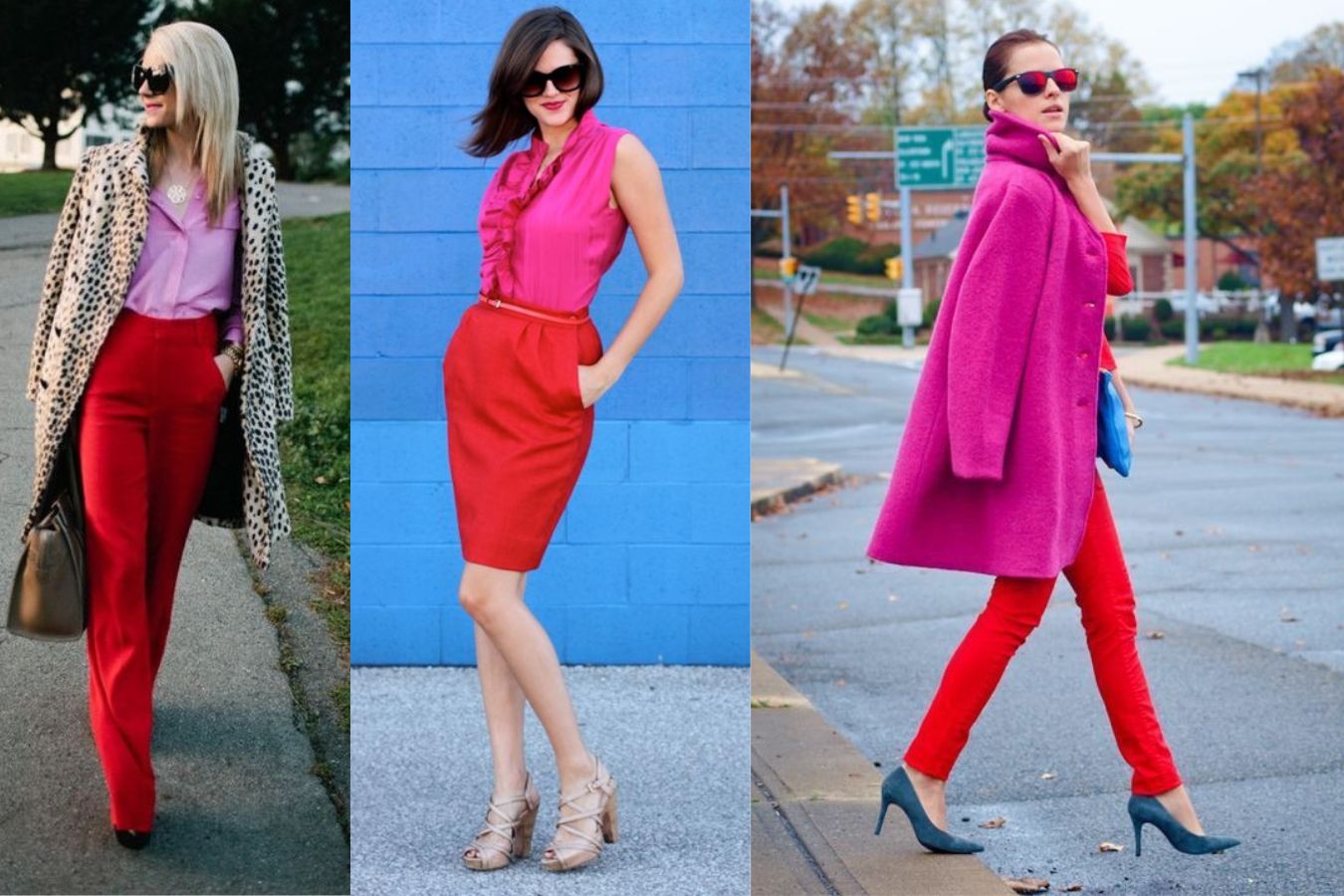 Beige with Red
Beige is a neutral color that looks fantastic with red. Since it tends to be lighter than most shades of red, it creates some welcoming contrast, which is always a positive thing in fashion. Given how subdued beige is, it allows your red outfit to stand out while keeping the outfit balanced and preventing it from becoming too loud.
You can pair the color perfectly with almost all shades of red. Deep and dark reds will complement beige just as well as a primary brilliant red, or even a coral-colored shade of red. The combination of red with beige gives you a polished and solid look.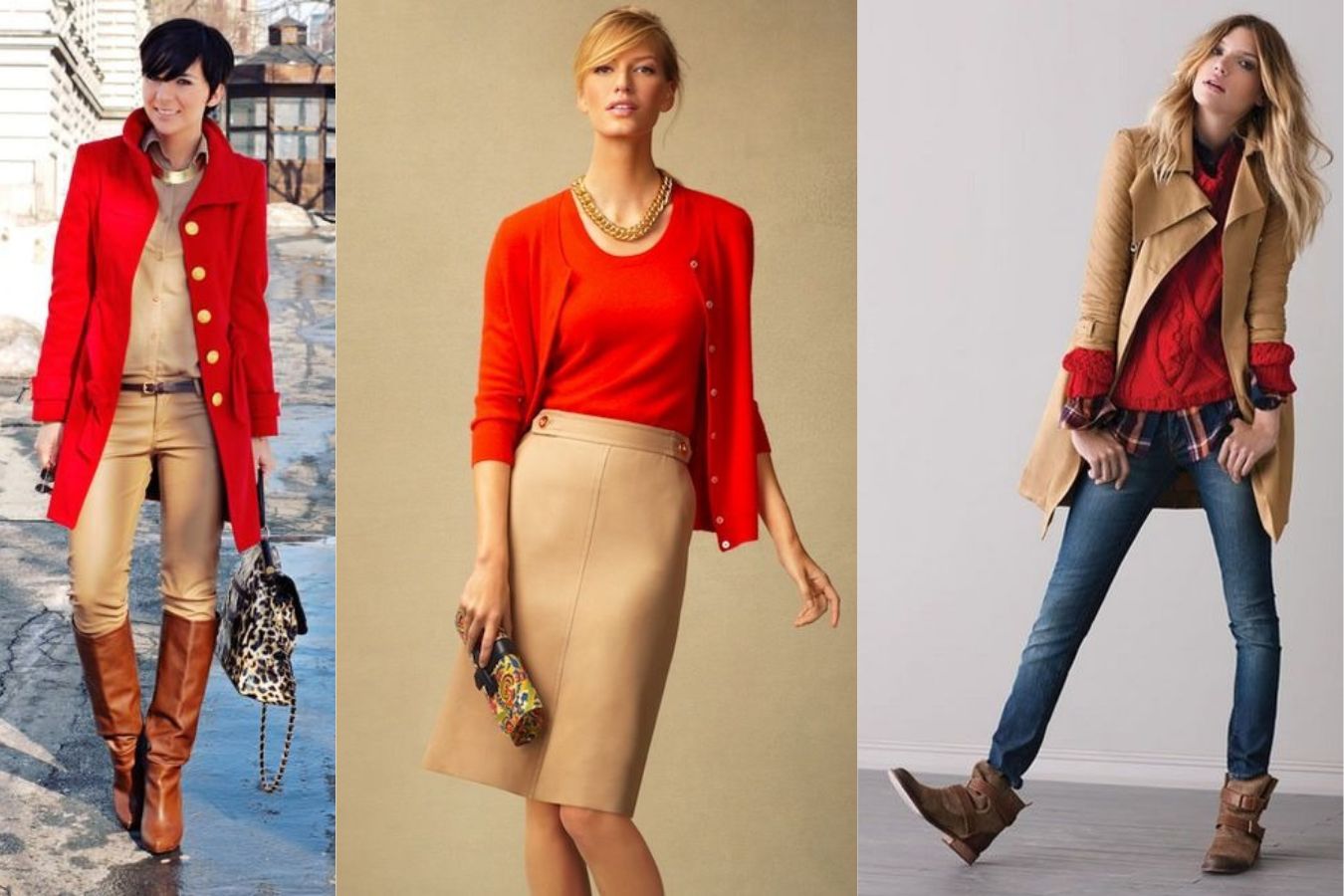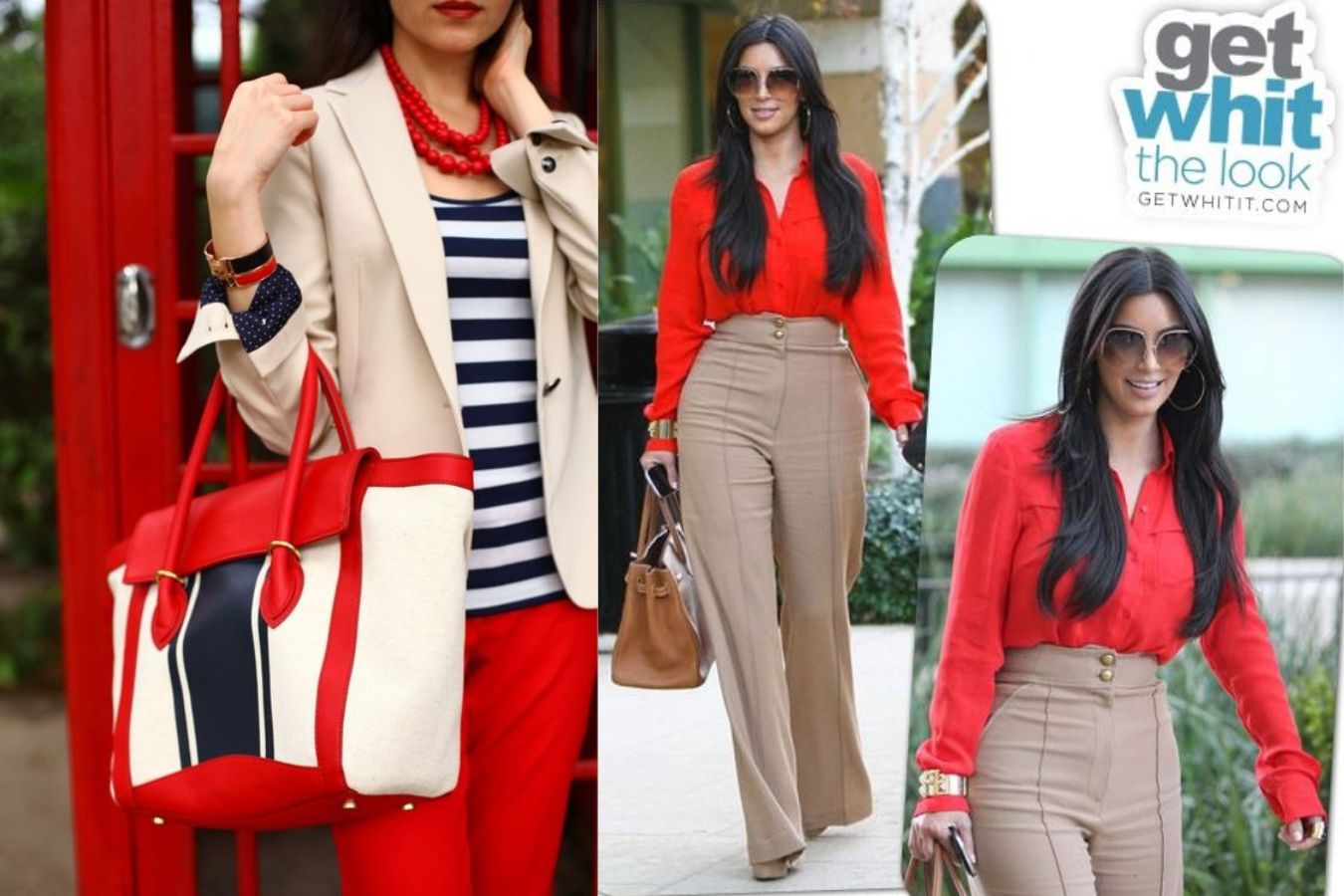 Turquoise with Red
Red and turquoise make a quirky but elegant combination. Red and turquoise are considered the ideal color scheme for anyone who wants to embrace their bold side. Even while these two strong colors stand out on their own, when worn together, they somehow manage to balance one another out. This combination produces a vibrant outfit that is surprisingly calming.
It is made even brighter and more saturated by the sharp contrast created, in which one shade draws attention to another. The ideal choice is to wear the two colors in unequal proportion – one color being the main color of the outfit while the other is worn as an accessory color. For example, you can accessorize your all-red outfit with shoes, a bag, and a scarf of turquoise color. Whatever way you choose to style these two colors, the combination rarely goes wrong.
What Colors of Shoes Go with a Red Dress?
A red dress is a popular piece of clothing in the wardrobe of most females and it has always been the go-to dress for several occasions, ranging from semi-formal to outright formal events. Hence, it is important to know what color of shoes pair perfectly with your red dress in order to exude its full beauty and glory. From the colors listed in this article, the best color of shoes to combine with your pink dress are:
Black Shoes- Nothing makes a clearer statement than a dress that is accessorized with black shoes. This pairing is the perfect representation of cohesiveness and sophistication.
Beige Shoes- Another classic option that makes your red dress classy. The neutrality of beige makes this combination completely elegant.
White – white is a classic choice that doesn't look out of place on anyone — even if you're wearing a bright red dress! White will make your outfit look more coordinated than if you wore any other color.
What Colors of Shirts Go Well with Red Shorts?
Well, it depends on your style. If you want to look super cool and make a statement, then you're going to want to stick with black or white. The sharp contrast from this combination gives you an overall look that screams confidence and boldness.
If you want something less dramatic, but still cool, then you might try a light green shirt with a red pair of shorts. It's not as bold as the black or white options, but it will surely add some pizzazz to your outfit!
Conclusion
As seen by the outfit ideas shown here, putting together a red outfit can be a bit daunting, but when done well, it can help you stand out from the crowd. The key is choosing the proper red tone to go with other colors. Black, gray, brown, blue, yellow, and green are a few hues that complement red clothing.
To prevent looking over the top, you must also consider the materials, designs, and color tones of the clothes. Red can look good with a splash of yellow, powder blue denim, green corduroy, tartan skirts, and gray layers. Therefore, don't be afraid to try these combinations the next time you want to show the world your courage and passion!