When it comes to t-shirts, softness is key. The material your t-shirt is made from determines how comfortable it feels against your skin. But with so many fabric options on the market, how do you know which t-shirt material is the softest?
We've researched the most popular t-shirt fabrics to provide a complete guide on the softest options. We'll compare materials like cotton, modal, micro modal, supima cotton, linen, rayon from bamboo, TENCEL lyocell, and more.
By the end, you'll know exactly what to look for when shopping for the softest feeling t-shirts.
The Softest T-Shirt Materials
Here are the top contenders for the softest t-shirt material:
1. Modal
Modal is a type of rayon fabric made from renewable bamboo fiber. It has a beautiful drape and an ultra-soft, silky smooth texture.
Modal is 50% more absorbent than cotton, wicking moisture away from the body. This helps keep you cool and comfortable.
The fibers have more surface area than cotton, creating a luxuriously soft handfeel. Modal is also resistant to shrinkage and pilling.
For the ultimate softness, look for modal on its own or blended with spandex, cotton, or other fabrics.
2. Micro Modal
Micro modal is a variation of modal made with extremely fine yarns. It has an even softer, lighter feel than regular modal.
Micro modal is crafted using a special spinning technique that results in a super soft fabric. It's up to 50% softer than cotton.
Micro modal drapes beautifully and is gentle against sensitive skin. It's a popular choice for intimates and loungewear because of its featherlight softness.
3. Supima Cotton
Supima cotton is an extra long staple cotton known for its softness. Supima is a trademark licensed by cotton growers whose crop has met quality standards for fineness, strength, and length.
The longer cotton fibers, measuring at least 1 3/8 inches, can be spun into finer yarns. This creates a smooth, luxurious handfeel and resilient fabric.
Supima cotton fibers are also stronger than regular cotton. The material is resistant to pilling and retains its softness through repeated washings.
Look for 100% Supima cotton or Supima cotton blended with modal or MicroModal for ultra softness.
4. TENCEL Lyocell
TENCEL lyocell is a sustainable form of rayon made from wood sources using an eco-friendly closed-loop process. The lyocell fibers create an exceptionally soft, smooth fabric.
TENCEL has a silk-like drape and a cooler, more absorbent feel than cotton. The material breathes well, wicking moisture away from your skin.
TENCEL lyocell is gentle on sensitive skin and naturally resistant to bacteria. It maintains its silky softness even after frequent washing.
Blending TENCEL with cotton, modal, or MicroModal results in an ultra soft t-shirt material.
5. Linen
Linen is a natural fabric derived from the flax plant. It has a lightweight, breathable texture that feels smooth against the skin.
The secret of linen's softness lies in the way it's spun. Long linen fibers create fine, hair-like yarns with a soft handfeel.
Linen also becomes softer over time, developing a nice drape as the fabric breaks in. The material is hypoallergenic and doesn't irritate sensitive skin.
For high quality softness, look for European flax linen with minimal slubs in the fabric.
6. Rayon from Bamboo
Rayon from bamboo is a soft semi-synthetic made from bamboo cellulose. It's praised for its silky smooth, lightweight drape that feels similar to cotton.
The fibers wick moisture from the body, providing cooling comfort. Rayon from bamboo is also exceptionally soft and resistant to pilling.
This fabric blends well with cotton, modal, and spandex for t-shirts with a soft, fluid feel. Just be aware that cheaper quality rayon from bamboo can feel stiff.
7. Blended Fabrics
Blending soft materials like modal, TENCEL, Supima cotton, MicroModal, and rayon from bamboo results in ultra soft t-shirts.
These fabrics complement each other's best attributes. Mixing them creates a lightweight, breathable, and silky smooth handfeel.
Some popular soft blends include:
Modal + Cotton: Soft fluid drape and moisture wicking.
Modal + Spandex: Stretchy and supple. Hugs the body.
Supima Cotton + MicroModal: Luxuriously soft and resilient.
MicroModal + TENCEL: Ultra lightweight and smooth.
TENCEL + Organic Cotton: Soft, sustainable, and eco-friendly.
Look for t-shirts made of any of the above blended fabrics to enjoy the softest feel possible.
T-Shirt Material Softness Chart
This chart compares the softness, benefits, and drawbacks of the top t-shirt materials:
| Material | Softness | Benefits | Drawbacks |
| --- | --- | --- | --- |
| Modal | 5/5 | Silky smooth, absorbent, breathable | Wrinkles easily |
| Micro Modal | 5/5 | Extremely soft and lightweight | Delicate, higher cost |
| Supima Cotton | 5/5 | Smooth, strong, resilient | Needs added stretch |
| TENCEL Lyocell | 5/5 | Cool, breathable, sustainable | Can be pricey |
| Linen | 4/5 | Lightweight, durable, softens over time | Textured weave, prone to wrinkles |
| Rayon from Bamboo | 4/5 | Soft drape, moisture wicking | Lower quality can be scratchy |
| Cotton | 3/5 | Good breathability, versatile | Can lose softness over time |
| Polyester | 2/5 | Durable, quick drying, wrinkle resistant | Can feel stiff and plastic-like |
| Nylon | 1/5 | Very strong and stretchy | Feels scratchy on skin |
What Makes a Soft T-Shirt?
There are a few key factors that determine how soft a t-shirt feels:
Fiber length – Longer fibers create smoother yarns and softer fabrics. Supima cotton and TENCEL lyocell have longer fibers for enhanced softness.
Fiber thickness – Fine, thin fibers increase softness. Micro modal is crafted into extremely fine yarns to create its whisper-soft texture.
Weave tightness – More space between yarns in the weave allows t-shirts to drape loosely for softness. Modal and TENCEL have loose weaves.
Short fibers – Soft staple fibers from cotton, bamboo, wood pulp, etc. create smooth, soft yarns.
Blends – Mixing soft materials like modal, TENCEL and Supima maximizes softness benefits.
Chemical processing – Harsh chemical treatments can reduce softness. Eco-friendly processing preserves soft feel.
The softest t-shirt materials optimize these traits to create the silkiest, smoothest handfeel.
How to Keep Your T-Shirts Soft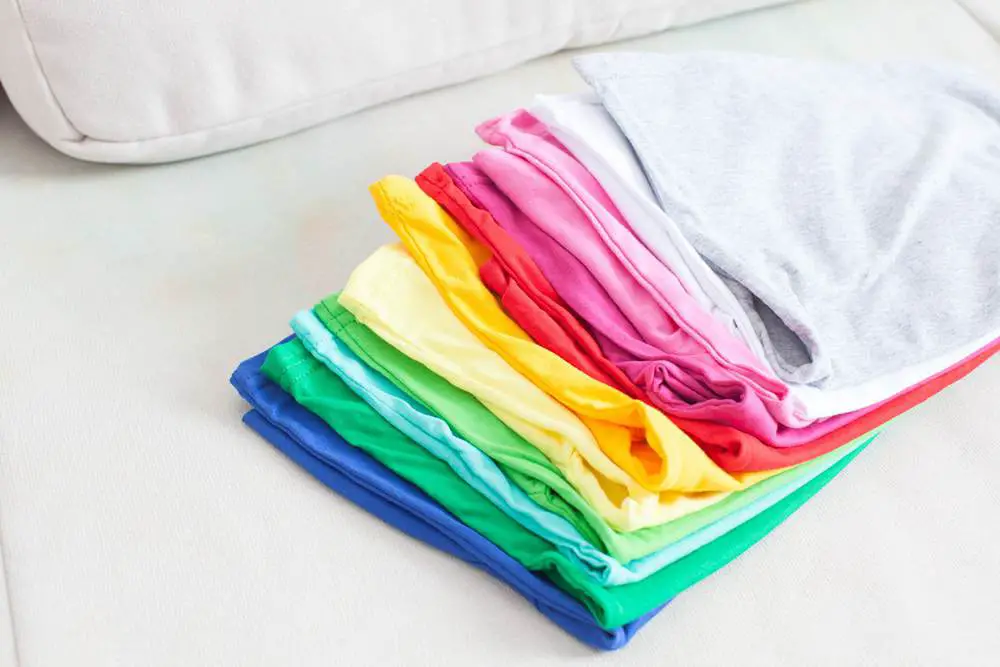 No matter how soft the fabric, proper care is essential to maintain that buttery soft feel over time. Here are some tips:
Wash in cool or lukewarm water using a gentle detergent without dyes or brighteners.
Hang dry t-shirts or tumble dry on low heat to avoid damage from high heat.
Steer clear of fabric softeners and dryer sheets – they can leave residue that reduces softness.
Fold t-shirts neatly or roll rather than bunching to prevent wrinkling.
Spot treat stains immediately and wash garments inside-out to protect the fabric.
Replace your oldest t-shirts every year as repeated washing gradually diminishes softness.
With the right care, you can keep those buttery soft modal and MicroModal tees feeling silky smooth for years.
Where to Buy the Softest T-Shirts
The best places to buy ultra soft t-shirts are:
Everlane: Their airy cotton + modal tees are a pleasure to wear.
** citizens of humanity:** Offer a wide selection of Supima cotton and MicroModal tees.
John Patrick Organic: Luxurious, eco-friendly organic cotton and TENCEL tees.
Buck Mason: Premium Supima and MicroModal crews and v-necks.
Reformation: Known for their super soft sustainable fabrics.
Pact: Organic cotton, modal, and TENCEL t-shirts and basics.
Madewell: Great options in linen, cotton, modal, and blended fabrics.
Gap: Affordable Supima cotton and modal blend tees.
For the ultimate in softness, read fabric content closely and look for those ideal materials we discussed: modal, TENCEL, MicroModal, Supima cotton, and rayon from bamboo. The softest fabrics tend to cost a little more – but your skin will thank you.
Conclusion
When searching for that perfectly soft t-shirt, modal and micro modal are your best bets. Their silky smooth finish and featherlight drape provide unbeatable softness.
Supima cotton, TENCEL lyocell, linen, and rayon from bamboo are also excellent choices with beautiful drapes and smooth textures. Or look for blended fabrics that maximize softness by marrying the best qualities of each material.
Pay close attention to fiber length, thickness, weave tightness, and processing methods – these all impact the final handfeel. And be sure to care for your soft tees properly to prolong their buttery texture.
With so many exquisitely soft t-shirt materials available today, you can build the perfect underwear drawer filled with pieces as soft as your skin. Indulge in that blissful buttery feel and enjoy the comfort!
Frequently Asked Questions
Q: What is the softest t-shirt material for sensitive skin?
A: For sensitive skin, look for ultra soft MicroModal, modal, and TENCEL lyocell t-shirts. These materials have a smooth, satiny finish and lightweight feel that won't irritate easily aggravated skin. Supima cotton is also known for its softness on sensitive complexions.
Q: Is modal or cotton softer?
A: Modal is significantly softer than cotton. It has a silky, fluid drape compared to cotton's casual comfort. MicroModal takes softness a step further – it's crafted into even finer yarns for the ultimate featherlight touch.
Q: Is Supima cotton better than regular cotton?
A: Yes, Supima cotton is much softer than regular cotton. Its extra long staple fibers create finer, smoother yarns with a more luxurious feel and natural resilience. While all cotton softens over time, Supima starts out with a softer handfeel from day one.
Q: Is modal good for hot weather?
A: Yes, modal is excellent in hot weather. It's more breathable and absorbent than cotton, wicking sweat away from your skin. This moisture wicking effect helps keep you cool and dry on hot days. The lightweight drape of modal also prevents overheating.
Q: Is linen or cotton softer?
A: When new, cotton will be softer and smoother than linen. But linen becomes increasingly soft, fluid, and supple with wear and washing. And while cotton loses softness over time, linen only gets better. So a high quality linen tee can ultimately become soft than cotton.
So in summary, modal and micro modal are the softest t-shirt materials available. But fabrics like Supima cotton, TENCEL, linen, and rayon from bamboo also offer ultra softness and beautiful drape. Focus on fiber length, thickness, and processing for optimal softness. With proper care, you can enjoy buttery soft tees that feel heavenly against your skin.