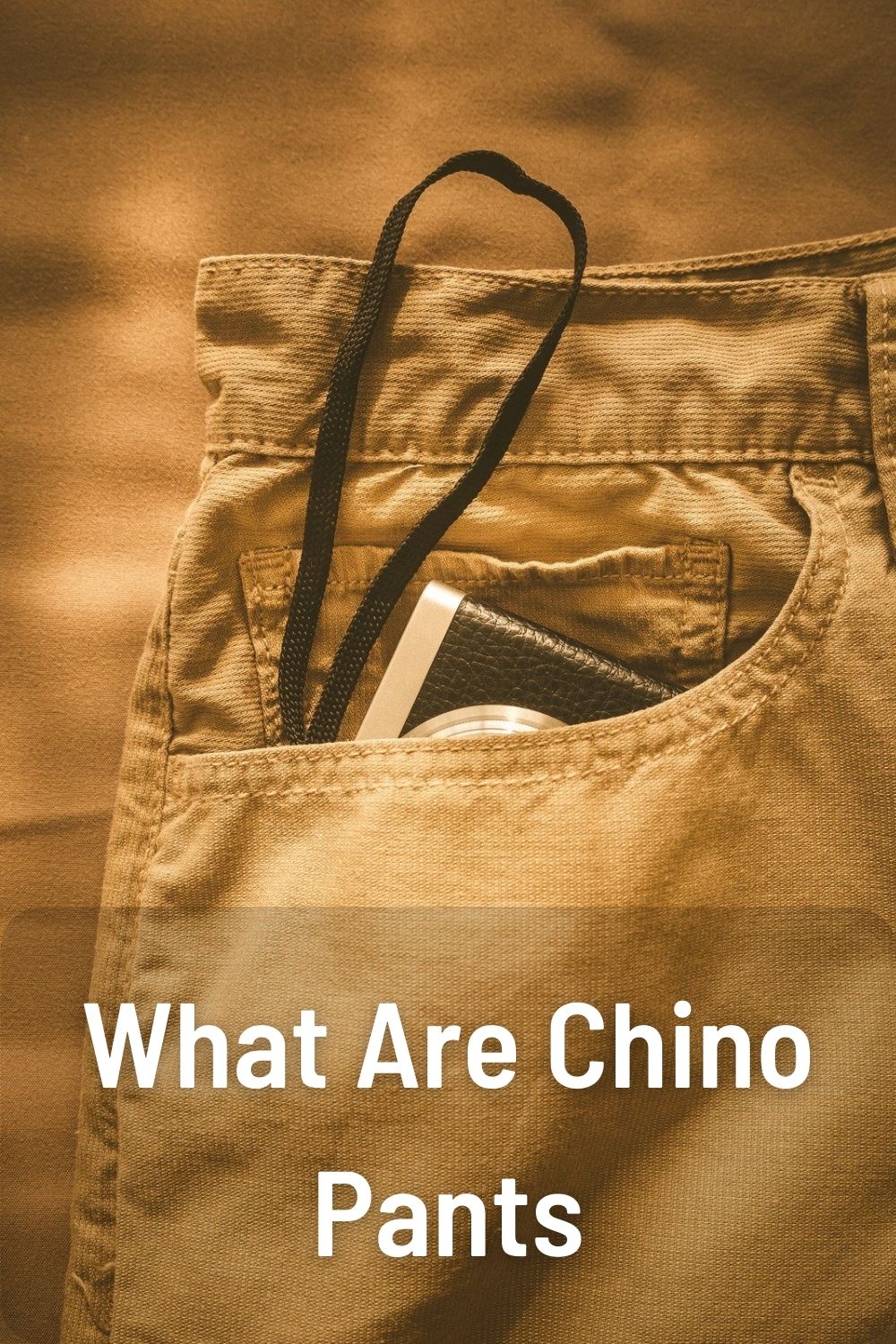 Chino pants, also known as khakis, are a versatile and comfortable type of casual trousers made from chino cloth. Chino cloth is a twill fabric, typically composed of 100% cotton.
Chinos first became popular in the mid-19th century when they were worn by British and French military officers stationed in India. The pants were well-suited for the hot climate and adopted into civilian wardrobes as casual attire.
Today, chino pants remain a wardrobe staple around the world. They transition seamlessly from casual daywear to smart business casual attire. Their characteristic lightweight fabric and straightforward styling make chinos a functional, breathable, and relaxed option for warm weather dressing.
In this comprehensive guide, we will cover everything you need to know about chino pants, including:
History and origins
Styles and designs
Fit and sizing
Fabrics and materials
Care and maintenance
Outfit ideas and how to wear chinos
Top chino brands
Let's explore the versatile world of chino pants!
History and Origins of Chino Pants
British and French Military Origins
As mentioned, chino cloth and chino pants originated in the mid-1800s for British and French military officers stationed in India. The innovative twill fabric allowed for ventilation and ease of movement in hot climates while preventing insects from biting through the tightly woven threads.
The off-white cotton fabric was called "khaki" derived from the Hindi word meaning "dusty" or "earth colored". It was durable and blended into the terrain for camouflage purposes.
Khaki drill uniforms and pants became standard kit for troops serving in tropical colonies. As military personnel returned home on leave wearing their lightweight chinos, the practical pants transitioned into mainstream fashion.
Chinos Enter the US
Chinos were first introduced in the United States in the early 1900s. Upscale outfitters began importing khaki twill fabric and making trousers modeled after British military cuts.
The pants were marketed to Ivy League university students and other fashionable young men as comfortable, relaxed weekend attire. This clientele coined the term "chinos" referring to the Chinese origin of the khaki fabric.
By World War II, chinos had become commonplace as everyday casual wear across American universities and suburbs. Soldiers returning home from the war continued wearing their military-issued khakis as off-duty apparel, further cementing chinos as a staple of the casual American wardrobe.
Chinos as Modern Fashion
After the war, chino pants followed evolving fashion trends through the decades. The full-cut khakis of the 1940s gave way to a trimmer, tailored silhouette in the 1950s. The 1960s ushered in hippie styles with bell-bottoms and military green shades.
In the 1980s, chinos came in a range of colors like black, gray, burgundy and bright shades. Full-cut fits returned in the 90s as part of the grunge movement. Today, men's chino styles are diverse, appearing in slim, straight, tapered, cropped, or relaxed fits. The timeless versatility of chinos remains their enduring appeal.
Styles and Designs of Chino Pants
Chino pants now come in a variety of styles and designs to suit any personal taste, body type, and occasion. Here are some of the most popular cuts and fits of chinos for men:
Classic Fit
Straight leg cut
Medium rise
Relaxed through hip and thigh
Versatile for both casual and business wear
Slim Fit
Trim, tailored silhouette
Flat front
Tapered leg
Good for athletic body types
Skinny Fit
Fitted through hip and thigh
Tapered leg opening
Athletic/Muscle Fit
Added room through seat and thigh
Tapered leg
Pleated Front
Frontal pleats
Relaxed fit
Classic, preppy vibe
Cuffed Leg
Short cuffs at the hem
Cropped above ankle
Vintage military inspiration
Performance Stretch
Woven with spandex/elastane
Enhanced comfort and mobility
Popular Colors and Patterns
Chinos transcend their military origins and now come in a rainbow of different colors and patterns:
Neutrals
Khaki (light tan)
Olive
Beige
Gray
Navy
Black
Earth Tones
Sand
Stone
Taupe
Brown
Rust
Mustard
Pastels
Light blue
Lavender
Baby pink
Mint
Brights
Red
Royal blue
Kelly green
Yellow
Patterns
Plaid
Check
Stripes
Houndstooth
Camo
Fit and Sizing of Chino Pants
Finding the right fit is crucial to looking sharp in chinos. Follow these tips for the best fit:
Waist
The waistband should sit comfortably at your natural waist without gaping or squeezing. Allow a finger's width to easily slide down the back when wearing a belt.
Seat
Look for a "neat seat" with a smooth drape through the rear. Pants should not pull or wrinkle at the pockets. Size up if too tight.
Thighs
Chinos shouldn't cling to your thighs. Make sure walking and sitting are comfortable. Size up if too snug.
Leg Opening
The leg opening should align with your preferred silhouette. Avoid bunching fabric around the ankles. Cropped chinos should hit above the ankle bone.
Break
The break is where the hem "breaks" over your shoe. A quarter break hits mid-shoe; a half break at the laces. Full breaks puddle over your shoes.
Rise
The rise refers to the distance between the crotch and waistband. Mid/medium rise hits near the belly button for most. Low rise pants sit below the hips. High rise hits at the belly button or higher.
Fabrics and Materials for Chinos
Chino pants are traditionally made from 100% cotton twill fabric. However, today's chinos incorporate many other materials:
100% Cotton
Most classic chinos are pure cotton, making them breathable and durable. Pima or Egyptian cotton offers a smooth, luxurious handfeel.
Cotton-Polyester Blends
Blended fabrics add wrinkle resistance and stretch. Typically a 60/40 to 70/30 ratio of cotton to polyester.
Cotton-Spandex Blends
Spandex woven into chinos allows for stretch and enhanced mobility. Great for athletic builds.
Corduroy
Made from cotton cut in ridged wales. Provides warmth and texture for fall/winter wear.
Linen or Hemp
Natural fibers that feel lightweight and airy. Help keep you cool in hot weather. Wrinkle easily.
Performance Stretch
Adds elastane to weave for maximum flexibility and moisture-wicking. Popular for golf, hiking, travel.
Chambray
Cotton woven to mimic denim, but much softer. Often in light blue shades.
Top Brands Known for Chinos
Several menswear brands have become well-known for producing top quality chinos. Here are some of the most popular chino pant brands:
J.Crew
Famous for perfecting the modern, slim chino fit. Great range of colors. Medium-high price point.
Dockers
Specializes in chinos for decades. Known for affordable, durable khakis in classic and modern fits.
Bonobos
"Original stretch chino" with athletic, slim, and straight fits. Fun colors and patterns.
Banana Republic
Offers a variety of chino styles and fabrics like corduroy and performance. Sophisticated finishes.
Brooks Brothers
Legacy American brand. Makes chinos in traditional tailored fit and relaxed vintage styles.
Polo Ralph Lauren
Iconic chinos featuring the preppy, country club aesthetic. Available in wide range of colors/finishes.
Levi's
Casual chinos with denim styling details and fits. Ideal for a laidback look.
Club Monaco
Sleek, modern chinos in skinny and slim fits. Streamlined color palette.
Uniqlo
Affordable, minimalist chinos in a variety of cotton blends and colors. Known for quality basics.
How to Wear Chinos: Outfit Ideas
Chino pants offer incredible versatility. Here are some ideas to look stylish in chinos for any occasion:
| Occasion | Top Pairings | Footwear |
| --- | --- | --- |
| Casual Daywear | Polo, t-shirt, Oxford button-down, sweater | Sneakers, loafers, ankle boots |
| Business Casual | Dress shirt, knit polo, sweater | Oxfords, loafers, monk straps |
| Smart Casual | Button-down, sweater, bomber or Harrington jacket | Chukkas, Chelsea boots, oxfords |
| Evening Casual | Oxford shirt, casual sportcoat, sweater | Loafers, boots, dress slip-ons |
| Golf Course | Polo or performance shirt, vest | Golf shoes, driving loafers |
| Summer Vacation | T-shirt, linen shirt, tank top | Boat shoes, sandals, espadrilles |
Some quick tips for wearing chinos:
Cuff jeans offer a vintage vibe. Leave uncuffed for a clean, contemporary look.
Pair cuffed chinos with slip-on shoes to show off the hem.
Tuck in heavier tops like Oxford shirts and sweaters. Wear tees and polos untucked.
Add a blazer to pull chinos into smart-casual territory.
Flip-flops and shortsleeve button-downs are too informal.
Avoid overdressing with ties, dress shirts, or suits.
Chinos offer endless versatility year-round. Mixed and matched with other wardrobe staples, they can constitute the foundation of any man's closet.
Caring for and Maintaining Chinos
Chinos are fairly low-maintenance. However, proper care will extend their lifespan. Here are handy chino cleaning tips:
Read labels – Follow instructed washing methods, temperatures, and dryer settings.
Wash in cold water – Hot water can shrink, fade, or distort shape.
Air dry when possible – Limit dryer use to avoid shrinking or wrinkling.
Use delicate cycles – For added shape retention, especially for slim fits.
Touch up stains – Pretreat any stains before washing. Avoid bleach.
Remove promptly from dryer – Prevent wrinkles by promptly hanging or folding.
Lightly iron if needed – Iron inside out using medium heat. Steam refreshing may suffice between washes.
Inspect before storing – Check for spots, wrinkles; treat before folding away. Roll rather than stack to avoid imprint creases.
With some basic care, your chinos can maintain their fit, color, and overall appearance season after season.
Frequently Asked Questions about Chino Pants
Here are answers to some of the most common questions about chino pants:
Are chinos casual or dressy?
Chinos strike a versatile balance between casual and dressy. They can work for daytime business casual looks, but also pair well with tees and polos for weekend wear. Chinos become dressier when paired with certain tops, shoes, and accessories.
What is the difference between chinos and khaki pants?
Originally khaki referred to the sand/tan cotton twill fabric, while chinos described the pants made from it. Today the terms are used interchangeably for the same style of cotton casual trousers, whether tan or other colors.
Can women wear chinos?
Definitely! Women's chinos are nearly identical to the men's version – made from cotton twill in multiple colors. They comprise a key component of the women's workwear, business casual, and weekend wardrobes.
Are pleated or flat front chinos more flattering?
This comes down to body type and personal preference. Flat fronts provide a slim, streamlined look. Pleated fronts allow more room through the hips and thighs for a relaxed silhouette. Try on both to see which style suits your shape best.
What shoes to wear with chinos?
Chinos pair well with many shoe styles including sneakers, loafers, boots, oxfords, monks straps, espadrilles, and more, depending on the formality of the look. Avoid overly clunky or flashy shoes that would overwhelm the pants. Simple, clean shoes keep the focus on chinos' understated style.
Conclusion
From 19th century military issue to modern menswear staple, chino pants have firmly established themselves in fashion history. With their breathable cotton fabric, straightforward styling, and day-to-night versatility, it is easy to understand chinos' enduring appeal.
This guide covered everything from the military origins of chinos to present day wear. We explored fit, color, fabric, and brand options along with tips for styling, cleaning, and maintaining your chinos.
Chino pants belong in every man's casual wardrobe lineup. Following this guide's advice can help you choose the right pair and maximize their use in your own unique style. So embrace this classic menswear staple to inject a bit of timeless, laidback polish into your everyday wear!