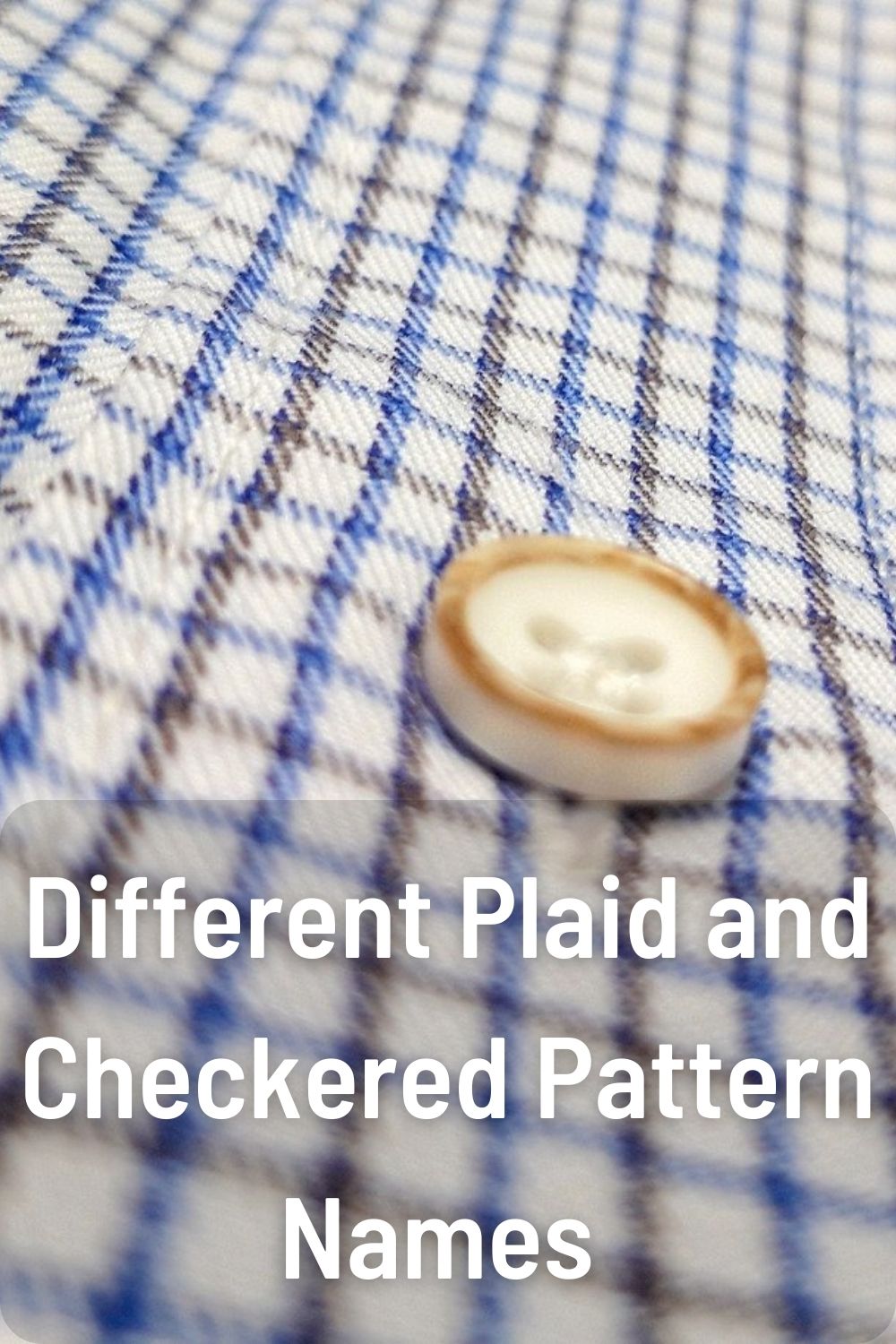 Plaids and checkered patterns come in a myriad of styles and designs. These classic prints have been popular for centuries, and they continue to be staples in fashion today. In this comprehensive guide, we'll thoroughly explore the extensive world of plaids and checks, providing detailed background information, visual examples, and tips for stylishly incorporating these timeless motifs into your wardrobe.
A Historical Overview of Plaid
Before diving into specific plaid types, let's briefly trace the origins of these criss-crossed patterns. Plaids have ancient Celtic roots dating back as far as 3,000 BC. During the Roman occupation of Britain, a plaid length of fabric known as a breacan served as an essential garment for Celts – utilized as clothing, blankets and even currency.
Regional Scottish tartans emerged by the 1600s, woven in earthy hues from locally sourced dyes. Over generations, weaving patterns became affiliated with specific Scottish clans. By the Victorian era, tartan plaids had firmly solidified as icons of Highland heritage and pride.
As Highland culture spread internationally through emigration, traditional Scottish tartans were also increasingly adapted and reimagined as fashionable modern dress beyond Great Britain. Let's look at how these patterns progressed into the diverse array of plaid styles worn today.
Tartan
Tartan is likely the most universally recognized type of plaid. Intersecting horizontal and vertical stripes in contrasting colors form Tartan's distinctive crisscrossed patterning. This versatile design can consist of varying widths of stripes, different color variations, and unique sett patterns that determine stripe sequence.
Original Scottish clan tartans feature ancient regional color palettes utilizing dyes associated with the land's flora and fauna. Clan tartans were employed to visually identify kinship when Highland warriors charged into battle. Popular clan tartans include:
Black Watch – navy, dark hunter green, crimson red and thin bands of azure blue and white
Royal Stewart – crimson red, navy blue, forest green, white and yellow
MacDonald – navy blue, emerald green, scarlet red and lighter blue
MacKay – azure blue, forest green, scarlet red and navy blue
Today, tartan prints remain icons of preppy style as well as cultural heritage. They're perfect for everything from festive holiday gatherings to casual everyday attire. Tartan makes a bold statement in dresses, pants, jackets, shirts, ties, scarves, blankets, housewares and more.
Buffalo Plaid
Buffalo plaid features large-scale checks in classic red and black, evoking the heavy coats of American bison. Also known as lumberjack plaid, this style was popular among lumberjacks and frontiersmen braving the outdoors in the Pacific Northwest and Canada.
Compared to traditional Scottish tartan, buffalo plaid has a more rustic, casual feel. The iconic buffalo plaid coats and wool shirts of Canadian fur traders morphed into quintessential cabins-in-the-woods fashion. This bold black and red plaid offers a foolproof way to nail the cabincore aesthetic. Buffalo plaid looks great in shirts, flannels, jackets, dresses, accessories, and home decor.
Windowpane Plaid
Windowpane plaids incorporate widely-spaced checks and stripes, often in contrasting colors like black and white or navy and brown. This sparse structure gives it a distinctive appearance reminiscent of old-fashioned windowpanes with large panes of glass separated by wooden crossbars.
Windowpane plaids have a tailored, sophisticated look perfect for suits, sport coats, trousers, and accessories. The muted colors and simple check patterning provide an understated accent. Give a nod to Ivy League academics and turn-of-the-century gentlemen's clubs with dapper windowpane check jackets and slacks.
Madras Plaid
Madras originated in southeast India as lightweight cotton fabric adorned with simple checked or plaid patterns. Local handweavers crafted the gauzy cloth by hand. When madras was brought to Europe and America in the 1800s, it evolved into a softly hued plaid that became a preppy summer fashion essential.
Key attributes of madras plaids include:
Light, breathable cotton fabric keeps you cool
Vivid pastel hues like pink, yellow, blue, lavender and seafoam green
Classically preppy aesthetic perfect for warm weather pursuits
Madras makes excellent casual short sleeve button downs, shorts, trousers, dresses, cover-ups, skirts, and accessories ideal for cocktails at the country club or garden parties. Embrace the sun-washed patina of a well-loved madras shirt softened with age and use.
Shepherd's Plaid
Shepherd's plaids incorporate intersecting thin stripes in muted earth tones like olive, brown, tan, gray, and black. This understated pattern first emerged centuries ago in the garments of Scottish shepherds tending their flocks in the Highlands, hence the name.
With its neutral palette, shepherd's plaid remains easy to pair. It looks stylish and sophisticated when incorporated into:
Wool overcoats, peacoats, and topcoats
Cozy flannel work shirts
Blankets, tote bags, and winter accessories
Ivy league blazers and trousers
Channel literary academia or English countryside heritage with smart shepherd's check blazers, sport coats, and slacks. The versatility of its uncomplicated pattern adapts well to both casual and formal looks.
Glen Plaid
Glen plaid is defined by an overcheck pattern – a larger-scale plaid overlaid with smaller intersecting lines that create a multi-dimensional crisscrossed design. Traditional glen plaid often uses muted business-appropriate colors like charcoal, medium gray, taupe and black organized in a neat, orderly sequence.
The glen plaid pattern first emerged in the mid-19th century and was later named after Scotland's River Glenny. The classic, tailored look of glen plaid makes it a distinguished choice for suits, sport coats, trousers, and accessories. Pair glen check jackets and pants with solid color ties and pocket squares for sophisticated business casual style.
Prince of Wales Plaid
Drawing inspiration from traditional glen plaid, Prince of Wales plaid adds more visual complexity. It includes an overcheck pattern with a signature black-and-white or gray-and-white plaid base overlaid with windowpane stripes and sometimes an intersecting third check.
This artful plaid was first commissioned for Edward VIII, the Prince of Wales in the 1920s, hence the name. While Prince of Wales plaid originated as a suiting pattern for men, it now appears across fashion in shirts, dresses, coats, and accessories for all genders. The plaid remains a pillar of refined business and casual wear.
Houndstooth Plaid
Houndstooth plaid is distinguished by abstract, jagged checks that resemble a dog's sharp pointed teeth. Most classic iterations are rendered in bold black-and-white or red-and-white with graphic, energetic lines.
Houndstooth originated in the rugged Scottish Highlands, but took off as a fashionable pattern in the 1930s. It continues to make periodic comebacks, most recently in the mod styles of the 1960s. This eye-catching plaid brings striking visual punch to suits, coats, and accessories. Play with incorporating houndstooth details like pocket squares, gloves or hats.
Checkered Patterns: Crisp Graphic Style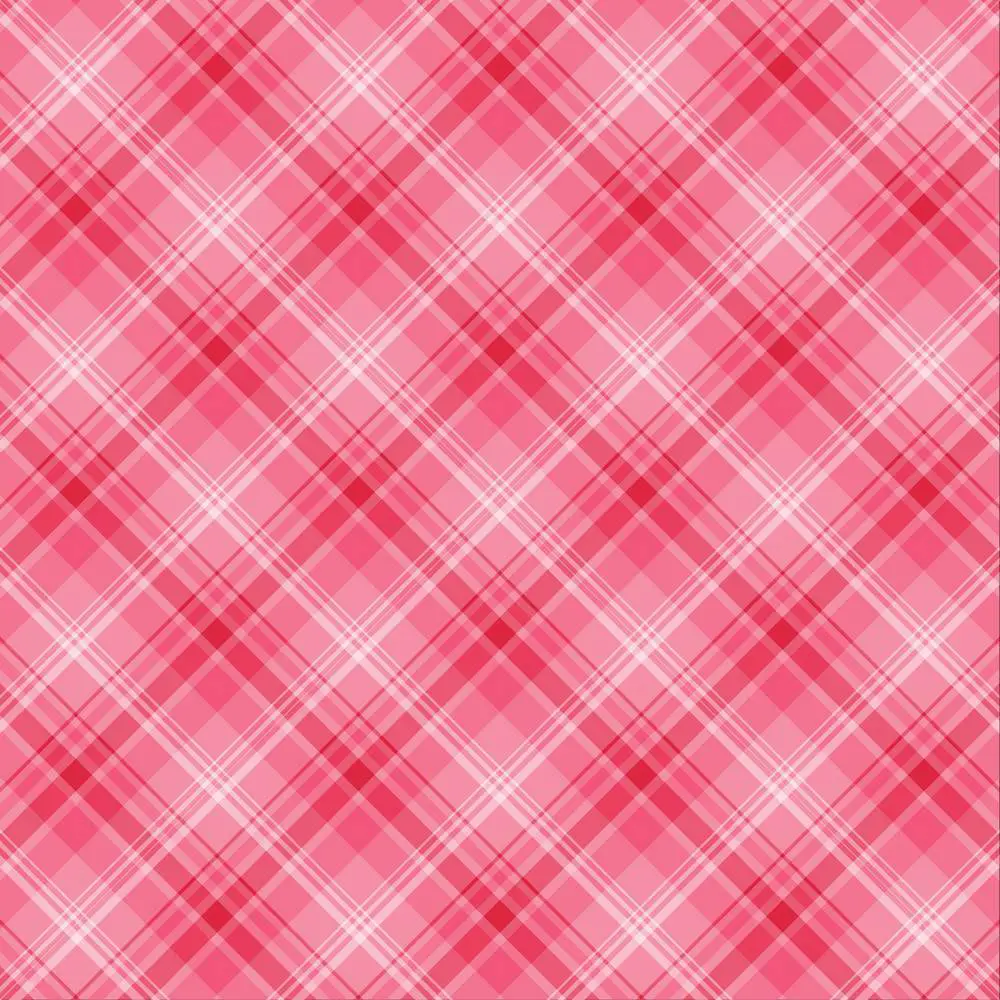 Checkered patterns take a more orderly, geometric approach than the criss-crossing stripes of plaid. Checks consist of alternating color blocks organized in rows and columns to form a linear grid. This creates an artful illusion of cubes and depth. Let's explore some of the most popular checkered motifs.
Classic Gingham
Gingham is characterized by neat medium-scale checks, typically rendered in classic color combinations like red and white or blue and white. Gingham first emerged in 17th century England, gaining popularity in 19th century French couture.
In the 1950s, gingham became associated with wholesome pin-up girl style and soda shop uniforms. Today, it remains a wardrobe staple for its cheerful yet sophisticated allure. Gingham offers a versatile pattern option for dresses, blouses, shirts, skirts, accessories, and home decor like curtains.
Crisp Seersucker
Seersucker incorporates alternating puckered and flat stripes to produce a textured checkerboard effect. This distinctive crinkled appearance stems from variant tension applied during weaving. The term seersucker comes from the Persian words "shir o shekar" meaning "milk and sugar", evoking the fabric's contrasting smooth and wrinkled stripes.
A mainstay of warm-weather fashion since the early 1900s, seersucker provides cooling breathability along with visual interest. It brings light structure to suits, shirtdresses, skirts, shorts, and accessories. Look polished at summer garden parties or beach weddings in lightweight seersucker.
Easygoing Chambray
Chambray is a soft lightweight plain woven cotton that incorporates a subtle white-on-color checked pattern visible when viewed up close. It first rose to popularity in the 1920s and 1930s as an affordable, accessible fabric.
More relaxed than crisp shirting, chambray lends itself to casual workwear with a well-worn vintage vibe. It's the ideal fabric for laidback button-downs, shirts, jackets, dresses, and accessories. Light wash denim blue and white remain the most classic chambray color combo.
Refined Tattersall
Tattersall refers to multi-colored fine checkerboard designs that were first woven in England in the 1700s to outfit equestrian pursuits. horses. Richard Tattersall spearheaded their use.
Today, Tattersall checks continue to feel genteel with their muted color palettes and orderly grid format. They make refined yet casual shirts, ties, jackets, and accessories. Look for characteristic Tattersall details like thin double lines dividing monochromatic squares.
Dynamic Gingham Plaid
Gingham plaid merges elements of both plaid and checkered patterns in an energetic hybrid. This textile features two intersecting sets of gingham checks in contrasting sizes. The smaller scale check overlays the larger base check to form a lively pattern.
Gingham plaid first emerged in the jazz era 1920s, but still feels fresh today. It strikes an effortless balance between preppy polish and free-spirited edge. Gingham plaid brings visual dynamism and depth to everyday outfits. Find this eclectic motif on shirts, skirts, dresses, jackets, and home decor.
Expert Tips for Styling Plaids and Checks
Now that we've covered the classics, how do you pull off plaids and checks with panache Follow these tips when planning ensembles with these graphic patterns:
Use checks and plaids sparingly – Limit yourself to one plaid or checked garment or accessory per outfit
Mind the scale – Pair wide buffalo plaid coats with slim check pants; or try small check shirts under bold tartan blazers
Contrast proportions – Style an oversized check blazer with a mini plaid skirt for visual interest
Select harmonious palettes – Stick to 2-4 complementary hues like navy, burgundy, hunter green, tan
Add warm textures – Furry sweaters, nubby tweed jackets, and corduroy pants balance crisp plaids
Anchor with solids – Ground graphic patterns with neutral basics and rich solid colors
Don't forget the shoes and bags – Patterned brogues, tartan flats, and checkered purses pull looks together
Plaids and checks offer endless possibilities to create strikingly chic high-contrast outfits brimming with personality. Follow the guidelines above to craft heritage-inspired Scottish styles, Mod 60s-influenced looks, or preppy Ivy League-approved ensembles with timeless appeal.
Conclusion
This guide only scratches the surface of the diverse array of plaids and checkered patterns found worldwide. From ancient clan tartans to abstract Japanese checks, these graphic textiles continue to evolve across cultures and fashion.
By learning about the noteworthy plaids and checks within the expansive pattern lexicon, you can discover inspiration from history while also freely experimenting with new variations. Use iconic motifs like buffalo plaid and gingham as creative springboards, then expand your horizons.
Build your confidence with plaids and checks slowly – perhaps starting by simply adding a tartan blanket or gingham accessory as an accent. Soon you'll be crafting bold Northwestern-inspired lumberjack looks and dignified heritage outfits with panache.
Whether you stick to familiar classics or venture into fresh pattern fusions, plaids and checks are guaranteed to bring timeless visual impact to your personal style. Embrace these perpetual textile treasures to infuse your wardrobe with heritage, modern attitude and sophistication. The versatile world of plaids and checks offers something for every taste and occasion.
Frequently Asked Questions
Q: What are some less common types of plaid beyond the widely known patterns
A: In addition to famous plaids like tartan, buffalo plaid and houndstooth, some lesser-known plaid varieties include:
regimental plaids – multicolored stripes associated with military garments
argyle plaid – diamonds overlapping in an intricate patterning
fair isle plaid – colorful Nordic-inspired motifs interspersed with check stripes
Rob Roy plaid – resembles tartan but incorporates overcheck lines
yellow plaid – cheery bright plaid popularized in midcentury western wear
Q: What's the difference between gingham and plaid?
A: The key distinction is that gingham consists of crisply delineated check blocks of color forming grid-like rows and columns. Plaid involves overlapped stripes that crisscross at diagonal angles for a wavy, interwoven look.
Q: What colors and color combinations work well for checkered patterns?
A: Classic check colorways include black & white, red & white, blue & white as well as blue & yellow, navy & tan, lavender & seafoam, maroon & pink. Go for evenly saturated hues with similar values for harmony.
Q: How do you style buffalo plaid?
A: Lean into buffalo plaid's outdoorsy vibe by pairing it with other rustic textures like denim, corduroy, wool, flannel and tweed. Ground the statement pattern with neutral boots or solid color basics on top.
Q: What types of shoes pair well with plaids and checks?
A: Wingtips, brogues, saddle shoes and loafers add polish. Plain leather boots balance the busyness. Patterned sneakers and shoes offer an eclectic twist. Metallics, animal prints or solid colors work nicely too.