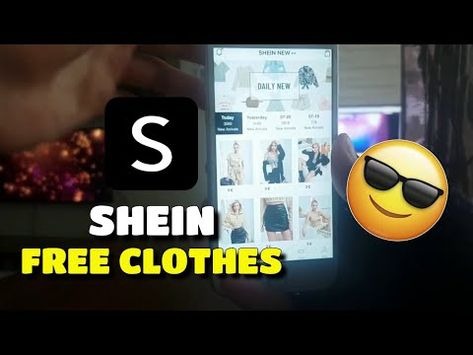 No one has done online fashion retail quite like Shein! This amazing store has the hottest items, the trendiest styles, and the best deals around. And what if we told you that you could get your hands on Shein's clothes for free? That's right, free Shein clothes! Without spending a single penny!
There are a few different ways to do it, so let's explore all your options. And we're also going to walk you through the step-by-step process of the most popular way to get free Shein clothes – their Free Trial Center.
Why does Shein Give out free clothes?
Shein is a big fashion retail store, even bigger than Amazon when it comes to clothing. In 2021, Shein became the number shopping app on the Android and iOS App stores. So you can imagine the scope of marketing and advertising they do.
Since Shein is an online store, their credibility and customer trust solely rely on the reviews of the customers. So to get more positive customer feedback, they run campaigns and give out promo codes, discounts, gift cards, and free clothes in return for the reviews or surveys.
These campaigns are the core of their promotion and brand-building strategy. And they have proven to be a game-changer for them.
As more people get to try out Shein clothes and leave a positive reviews, the more likely people will trust Shein and purchase from them.
What is Shein Free Trial Center?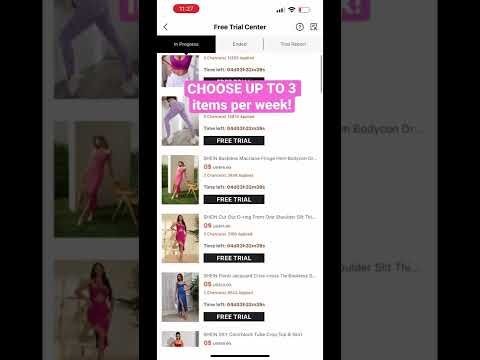 The Free Trial Center is Shein's official program offering customers the opportunity to get free clothes from them. Anyone can apply for the free trial; their algorithm checks a few factors and then select a few people from the pool of applicants who are eligible to get free clothes.
Shein sends them the clothes they selected for them, free of cost. And in return, they ask the customers to share their honest feedback/reviews for the clothes on the website in ten days.
But it doesn't end here; if the customers share their reviews, Shein gives them more points that can be redeemed for discounts and other perks. A detailed review per their guidelines can earn you up to 100 points.
So it's a win-win situation for both, Shein gets trust-worthy reviews and attracts more buyers, and the people who write the review get free clothes.
5 Steps to Get Free Clothes From Shein Free Trial Center
Shein's free trial is open for everyone over 18 years living in U.S. and Canada. And it's a pretty straightforward process; just follow the following five steps, and you can get free Shein clothes.
Just remember that thousands of people apply for each item, so it's a matter of luck and qualifications if you get an item or not.
Step 1: Create An Account on Shein Website
To participate in the Shein free trial, you must have an account with them. So go to their website or app, and sign up for an account.
The sign-up window asks for your email, password, and style preference. After you fill in the required information, tap on sign up, and your account will be created.
Tip: You get a 15% and 20% discount coupon on sign-up and an additional 100 Shein points when you confirm your email.
Step 2: Sign Up for a Free Trial Product
Now open the Free Trial Center section on the Shein website or app. Here you will see all the available free trial products with a detailed descriptions.
Each batch is open for one week, and at the end of the week, Shein announces the winners and adds new products. You can see the remaining time and the number of people applying for the product next to it.
So choose a product you want to try out and tap on "Free Trial," select your size, give your complete address & phone number and submit. Remember that you can only apply for three items in one week.
Once you finish, you will get a confirmation message in your email. And that's it; now you have to wait for the week's announcement.
Here's a quick video showing you how to apply for the Shein free trial.
Step 3: Boost Your Chances of Getting Free Products
Shein does not choose all the participants randomly. According to the website, they have an automated system that ranks the applicants based on certain factors. Some of those factors are:
How often do you visit and shop from the website/app?
Your potential to buy more from them.
Whether you have shared reviews in the past or not, etc
Your engagement in other Shein activities.
These factors indicate that Shein prefers repeat buyers and people actively engaging with the platform. So it might be a good idea to visit and buy a few items from them to increase your chances of getting selected for the free trial.
However, many people get free products even if they are not frequent buyers, so it also depends on luck.
Step 4: Get Selected (Only a Few Get the Chance)
At the end of the week, Shein announces the winners of the free trial on the trial center page. Winners receive a message in their account and an email containing the details of their items. Shein doesn't wait for the correspondence and dispatches the products in the next few days—they even pay the delivery cost.
Step 5: Write a Killer Review
Starting the day you receive your free item, you have 10 days to write a review and submit it. They've clear guidelines on the type of review they expect and are very particular about it.
Shein encourages honest and detailed feedback, explaining the product quality, style, fit, overall experience, and recommendations to others. They also ask for pictures and videos—one full body shot, two clear pictures of the product, and a short video on how you styled the item.
Your review should be detailed, honest, and informative for other shoppers. Make sure to mention the pros and cons of the product so that others can make an informed decision.
In return, Shein rewards you with 20 Shein points for a good-quality review and 100 points for a high-quality review. You can use these points to get discounts on future purchases. Plus, you also boost your chances of getting selected for more trial products. That's a double win!
Other Methods to Get Free Clothes From Shein
While the free trial center is the official way of getting free clothes from Shein, there are several other ways to get free stuff from them. And we are sharing them here, so you don't miss out.
Collect Shein Points
Shein has a rewards program where you can collect points by shopping and participating in activities. 100 Shein points redeem for a $1 discount, which might not be a lot, but it's better than nothing.
But there are so many ways to collect points that you can easily grab a few items at 70% off without trying the trial center. Here are a few ways to do that:
Create an account – You get your first 100 points on confirming your email address.
Install the Shein app – Get an extra 150 points.
Buy items– Each dollar you spend earns you 1 point.
Write reviews– Shein gives 10 points for a written review, 20 points for reviews with images, and 5 extra points if your review is perfect.
Attend Shein live– You can get up to 400 points by participating in their live stream.
Check in the app daily– Earn points by visiting the Shein app once a day; the number of points increases as you maintain the streak.
Participate in activities– Look for the latest activities, and you might get a chance to win up to 1000 points.
Participate in Outfit Competition– Shein has a very active social media presence, and every month, they run an outfit competition where you submit your pictures wearing Shein items. Shein editors head this contest, and selected winners get 5 points for each winning shot.
Do Daily Activities– Shein app have daily activities, like interactive games and quizzes. You can earn multiple points every day by completing these activities.
Shein points have an expiry date, so keep an eye on the rewards tab in your account and redeem them to get up to 70% off on Shein items—according to the terms and conditions.
Join Giveaway Promotions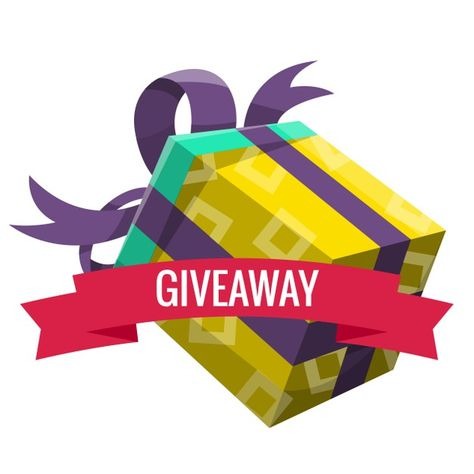 Shein also has occasional giveaways and promotional offers where you can win free items or discounts on orders. These giveaways are announced in their live transmissions or social media platforms.
To keep updated with Shein giveaways, follow them on their social media channels and turn on the notifications. You should also join their newsletter list or subscribe to their YouTube channel for regular updates.
Use Promo Codes and Coupons
Shein often shares promotional codes and coupons for exclusive discounts. What's great about these coupons is that you don't even have to be a member of Shein to get them. And there is no shortage of promo codes as they love to promote their products.
You can find promo codes and coupons in the Shein app or website, collect them after purchase or get them from third-party coupon providers. Rakuten, Retail Me Not, Capital One, etc., are popular sites that collect and share the latest Shein promo codes and coupons.
However, as you may know, you can only use one coupon per order, and the validity of these coupons is limited, so use them as your requirement.
Third-Party Shopping Platforms
Several shopping platforms like Swagbucks, Rakuten, and MyPoints offer cashback and reward points when you shop for items from them. Essentially, you earn by shopping through their platform.
When you have enough points or cash back, you can redeem them as a gift card and use them to shop with Shein.
Other platforms like KashKick and Branded Survey also offer cash back when you fill out and participate in their surveys, games, and other activities. And in this case, you will not have to spend a single penny to get cash to shop with Shein.
Become An Influencer
Well, this might sound like a far-fetched idea, but if you have a decent following on social media and are willing to promote products for fashion companies, you should get in touch with Shein and ask them to consider you for the program.
Since Shein is a big player, they usually collaborate with the most popular influencers, models, and bloggers with a sizeable following. They might have an entire team over in headquarters to select and vet influencers for this program. However, if you think you have what it takes, just give them a try.
Be sure to include your portfolio and social media links in the email to show what you are capable of.
You might also get to join Shein as a model/influencer and get access to exclusive discounts and offers while being able to promote the hottest trends. The best part is you can even earn money by promoting Shein products, so it's definitely worth giving a shot.
Conclusion
Shein has a multi-billion dollar brand that's spending millions on branding, advertising, and marketing. Giving free items or discounts is one of their strategies to make customers feel special and increase repeat purchases.
One of the most successful programs is Free Trial Center, where they send clothes to a selected individual every week and, in return, ask them to share their feedback on their website. Anyone can apply for the program by creating an account on their website.
Apart from that, there are other methods to get free items from Shein, like collecting points, joining giveaways, using promo codes and coupons, or becoming a Shein influencer.