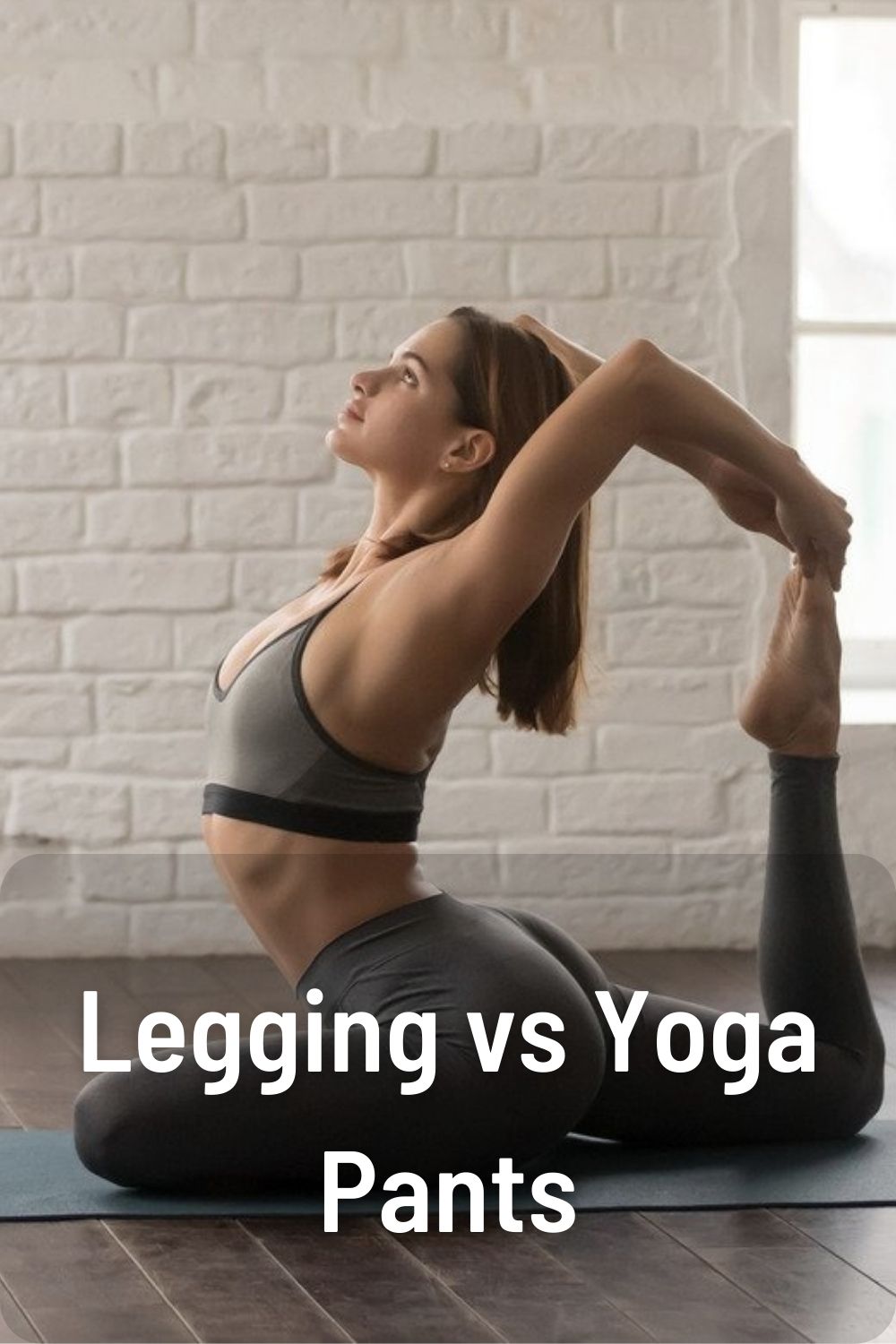 Leggings and yoga pants – two staples in many women's wardrobes. They are comfortable, stretchy and versatile pieces that can be worn for working out or casual everyday wear. But what exactly is the difference between leggings and yoga pants
While they may seem quite similar at first glance, there are some key distinctions in terms of fabric, fit, purpose and style. This article will examine the differences between leggings and yoga pants in depth so you can determine which option is best for your needs and preferences.
Fabric
The fabric composition is one of the main differences between leggings and yoga pants.
Leggings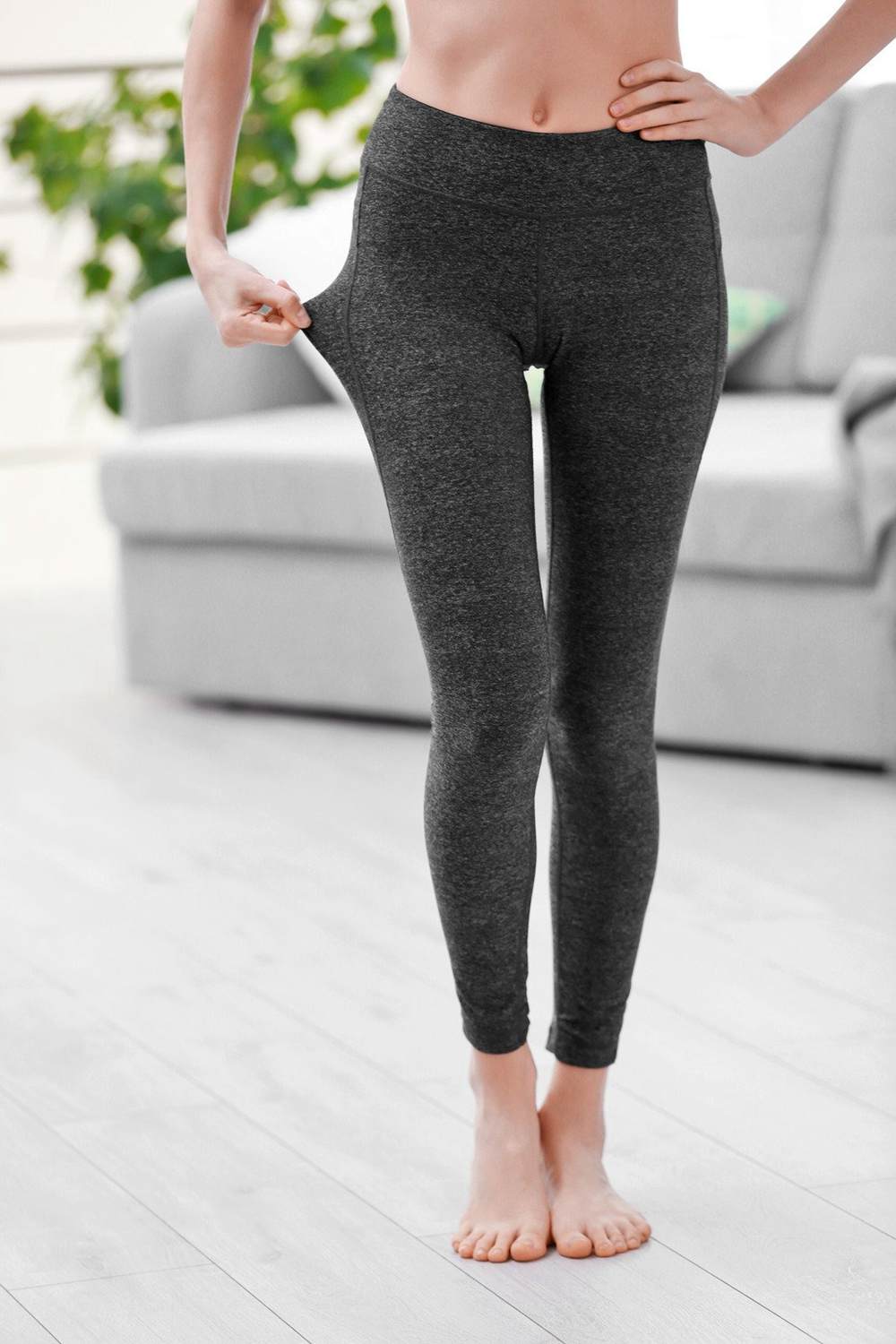 Leggings are typically made from a stretchy fabric blend that contains a high percentage of spandex, such as nylon and spandex or polyester and spandex. The stretchy spandex content gives leggings their form-fitting quality and enables them to cling to your body shape.
The amount of spandex can vary, but leggings generally contain anywhere from 10% to 25% for optimal stretchiness and flexibility. The remaining fabric is usually nylon or polyester. Nylon leggings tend to have a shinier, sleeker look while polyester leggings have a matte finish.
Some popular fabrics used for leggings include:
Nylon/Spandex blends – Shiny with four-way stretch
Polyester/Spandex blends – Matte finish with four-way stretch
Cotton/Spandex blends – Comfortable natural fiber option
Leather or Faux Leather – Edgy, shiny look
Velvet – Soft plush feel
Yoga Pants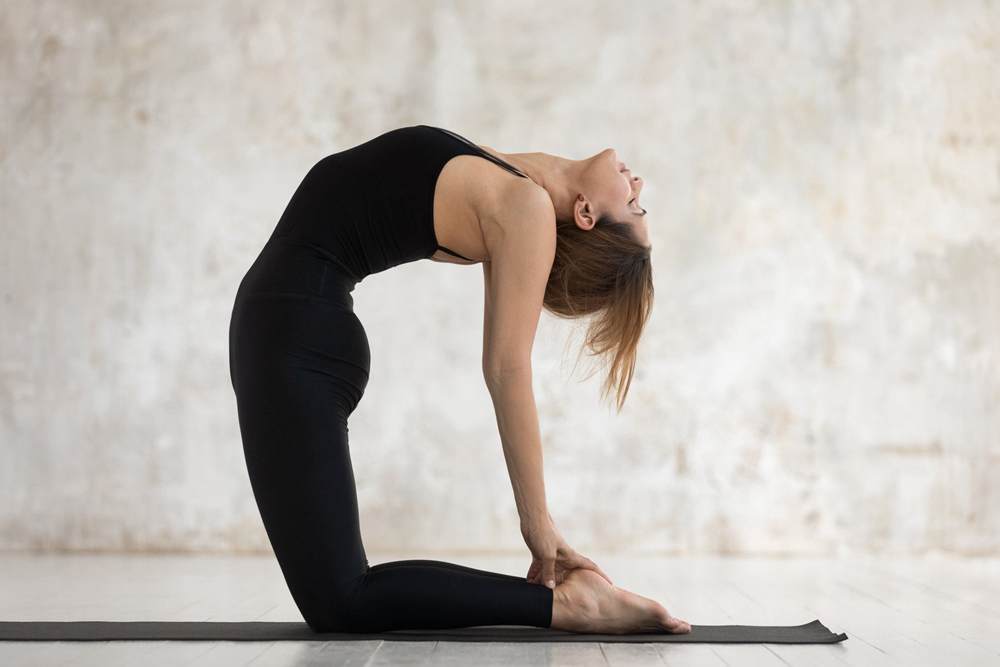 Yoga pants are typically made from a stronger, thicker material that is intended for athletic movement and performance. The most common fabric for yoga pants is nylon and spandex or polyester and spandex, similar to leggings. However, yoga pants generally have a higher percentage of the stronger nylon or polyester fabric and less spandex.
The spandex content in yoga pants is around 5-15% while the remaining 85-95% is nylon or polyester. This thicker material provides opacity, makes the pants more durable, and gives greater muscle support during activities.
Some popular fabrics used for yoga pants:
Nylon/Spandex blends – Strong and stretchy
Polyester/Spandex blends – Wick moisture away from skin
Cotton blends – Soft natural fiber
Compression fabrics – Snug fit to improve circulation
So in summary, both leggings and yoga pants contain spandex for stretch and flexibility, but leggings have a higher spandex percentage for ultra-clinginess while yoga pants have more nylon or polyester for durability and opacity.
Fit
The fit of leggings versus yoga pants is another key difference.
Leggings
Leggings are designed to fit tightly against the skin and cling to your natural body shape. They are form-fitting with very little compression. The high spandex content allows leggings to stretch and move with your body.
Leggings are available in a wide range of sizes to get the ideal individual fit. They should fit like a second skin without feeling overly compressed. The waistband hits at the natural waistline for a flattering fit.
Leggings are ideal for layering under dresses, tunics or long sweaters. Tucking in a shirt will reveal every bump and curve, so leggings work best with longer tops. Most leggings are ankle-length but cropped and capri styles are also available.
Yoga Pants
Yoga pants are designed with athletic performance in mind. While still stretchy, yoga pants typically contain compressive fabrics that provide greater muscle support and stability during activities. This makes them more opaque as well.
The fit of yoga pants can vary from loose to fitted but most are tapered at the ankle. They are designed for full range of motion with gusseted crotches and sometimes mesh paneling for breathability. The waistband is also designed not to dig in or roll down.
Yoga pants are intended to fit closely to the body without restriction. But compression yoga pants will feel snugger and offer more muscle support for vigorous training or high impact sports.
So leggings have an ultra-fitted, second skin feel while yoga pants offer more compression and may have details for athletic functionality.
Purpose
Leggings and yoga pants also differ in their intended purposes.
Leggings
Leggings were designed as fashion garments meant mostly for casual everyday wear. They provide comfort with flexibility for all-day wear. Stretchy leggings mold to your shape for a streamlined look under tunics, dresses or long sweaters.
While they can be worn for working out, traditional leggings without moisture-wicking fabrics are likely to show sweat. They provide minimal compression or support for rigorous training.
Leggings are also commonly worn by themselves with oversized tops or sweaters for a slimming effect on the legs. From casual weekends to night outs, leggings go seamlessly from running errands to dinner plans.
Yoga Pants
As the name implies, yoga pants were designed specifically for yoga and studio practices. The stretchy, moisture-wicking fabric and gusseted construction provide optimal freedom of movement through different poses and positions.
Yoga pants are also highly popular for other training and athletic activities beyond yoga. The compressive fabrics support and stabilize muscles during workouts while wicking sweat away from the body. Their athletic performance design makes them well-suited to running, lifting weights, hiking and many other sports.
While yoga pants can also be worn casually, their thicker opaque material and athletic detailing are best suited for active pursuits. They aren't as seamless under dresses or tunics for running errands.
In summary, leggings are a fashion garment that can be worn for exercising while yoga pants are an athletic garment suitable for training and casual wear.
Style Variety
There is also a wider range of colors, prints and styles available for leggings versus yoga pants.
Leggings
Leggings come in literally every color and crazy prints imaginable. There are also many stylistic variations:
Ankle length – Most common length, hitting at ankle bone
Cropped – End above the ankle, capri style
7/8 – Hitting below knee for a slimming effect
Full length – All the way to the ankle
Stirrup – Foot straps that go under shoes to keep them down
Footless – End right above ankle with no elastic
Leather-look – Shiny faux leather leggings
Lace – Delicate lace overlay adds detail
Patterned – Fun prints like floral, geometric, polka dot
Sheer – See-through mesh or knit patterns
Anything goes with leggings style-wise. You can find a pair in literally any color, print, length or embellishment imaginable.
Yoga Pants
Yoga pants tend to come in more limited colors and prints. Black, gray and navy are the most common as they are versatile and slimming colors. Some colors like bold prints or bright neons are harder to find.
Most yoga pants come in ankle-length with minimal embellishment aside from functional details like mesh ventilation panels or pocket storage. You'll also see some variation in silhouette and rise:
High waist – Hits above natural waist, offers more coverage
Mid waist – At natural waistline, most common
Low waist – Sits below waist closer to hips
Flare leg – Wider leg opening
Tapered leg – Snug at ankle
Bootcut – Subtle flare at calf
While limited compared to the vast legging selection, yoga pant styles continue to expand with more colors, prints and detailing entering the market.
Which One is Best For You
So should reach for the leggings or the yoga pants Here's a quick recap of the key differences:
Leggings
Made of nylon/spandex or polyester/spandex
Higher spandex content – ultra stretchy
Cling to body shape
Ankle length is most common
For fashion and casual wear
Endless color/print options
Yoga Pants
Usually nylon/spandex or polyester/spandex
Lower spandex percentage, more compressive
Designed for athletic performance
Opaque and sweat-wicking
For yoga, working out and athletic activities
More limited colors and embellishments
Ultimately, it comes down to personal preferences and priorities for styling, comfort, coverage and intended use.
Leggings If You Want:
Ultimate comfort
Seamless layering under dresses/tunics
Slimming effect on legs
Unlimited styling possibilities
Soft, stretch fabric that moves with you
Yoga Pants If You Prefer:
Compression and support for physical activity
Sweat-wicking performance material
Opaqueness and muscle coverage
Athletic functionality like gussets and ventilation
Stability through poses and training
Both options have their advantages depending on your needs. Leggings excel at everyday comfort and style while yoga pants are athletes' trusted workout staple. Combine both in your wardrobe for the best of both worlds!
Frequently Asked Questions
Which is more comfortable, leggings or yoga pants
For all-day wear, most people find leggings to be more comfortable than yoga pants. Leggings typically contain more spandex for superior stretch and flexibility to move with your body throughout the day. Yoga pants offer light compression that some find uncomfortable for long periods of casual wear.
Can you work out in leggings
While designed for fashion, leggings can absolutely be worn for exercise, especially lighter activities like walking or stretching. Look for leggings with sweat-wicking fabrics if you plan to wear them for workouts. The ultra-tight fit of leggings isn't ideal for running or high-intensity training. Yoga pants are better suited to vigorous athletic activity.
What is the thick material used in yoga pants called
Yoga pants are usually made from a blend of nylon or polyester with a small percentage of spandex. The nylon and polyester provide strength and thickness while the spandex adds stretch. This blend creates a durable, flexible fabric that is opaque and sweat-wicking for demanding athletic pursuits.
Can you wear yoga pants casually
Yoga pants weren't intended as fashion garments, but their comfort and style has made them wildly popular for casual everyday wear. You can definitely wear yoga pants to run errands, travel, lounge at home and more. Just be aware that some of the functional details like gussets or mesh panels make them less seamless under tops than standard leggings.
What is more flexible, leggings or yoga pants
Leggings tend to provide more overall flexibility and freedom of movement than yoga pants. The exceptionally high spandex content of leggings allows them to stretch and bend more easily, while yoga pants offer light compression for stability. However, yoga pants provide greater stretch and mobility in key areas like the waistband and gusseted crotch.
Key Takeaways: Leggings vs Yoga Pants
Fabric – Leggings have more spandex for stretch; yoga pants have more nylon/polyester for opacity and performance
Fit – Leggings cling like a second skin; yoga pants compress and support muscles
Purpose – Leggings for fashion; yoga pants for athletic functionality
Style – Leggings come in unlimited colors/prints; yoga pants have more subtle designs
Comfort – Leggings are stretchier; yoga pants can feel compressive over time
Activewear – Yoga pants excel for training; leggings work for lighter exercise
Casual wear – Both are comfortable options for everyday wear
Knowing the differences allows you to select the pair that suits your personal needs and style preferences. With the information in this article, you can confidently choose between leggings versus yoga pants so you look and feel your very best!