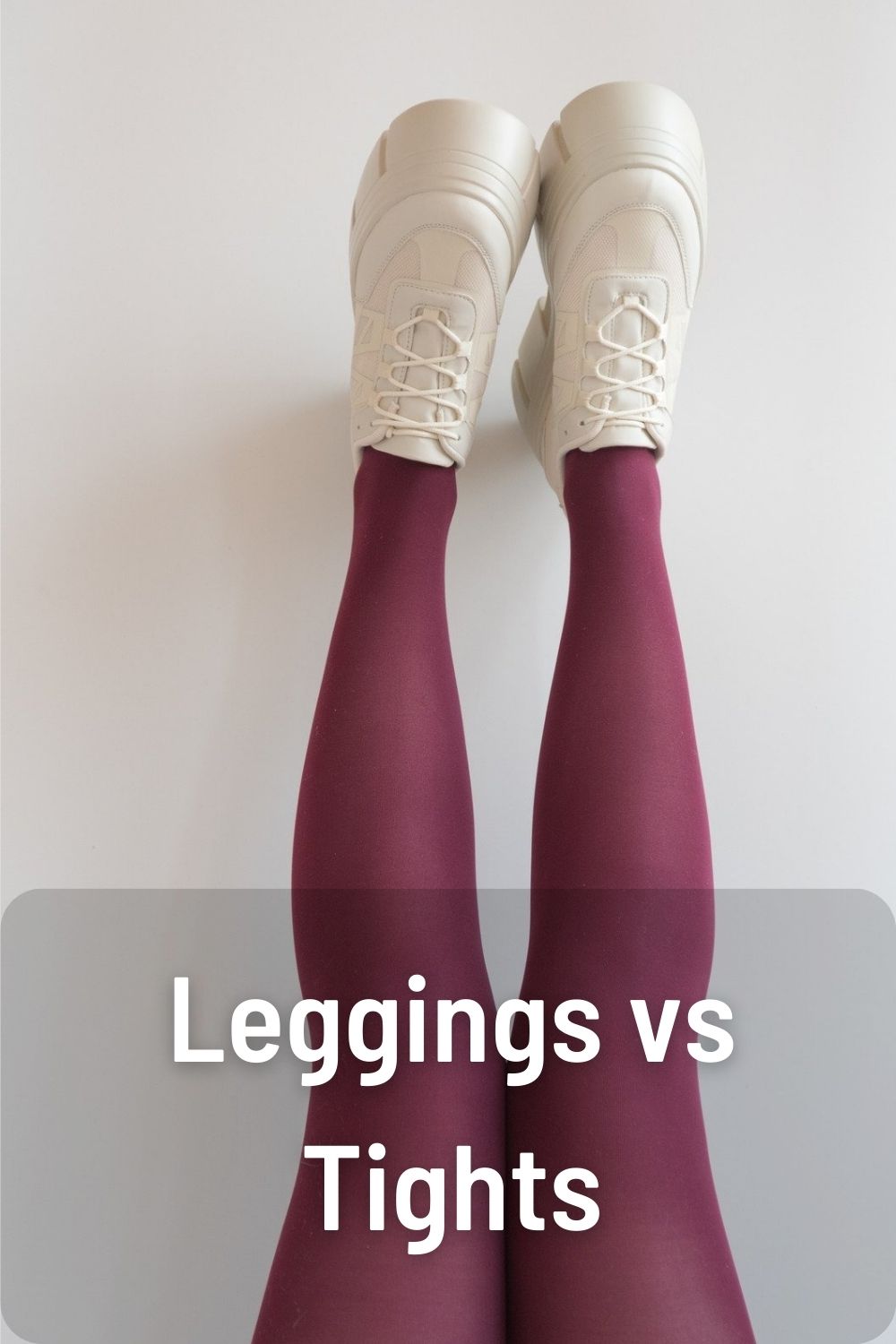 Leggings and tights are two wardrobe staples that many women have in their closets. While they may seem quite similar at first glance, there are some notable differences between leggings and tights that are worth understanding.
What Are Leggings?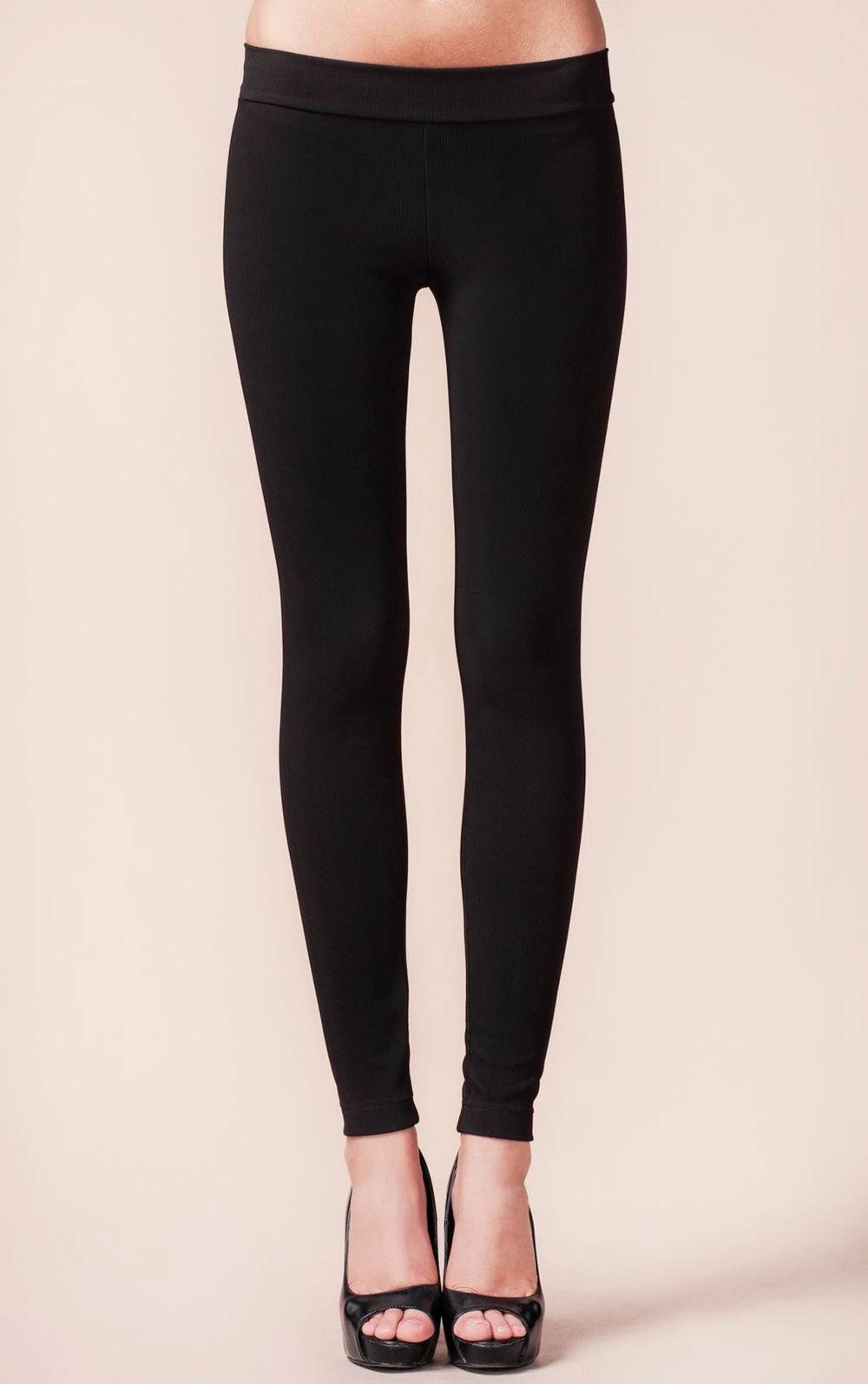 Leggings are form-fitting pants that are made from a stretchy, spandex-type material. They hug the body very closely from the waist to the ankles, providing compressive support.
The most common materials used to make leggings are:
Nylon/spandex blends – These have some stretch and often a smooth, shiny finish
Cotton/spandex blends – Provide a soft, cozy feel with stretch
Polyester/spandex blends – Wick moisture and dry quickly
Leggings come in a range of thicknesses, from very thin and sheer to thick and opaque. Thinner leggings often need to be layered under dresses or tunics for modesty and warmth. Thicker leggings can be worn as pants and provide greater coverage.
Leggings first emerged as exercise wear in the 1970s but became mainstream fashion items in the 1980s and 90s. These days they are tremendously popular casualwear, with new styles constantly emerging.
What Are Tights?
Tights are skintight, stretchy garments that cover the body from the waist to the feet. They are like leggings combined with pantyhose in one seamless piece.
The main differences between tights and leggings are:
Tights are sheer or lightly opaque, while leggings come in a variety of opacities.
Tights have a reinforced toe and sometimes a control top panty section, while leggings do not.
Tights are typically worn under dresses, skirts or shorts for warmth and coverage. Leggings are more often worn as pants.
Just like leggings, tights come in a variety of materials with different properties:
Nylon or nylon/spandex blends – Most common, with a smooth glossy look
Cotton – Provide more breathability
Wool – Keep you very warm in winter
Silk – Luxuriously soft and delicate
Denier refers to the density of fibers in a pair of tights – the higher the denier number, the more opaque the tights will be. Tights range from very thin 10 denier to 70-100 denier that appear more like opaque leggings.
Key Differences Between Leggings and Tights
While leggings and tights share some similarities, there are some notable ways that they differ:
Fabric and Construction
| Leggings | Tights |
| --- | --- |
| Made from a variety of thicker fabrics like cotton, polyester and nylon blends | Typically made from sheer nylon/spandex blends |
| Seamless design or minimal seams | Have seams along legs and gusset |
| Elastic waistband lies flat | May have thicker waistband with silicone grip |
| No feet or reinforcing | Have reinforced feet |
| May be high-waisted or crop length | Come up to waist or high waist |
The fabric composition and construction results in key differences in opacity, stretch, and durability. Leggings come in a wide range of thicknesses and levels of opacity. Tights are generally somewhat sheer to lightly opaque, even in higher deniers.
Tights have more seaming because of their pantyhose-like construction. The spandex used also gives tights a greater level of stretch and ability to cling to body contours.
Leggings tend to be more durable than tights since they don't have as much strain in skintight seaming areas. Tights are prone to runs and holes forming.
Warmth
Leggings provide more warmth than tights due to using thicker fabrics. Fleece lined and wool leggings keep you very cozy on cold days.
Tights worn alone provide lightweight insulation at best. They are usually worn layered under other garments for warmth. However, wool or thermal tights can provide greater warmth for winter wear.
Coverage
The coverage level of leggings versus tights differs due to opacity. Thin, sheer tights provide minimal coverage on their own. Very thick leggings can be opaque enough to wear as pants.
Tights are not a substitute for pants in terms of modesty. They are primarily layered under dresses, skirts or shorts. Full coverage requires opaque leggings in a thicker material.
Leggings range from so thin they are virtually see-through to thick opaque. This means leggings provide coverage options from bare to modest.
Comfort
Comfort is subjective and depends on individual preferences. However, some generalizations can be made:
Leggings often use softer, stretchier fabrics providing more ease and flexibility. The thicker waistbands found on many leggings can dig in less than control top tights.
Tights offer compression which some find flattering and smoothing. But the clingy fit of tights over the entire foot and lower leg can feel restrictive to others. Non-control top tights provide more comfort.
Tights can feel hot, cause sweatiness and irritation due to their snug, non-breathable fit. The gusset seam can also be bothersome. Cotton or wool leggings are more breathable.
Durability
The construction of tights makes them prone to snags, runs and holes. The seams in the foot and leg area are under a lot of tension and often the first place pulls develop.
Leggings typically have greater durability and longevity, lasting for multiple seasons of wear if cared for properly. Their simpler design with minimal seaming reduces the likelihood of rips and holes.
However, both leggings and tights need to be hand washed and air dried to maximize their lifespan.
Design and Styling
| Leggings | Tights |
| --- | --- |
| Wider range of colors, prints, patterns | Usually sold in basics like black, nude, gray |
| More variety in rise and lengths – capri, ankle, midi, high rise | Come in standard control top rise |
| Details like mesh panels, lace trim, strappy backs | Unadorned simple design |
| Can be worn as tops or dresses when oversized | Not meant as outerwear |
| More casual, loungewear vibe | Lean formal, elegant |
Leggings have exploded in popularity in recent years, becoming available in a huge assortment of fashionable colors, prints and details. They skew casual.
Tights have more limited styling since they are an undergarment layer. They come in utilitarian basics to provide coverage with a lean look under skirts and dresses.
Picking Between Leggings vs. Tights
So should you choose leggings or tights? Here are some key considerations when deciding:
For layering under dresses/skirts: Sheer tights, especially in silky finishes, provide coverage while retaining a streamlined elegant look. Leggings can bunch up and add bulky lines under delicate fabrics.
For warmth: Opt for thicker leggings in wool, fleece or thermal fabrics. Tights alone provide minimal insulation.
For exercise: Leggings allow greater freedom of movement and wick moisture better than tights during workouts. Yoga leggings are ideal.
For lounging and casual everyday wear: The softer fabrics and comfier waistbands of leggings make them preferable over tights for relaxation and off-duty days.
For smoothing and sculpting: Control top tights can help create a flattering silhouette underbody-skimming outfits. Leggings typically don't provide tummy control.
For opaque coverage: Leggings come in a wide range of densities, up to completely opaque, for full coverage when needed. Tights rarely provide opacity to substitute for pants.
For prints and patterns: Leggings come in endless eye-catching prints from tie dye to tropical florals perfect for making a fashion statement.
As you can see, both leggings and tights have their advantages and best uses. Having a selection of both types gives you styling versatility in your wardrobe!
Frequently Asked Questions
What is more comfortable, leggings or tights?
Most people find leggings more comfortable than tights for everyday wear. The softer waistbands, stretchier fabrics, breathability, and lack of gusset in leggings make them easier to move in and less prone to irritation. However, comfort is subjective – some prefer the compression of tights.
Can you wear leggings as pants?
Yes, thicker opaque leggings made from cotton, wool, or polyester blends can readily be worn as pants. They provide enough coverage and warmth to substitute for casual pants. Just be sure they are not see through!
Do you wear underwear under tights?
It is recommended to wear underwear under tights for hygiene and to reduce friction that can damage the tights. Seamless panties or thongs worn under tights won't show obvious lines. Going commando is not advised for tights.
Are leggings better than jeans?
Leggings have advantages over jeans in terms of comfort, providing more stretch and ease of movement. But jeans have greater durability and structure. Jeans are also more professional than leggings for work contexts. Ultimately, it depends on preference and context.
Should tights be tight or loose?
Tights are designed to fit snugly without major constriction. They should cling without pinching or binding uncomfortably. Tights that are too loose can sag and fall down, while overly tight tights restrict circulation. Finding the right fit for your body is key.