Janome is a leading manufacturer of sewing machines that has been around for decades. Many sewists still use and treasure older Janome models for their quality construction and user-friendly features. In this comprehensive guide, we'll take a deep dive into the entire history of Janome sewing machines, highlight the most popular vintage models through the years, and provide estimated value ranges for used Janomes.
The Complete History of Janome Sewing Machines
The Janome Sewing Machine Company has its roots in Japan. Here is a more detailed look at the brand's history through the decades:
1921 – The Pine Sewing Machine Factory was founded by Yosaku Ose in Tokyo, Japan. Ose had previous experience working for sewing machine factories in Japan. The factory's early machines were modeled closely after American and German sewing machines.
1929 – The factory was destroyed by an earthquake. Ose persevered and rebuilt the factory in its present location.
1930s – Despite the Great Depression, the company saw increased demand for home sewing machines. New cast iron machines were engineered to be more precise with more consistent stitch quality.
1940s – Sewing machine production was halted during World War II. The factory retooled to produce war equipment instead.
1954 – The company was renamed as Janome Sewing Machine Co. The name "Janome" cleverly combines the Japanese words for "snake's eye," meant to convey the smooth, quiet operation of their machines.
1950s – Janome began exporting machines to the United States under the name Newhome and Elna. Additional overseas expansion would follow to Europe and Southeast Asia.
1960s – The company pioneered new technologies like the free arm and the slant needle. Janome continued improving upon mechanical machine design and performance.
1970 – Janome launched the world's first electronic sewing machine, the Janome 2000 Memory Seven. This revolutionary machine used integrated circuits and memory functions.
1980s – Janome cemented its reputation for technology leadership in sewing with advancements like the programmable memory bank. More computerization and electronic capabilities were added to machines.
1990s – Janome rolled out its first computerized embroidery machine. Later in the decade came the industry's first combination sewing/embroidery units. New computerized quilting machines were also introduced.
2000s – Janome expanded its quilting machine line and developed new specialized sewing machines, like the denim and serger models. Wireless connectivity and machine customization features were added.
2010s – Janome acquired European brands Elna and Necchi, further expanding its global reach. The company continues to innovate, applying the latest technology to make sewing and embroidery machines more user-friendly.
Today Janome produces a huge range of sewing, quilting, and embroidery machines for both home sewists and industrial markets globally. While they continue to push the envelope with the newest tech capabilities, many of their older mechanical and electronic machines are still prized by sewing enthusiasts.
Most Popular Vintage Janome Models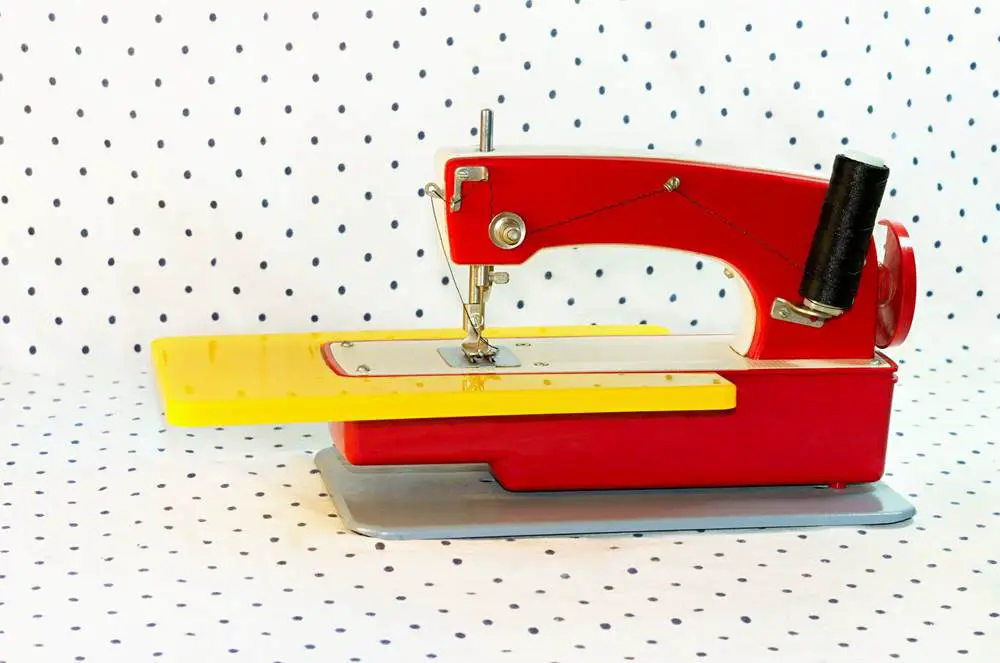 Over its long history, Janome has produced hundreds of different sewing machine models catering to all skill levels. Here we'll spotlight some of the most popular and well-regarded Janome machines from the vintage eras:
Top Mechanical Janome Models
Janome Model 15 – This straight stitch model was made from the mid 1950s through the 1960s. It featured an all-metal internal mechanism and smoother low vibration operation. Came in a sturdy carrying case with attachments.
Janome Model 117 – Released in the late 1950s, this basic mechanical machine offered flexibility with adjustable stitch length and zig-zag capabilities.
Janome Model 122 – Similar to the 117, this early 1960s model added a free arm plus additional built-in decorative stitches.
Janome Model 801 – Offered bobbin winder, reverse sewing, and adjustable presser foot pressure. The 801 was popular in the late 1960s for beginners.
Janome Model 1602 – Featured preset stitch length, twin needle ability, and reverse stitch lever. Marketed from the late 1960s into the 1970s.
Janome Model 1603 – A slight upgrade to the 1602, adding zigzag stitch width adjustment for versatility. Manufactured through the 1970s.
Janome 3012 – Released in the early 1970s, this mechanical model had a full size body, free arm, and 12 stitch options. Known for reliability.
Top Electronic Janome Models
Janome 1000 – Janome's second electronic model, released in the early 1970s. Featured 18 stitches and one-step buttonholes.
Janome 2600 – Offered an automatic bobbin winder, 25 stitches, and adjustable zigzag width. Released in the late 1970s.
Janome MyStyle 16 – Janome's first computerized model launched in 1994. Provided 16 stitches, automatic buttonhole function, and drop in bobbin.
Janome Excel Pro 5124 – This mid-1990s electronic model had great ease of use features and 50 built-in stitches.
Janome Memory Craft 350E – Released in 1997, offered easy dial stitch selection and one-step auto-size buttonholes.
Janome Memory Craft 3000 – Higher end 1990s model with 60 stitches, autothread cutter, and stitch editing capabilities.
Janome Memory Craft 5000 – Top of Janome's 1990s electronic line, with multi-directional stitching and twin needle ability.
Janome Memory Craft 9000 – The ultimate Janome of the 1990s, with expanded stitch editing functions and embroidery attachment.
Many Janome sewing machines from the 1960s through the 1990s are still in high demand among vintage collectors and sewists. Their solid construction has allowed them to hold up well over decades.
Key Factors That Determine Janome Sewing Machine Value
There are many variables that influence how much a vintage Janome sewing machine can sell for today. Here are some of the most important factors to consider:
Age – As a general rule, older Janome machines have higher collector and resale value. Models from the 1950s through about the late 1970s tend to be the most sought after vintage machines.
Rarity – Janome models that were produced for only a short time or have unique attributes like special editions or colors tend to garner higher prices from collectors.
Condition – Machines that are clean, shiny, and in complete working order can sell for significantly more than those needing mechanical repairs or refinishing. Original accessories also boost value.
Features – More built-in utility stitches, zigzag, buttonholers, etc. mean a higher price tag. All-metal construction often equates to higher quality and value retention.
Performance – Smooth running, low vibration machines that can handle a variety of fabrics, operate quietly will be worth more.
Brand Reputation – Janome is known for quality and has a loyal following. This gives a boost to resale prices versus other vintage brands.
Market Demand – Certain brands and models remain highly sought after by vintage sewing fans, driving up auction bidding and prices.
Keep these factors in mind as you assess the potential market value of your own classic Janome sewing machine.
Janome Sewing Machine Model Price Guide
To give you a better sense of real-world used prices, here is an overview of typical resale value ranges for common old Janome sewing machine models. The prices assume the machines are clean, serviced, and in good operational condition with their original case and accessories.
| Model Number | Estimated Resale Value |
| --- | --- |
| Janome Model 15 | $175 – $350 |
| Janome Model 117 | $150 – $275 |
| Janome Model 122 | $200 – $375 |
| Janome Model 801 | $125 – $225 |
| Janome Model 1602 | $150 – $275 |
| Janome Model 1603 | $200 – $350 |
| Janome Model 3012 | $175 – $300 |
| Janome 1000 | $150 – $300 |
| Janome 2600 | $200 – $400 |
| Janome MyStyle 16 | $100 – $200 |
| Janome Excel Pro 5124 | $175 – $325 |
| Janome Memory Craft 350E | $150 – $300 |
| Janome Memory Craft 3000 | $250 – $450 |
| Janome Memory Craft 5000 | $300 – $500 |
| Janome Memory Craft 9000 | $400 – $700 |
Note these are general guidelines – true market value will depend on overall condition, included accessories, desirability of particular model/color, and demand at any given time. Rare vintage models from the 1940s-1950s can potentially sell for $500-1500+ to avid collectors. Defective electronics or mechanical issues will lower prices significantly.
Where to Sell an Old Janome Sewing Machine
Once you've determined your vintage Janome may have some decent value, how do you actually sell it? Here are some of the best options for selling old Janome sewing machines:
Online Resale Sites
eBay – With its enormous reach, eBay remains one of the best places to sell a Janome machine and get market value. Be sure to post plenty of well-lit, detailed photos showing the machine from all angles. Note any defects and provide full model details in the listing title/description.
Etsy – A good choice for reaching the crafting community. Have a nice product photoshoot. Emphasize things vintage sewing enthusiasts will care about – condition, ease of use, decorative stitch options.
Facebook Marketplace – This can work if you have some patience. List locally so buyers can come inspect the machine. Meet in a public place, accept cash only, and bring a friend or family member.
ShopGoodwill – You can donate Janomes to Goodwill and they will sell them online. Provides tax deduction benefits but you may not earn top dollar.
Local Resale
Sewing Machine Shops – Some specialty shops buy used machines for resale. They'll assess condition, features, demand, and make a fair cash offer. May need to leave for consignment.
Quilt Shops – If you have a good condition sewing/quilting Janome, local quilt shops may be interested. Call ahead to ask if they buy or consign used machines.
Auctions – For rare, prized Janome models, live or online auctions allow bidding wars that can drive top dollar pricing. Do research to pick reputable auction houses.
Classified Ads – In local papers or Craigslist, you can list Janomes for local pickup only. Screen buyers carefully, meet in public, and bring a friend for safety.
Sewing Forums – Connect with other Janome enthusiasts who may be looking for your particular vintage model. Check forums like PatternReview.com or quilting sites.
With some effort you can find the ideal buyer willing to pay decent value for your old Janome machine, giving it a new life in a sewing room.
Frequently Asked Questions About Vintage Janome Sewing Machines
What years were the green colored Janome sewing machines made?
The vintage green Janomes were produced primarily in the 1960s and 1970s before transitioning to a light blue color scheme. Some of the most popular green Janome models from this era include the Janome 117, Janome 801, Janome 1600, Janome 1602, Janome 1603, Janome 3000, Janome 3012, and Janome 1012. The green was meant to represent a fresh, spring-like appeal.
How can I find the model number on my old Janome?
Checking the model number is always an important first step before buying accessories or parts. On most vintage Janomes, you can find the model number printed on a silver metal plate or sticker underneath the machine. It may be behind the removable base cover, or you may need to tilt back the machine. The full model number will have both numbers and letters, like "Janome 117-XXX" or "Janome 1000MD." Write it down before searching for manuals or parts compatibility.
Where can I buy attachments and accessories for my vintage Janome model?
Many online retailers sell Janome sewing machine accessories, original manuals, and parts that fit older models. Check websites like SewingPartsOnline.com, Janome.com, Sewusa.com, or eBay sellers advertising vintage Janome attachments.
When browsing, be sure to match up the shank type (high or low), and specify your full model number to find items guaranteed to be compatible. Common accessories like presser feet, bobbins, needles, light bulbs, foot pedals, power cords, and instruction manuals can often be found. But specialty attachments may be harder to source.
What sewing machine oil should I use for a vintage Janome?
Only use light sewing machine oil that is specifically formulated for Janome machines. Hardware store oils can leave sticky buildup in the internal mechanisms over time. Look for oil in a pointed applicator bottle for precision. Apply just 1-2 drops of oil in points where moving parts touch, then run the machine briefly to circulate the oil. Be very sparing on lubricating antique sewing machines, and always wipe away any excess oil thoroughly.
How can I get an old Janome serviced if it's not sewing properly?
Start by looking for an authorized Janome dealer near you – they will have the proper expertise to service and restore Janome machines of any age. Another option is a sewing machine repair shop or technician experienced with vintage machines – look for recommendations in your local sewing community.
Expect a standard service fee in the $100-150 range for labor, plus any required replacement parts. The technician should do a full inspection, cleaning, oiling, adjustments, and replace any worn parts like belts, bulbs, motor brushes. Be sure to confirm upfront what the service visit fee includes, as costs can add up quickly if extensive repairs are needed.
How can I get an instruction manual for my old Janome model?
First check sites like ManualsLib.com for free owners manuals. Also search Ebay, Etsy or Sewusa.com in case someone sells a copy. As a last resort, contact Janome customer service with your model number to order a manual reprint for a small fee. Having the original manual aids in threading, maintaining, and operating your vintage Janome properly.
Are vintage Janome machines worth using and investing money into?
Janome sewing machines – even decades old models – are typically built to last if properly cared for. Many sewists swear by their vintage Janomes that continue churning out stitches as good as new. The all metal internals stand up better than plastic machines. So if the machine is structurally sound, it can be well worth getting serviced and using for many more years. But very extensive electronic or mechanical repairs may not be cost-effective.