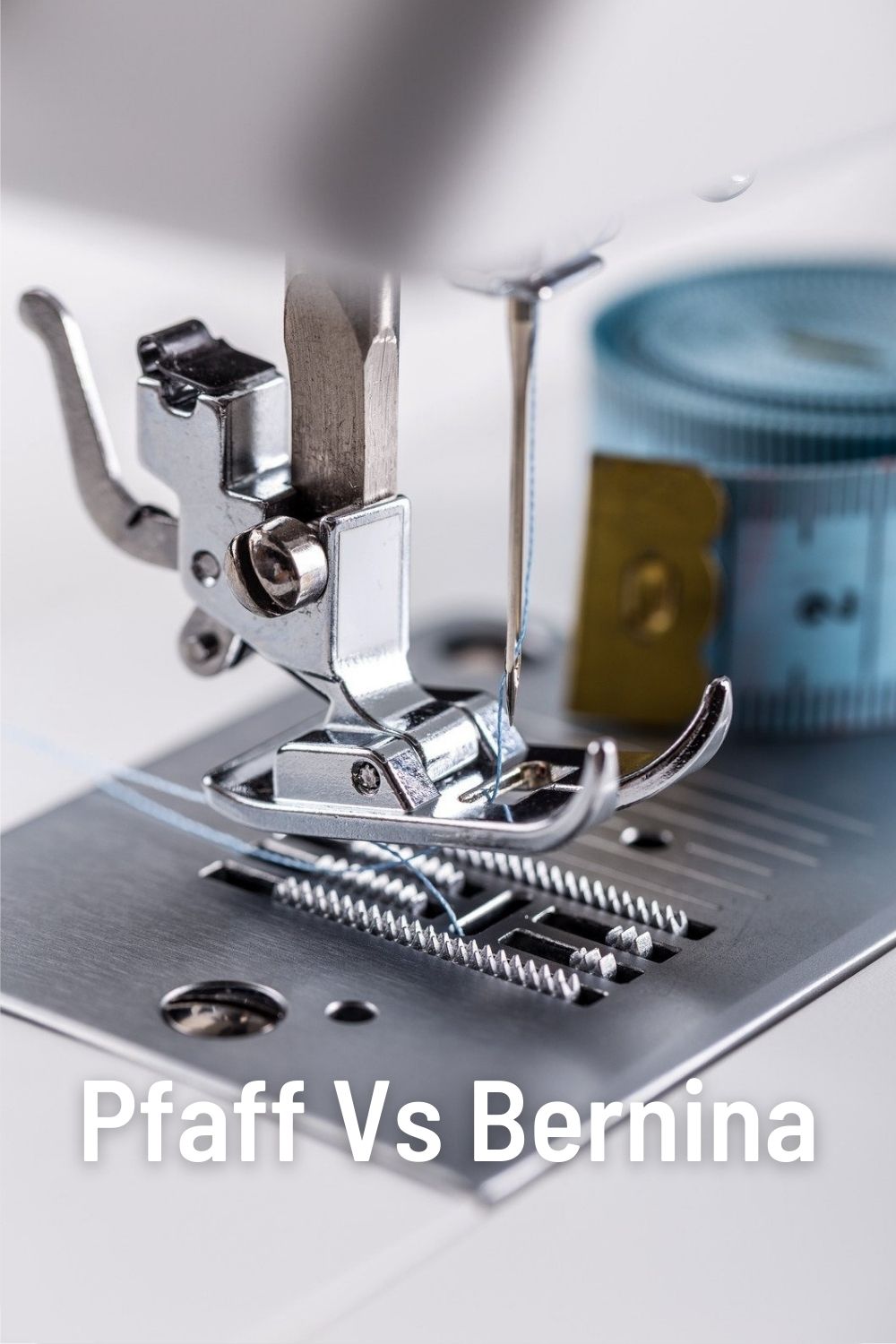 When it comes to high-end sewing machines, Pfaff and Bernina are two of the most well-known and respected brands on the market. Both companies have long histories of producing quality machines for home sewers and professional users alike.
In this comprehensive guide, we'll compare Pfaff and Bernina sewing machines across several key factors to help you determine which brand is the better option for your needs and budget. We'll look at features and capabilities, stitch quality, ease of use, durability, accessories and attachments, company reputation, and pricing.
Whether you're an experienced sewer looking to invest in a new high-end machine or a beginner wanting to understand the differences between two premium brands, this guide has all the details you need to make an informed decision between Pfaff and Bernina.
Main Differences Between Pfaff and Bernina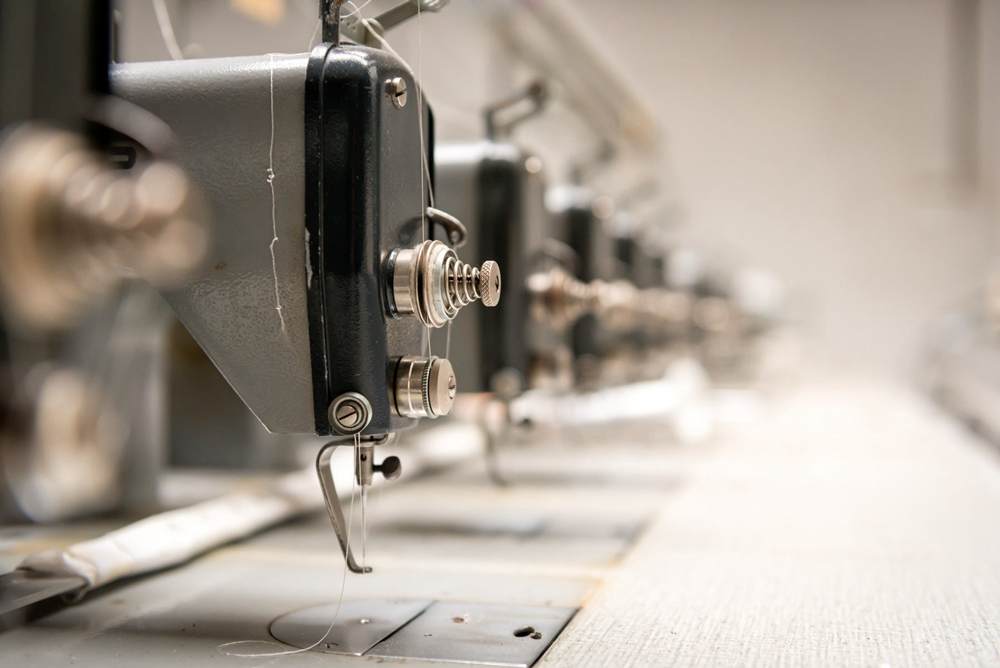 Before we dive into the details, here is a quick overview of the main differences between Pfaff and Bernina:
Origin: Pfaff is a German company, while Bernina is Swiss.
Specialized Features: Pfaff is known for innovative features like IDT (integrated dual feed), while Bernina focuses more on precision stitching.
Ease of Use: Bernina machines tend to have a slightly steeper learning curve. Pfaff models are often considered more intuitive.
Cost: Bernina machines are generally more expensive than comparable Pfaff models.
Stitch Quality: Both brands produce excellent stitch quality, but Bernina is often regarded as having an edge.
Reliability: Pfaff and Bernina both have reputations for reliability and durability.
Accessories: Bernina has a broader selection of proprietary presser feet and accessories.
Now let's look more closely at how Pfaff and Bernina sewing machines compare across the most important factors for sewers.
Features and Capabilities
When it comes to features, Pfaff and Bernina machines have some key differences but also overlap in many capabilities.
Key Pfaff Features
IDT (Integrated Dual Feed): This is a Pfaff innovation that allows for perfectly smooth fabric feeding from the top and bottom. It helps prevent slippage on hard-to-work-with fabrics.
9mm Stitch Width: Most Pfaff models can sew stitches up to 9mm wide, allowing for attractive decorative stitches.
Automatic Thread Cutter: Pfaff machines have an automatic thread cutter to instantly clip threads when you finish sewing.
Needle Up/Down Function: This useful feature allows you to set whether the needle stops in the up or down position when you stop sewing.
Start/Stop Button: Sew without the foot pedal using the start/stop button on the machine.
Key Bernina Features
BSR (Bernina Stitch Regulator): This specialized presser foot allows for consistent stitch length when free motion quilting. It helps beginners achieve evenly spaced stitches.
Jumbo Bobbin: Some Bernina models use a larger-than-average bobbin that holds more thread. You have to stop and change thread less frequently.
Bernina Stitch System: Proprietary stitch manipulation system that allows you to alter stitch width, length, and density.
Dual Feed: Similar to Pfaff's IDT system, Bernina's dual feed prevents fabric from slipping and puckering.
Slide Speed Control: Easily adjust sewing speed with a sliding lever instead of foot control.
Shared Features
Pfaff and Bernina also have many features in common on their computerized sewing machines:
Large selection of utility and decorative stitches
Adjustable stitch width and length
Needle position controls
Thread tension adjustment
Automatic thread tension
Easy needle threading system
Large workspace and throat space
Bright LED sewing lights
Large selection of presser feet included
Multiple stitch editing functions
Memory storage for customized stitches
Automatic presser foot lift
Electronic speed control
Automatic lock stitch
Bobbin winder
Free arm for sewing sleeves and cuffs
Adjustable presser foot pressure
Onscreen help/tutorials
Warranty period of 5-10 years
In terms of overall features and capabilities, Pfaff and Bernina are fairly evenly matched. Both brands offer versatile, computerized machines with plenty of functionality for complex projects, decorative techniques, and precision sewing. Pfaff has a slight edge for features accommodating hard-to-manage fabrics, while Bernina excels at quilting capabilities.
Stitch Quality
Stitch quality is one of the most important considerations for any sewer. No one wants skipped stitches, tangled threads, or uneven stitch length. So how do Pfaff and Bernina machines compare when it comes to stitch consistency and appearance?
Pfaff
Produces very high stitch quality with evenly formed stitches.
IDT feed system prevents slippage and uneven stitches.
9mm stitch width allows for attractive decorative stitches.
Precise thread tension adjustments help achieve optimal stitch formation.
Bernina
Regarded by many sewers as the gold standard for stitch quality.
The proprietary Bernina Stitch System provides exceptional stitch precision and uniformity.
Machines maintain consistent stitch length, even at high speeds.
The needle pierces fabric with immense accuracy for perfectly straight seams.
| Machine Class | Pfaff | Bernina |
| --- | --- | --- |
| Basic | Very good stitch quality | Excellent stitch quality |
| Mid-Range | Excellent stitch quality | Exceptional stitch quality |
| High-End | Excellent stitch quality | Exceptional stitch quality |
Overall, both Pfaff and Bernina produce excellent stitch quality. Bernina frequently gets the edge in reviews and expert sewing machine tests for its trademark precision and stitch consistency. But even luxury Pfaff models yield superb stitch results that satisfy advanced and professional sewers.
Ease of Use
A sewing machine's learning curve can make or break the experience for beginners and experienced users alike. Intuitive operation and convenient features are must-haves for most sewers. So how easy are Pfaff and Bernina machines to set up, navigate, and use for everyday sewing?
Pfaff Ease of Use
Fairly intuitive controls and menus compared to other premium brands.
Clear markings and labels make machine navigation straightforward.
IDT system engages fabric feed effortlessly.
Automatic features like thread cutter increase convenience.
Don't require as steep of a learning curve as Bernina.
Bernina Ease of Use
Generally have more complex operation than Pfaff machines.
The Bernina Stitch System requires time to master.
May involve a learning curve, especially for beginners.
Detailed manuals and tutorials improve the experience.
Authorized dealers provide lessons on machine use.
For most sewers, Pfaff machines tend to offer a slightly more intuitive sewing experience out of the box. Common operations like selecting stitches, adjusting tension, and cutting threads are very simple. Bernina's renowned precision and stitch manipulation capabilities come with a steeper learning curve. But the brands even out over time – with practice, Berninas become just as easy to operate smoothly.
Durability and Reliability
Sewing machines are major investments, so you want a model that will maintain performance for years of frequent use. Both Pfaff and Bernina have excellent reputations for durability and reliability. Here's how they compare:
Pfaff Durability
Built with sturdy metal frames and components.
Moving parts are engineered for long-term precision.
Models have long average lifespans with proper maintenance.
5-10 year manufacturer warranties.
Designed and manufactured in Germany.
Bernina Durability
All machines have heavy-duty metal construction.
Moving components are engineered with Swiss precision.
Average 15+ years of consistent performance.
Warrantied for 5-10 years by manufacturer.
Assembled in Switzerland.
Independent sewing machine repair technicians rank Pfaff and Bernina as two of the brands least likely to need service repairs. Both use high-quality components that can withstand years of regular use. With proper maintenance and regular servicing, a Pfaff or Bernina sewing machine will often outlive its owner while maintaining optimal performance. For exceptional durability, you can't go wrong with either brand.
Accessories and Attachments
The presser feet and other specialized accessories available for a sewing machine can greatly expand its functionality. Pfaff and Bernina both offer a wide range of accessories, with Bernina having a clear edge in terms of selection.
Pfaff Accessories
Offers a variety of snap-on feet for techniques like zipper insertion, piping, cording, etc.
Includes common utility feet like zipper, blind hem, and buttonhole foot with machine.
Feet and attachments available from Pfaff and after-market companies.
Compatible with many low-shank sewing machine accessories.
Bernina Accessories
Extensive proprietary line of snap-on presser feet – over 80 available.
Feet engineered specifically for Bernina machines.
Specialty accessories for embroidery, quilting, leatherwork, etc.
Bernina Stitch System enables customized functionality from feet.
Accessories only compatible with Bernina machines.
Bernina's huge selection of machine-specific feet gives them an edge for sewists who want to expand capabilities over time. Pfaff accessories enable all essential techniques, but aren't quite as robust. Both brands help sewists upgrade their machines by adding new specialty feet.
Company Reputation and Support
With major machine investments, the reputation and support services of the manufacturer are comforting assurances. Both Pfaff and Bernina have outstanding reputations in the sewing world.
Pfaff Reputation
One of the oldest and most prestigious sewing machine brands.
Renowned for German engineering and build quality.
Strong reputation for innovation and technology.
Ranks among the top machine brands used by professionals.
Generally great customer service support when needed.
Bernina Reputation
Globally prestigious brand among sewing enthusiasts.
Regarded as the pinnacle of precision sewing technology.
Swiss engineering and heritage inspire brand loyalty.
Leading choice of sewing and quilting professionals.
Authorized dealers provide personalized education/support.
With rich histories and sterling reputations for quality, both Pfaff and Bernina are admired, trusted brands that attract sewing enthusiasts. Bernina builds special community relationships through its authorized dealer network. But both brands deliver excellent service and support for their customers.
Pricing and Value
Premium sewing machines carry higher price tags, so cost is a significant factor in deciding between Pfaff and Bernina. Here's an overview of pricing differences between the brands:
| Machine Class | Pfaff Pricing | Bernina Pricing |
| --- | --- | --- |
| Basic | $800-$1,500 | $1,000-$2,000 |
| Mid-Range | $1,500-$3,000 | $2,500-$5,000 |
| High-End | $3,000-$6,000 | $5,000-$10,000 |
| Top-of-Line | $6,000-$10,000 | $10,000+ |
Across all classes, Bernina machines tend to cost $500-$2,000+ more than comparable Pfaff models. However:
Bernina pricing often reflects exceptional precision and stitch quality.
Both brands offer excellent value for performance and longevity.
Pfaff provides greater value/features in lower price ranges.
Bernina commands premium pricing due to its prestigious reputation.
Sales and promotions can provide significant savings on either brand.
For shoppers on tighter budgets, Pfaff tends to offer better value. But for those who can afford premium prices, Bernina's world-renowned quality and customer service may justify the investment. Carefully consider your needs, budget, and willingness to pay more for added quality when choosing between the brands.
Pfaff vs Bernina Comparison Chart
| Feature | Pfaff | Bernina |
| --- | --- | --- |
| Stitch Quality | Excellent | Exceptional |
| Ease of Use | Intuitive | Steeper learning curve |
| Durability | Extremely durable | Extremely durable |
| Brand Reputation | Prestigious German brand | Iconic Swiss brand |
| Pricing | Mid-range to high | High to luxury |
| Accessories Included | Utility feet for essentials | Large catalog of proprietary feet |
| Sewing Machine Types | Computerized, mechanical, embroidery, quilting, sergers | Computerized, mechanical, embroidery, quilting |
| Specialized Features | IDT, 9mm stitch width, automatic thread cutter | BSR, slide speed control, Jumbo bobbin |
Which Brand is Better for You?
With this comprehensive comparison in mind, deciding between Pfaff vs Bernina comes down to your budget and sewing priorities:
Pfaff is likely the better choice if you want exceptional quality and performance at a more affordable price point.
Bernina is preferred by sewers who want absolute best-in-class stitching and don't mind paying premium prices for luxury Swiss engineering.
Either brand is a superb option for sewists focused on reliability, durability, and high-end functionality over many years of frequent use.
For most sewers, the ideal choice often comes down to test driving machines in person during the shopping process. Try out models in your price range from both brands to experience the differences firsthand. Think about which feature sets appeal to you. Consider how intuitive the controls feel. Examine stitch samples. This hands-on experience will make your final decision easier.
With outstanding reputations and proven performance over decades, you really can't go wrong investing in a Pfaff or Bernina sewing machine. Both represent the pinnacle of quality, innovation, and engineering excellence in premium sewing technology.
FAQ
Which is easier to use – Pfaff or Bernina?
Overall, most sewers find Pfaff machines a bit more intuitive to operate, especially at first. Common tasks are easier out of the box, and the menus are more straightforward. However, with practice and experience, Bernina machines become just as easy to use fluidly.
Do Pfaff and Bernina machines use the same feet?
No. While they use the same low shank snap-on system, Pfaff and Bernina machines require machine-specific feet. Some universal accessories work across brands, but for the most part their feet/attachments are not cross-compatible.
Is a Pfaff or Bernina better for quilting?
For quilting, many sewers prefer Bernina machines – the BSR stitch regulator makes free motion work a dream. However, Pfaff models with the IDT system also perform beautifully for piecing quilts or sewing through thick layers. Either brand works wonderfully for most quilting projects.
Which brand offers more stitch options?
High-end Pfaff and Bernina models tend to have around 300-500 built-in stitches. The top-of-the-line options from both brands offer similar numbers of stitches, with Bernina at around 500-600 and Pfaff models maxing out around 500. Both provide abundant options for stitches.
Which sewing machines are more compact – Pfaff or Bernina?
In general, comparable Pfaff and Bernina machines have about the same footprint with similar dimensions. Both brands offer space-saving compact models (Pfaff Creative Icon and Bernina 480) and full-sized machines. For the smallest footprint, check each manufacturer's space-saving model.
Conclusion
When comparing two premium brands like Pfaff and Bernina, it's difficult to declare one the clear "winner." Both companies produce exceptional sewing machines that satisfy and inspire crafters and professionals alike.
Pfaff often shines when it comes to innovative technology features and intuitive operation. Bernina edges out when stitch precision is the absolute top priority. But the truth is you can't go wrong investing in either brand. Whichever machine has the right mix of features, performance, and price point for your needs will be the better choice.
The most important thing is test driving machines so you can experience them in action. Take time making your selection so you end up with the one that feels perfect for your skills, budget and sewing style. With proper care and maintenance, your Pfaff or Bernina sewing machine will deliver creativity and joy for many years to come.