Choosing the right swimsuit material is crucial for comfort, performance, and style. With so many options on the market, it can be challenging to determine which fabric is best for your needs. This comprehensive guide examines the most popular swimsuit fabrics, outlines the pros and cons of each, and provides tips for choosing the ideal material.
Spandex and Lycra
Spandex, also known as elastane or Lycra, is a synthetic fiber known for its exceptional elasticity. It is the most commonly used fabric for swimsuits and accounts for 10-25% of the material blend.
Pros
Provides stretch and flexibility to contour the body
Retains shape over time
Offers freedom of movement
Quick drying
Available in a variety of styles
Cons
Can feel constrictive
Shows imperfections
Susceptible to damage from chlorine and sunscreen
Loses stretch when wet
Spandex blends are ideal for competitive swimmers and athletes. The elasticity allows for ease of movement while maintaining shape retention. Combining spandex with polyester or nylon creates a durable yet supportive swimsuit.
Polyester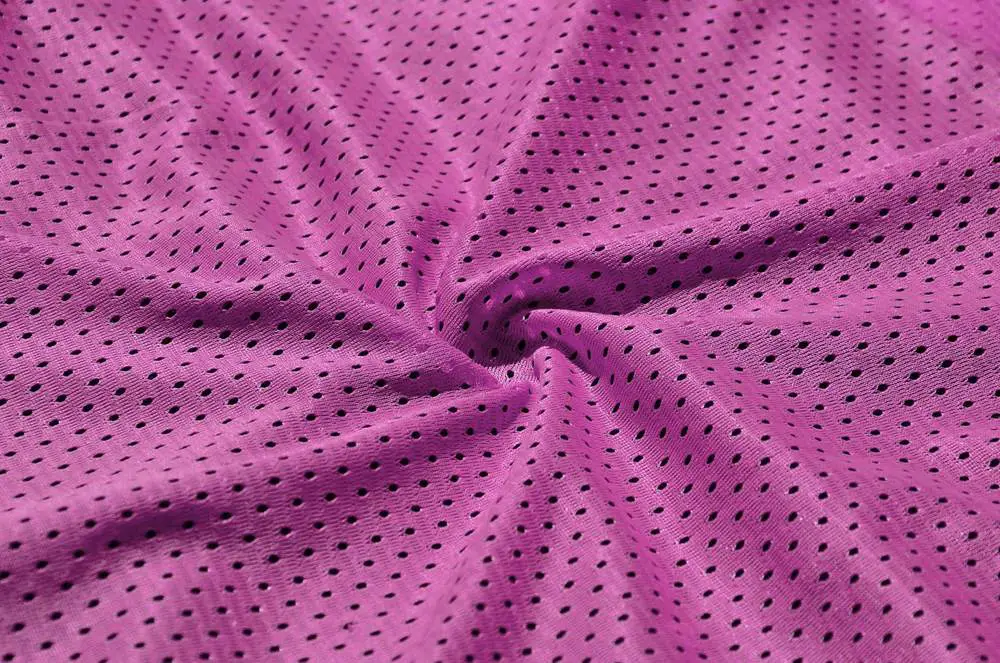 Polyester is another synthetic fabric popularly used in swimwear manufacturing. It is often blended with spandex to create a stretchy, shape-holding swimsuit.
Pros
Durable, resistant to wear and tear
Dries quickly
Retains shape
Provides UV protection with a tight weave
Can be blended with spandex, nylon or natural fibers
Cons
Doesn't allow airflow
Absorbs oils and lotions
May irritate sensitive skin
Pilling can occur
Polyester is best for recreational swimmers looking for a basic swimsuit at an affordable price point. The fabric is long-lasting, but the synthetic material may cause overheating.
Nylon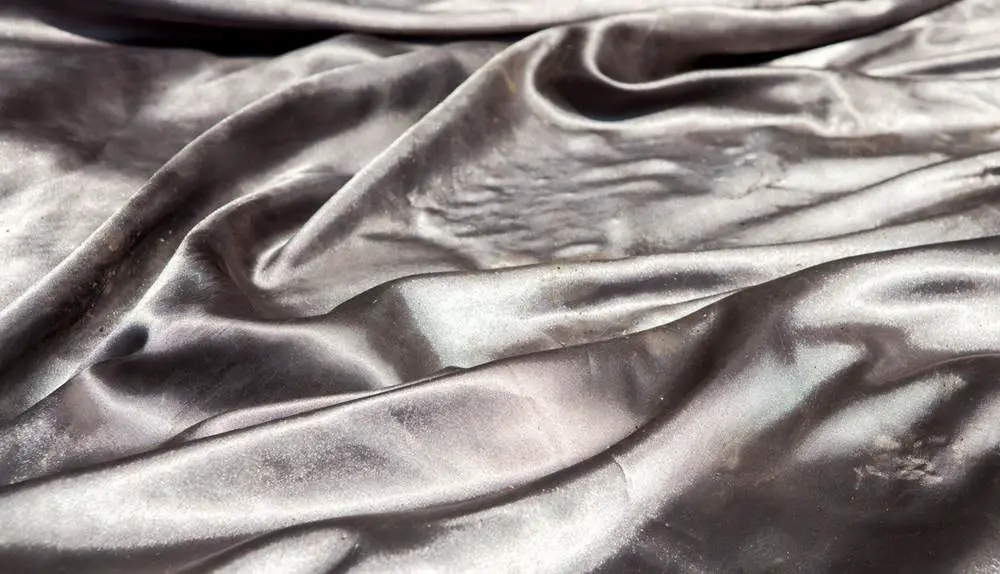 Nylon is a silkier synthetic alternative to polyester. It is frequently combined with spandex to make a swimsuit that is both stretchy and quick-drying.
Pros
Lightweight and smooth
Dries very quickly
Resists shrinking, fading, and mildew
Provides UV ray protection
Cons
Not as durable as polyester
Absorbs oils, lotions, and chlorine
Heat-sensitive, may become misshapen
Prone to runs/snags
Performance-focused swimmers often opt for nylon-spandex blends. The fabric is sleek and smooth in the water for less drag. The quick-drying properties also make it ideal for frequent use.
Microfiber
Microfiber fabric is made from ultra-fine synthetic fibers that provide a suede-like feel. It is an exceptionally smooth, lightweight material.
Pros
Extremely soft with good drape
Dries very quickly
Stretchy and retains shape
UV protective
Doesn't fade or bleed color
Cons
Can hold odors, bacteria, and oils
Heat-sensitive
Pilling is common
Runs more expensive
Microfiber swimsuits are praised for their luxurious feel and flattering fit. The fabric is ideal for lounging and resort wear with its softness. However, microfiber may lack durability for regular swimming.
Neoprene
Neoprene is a thick, synthetic rubber popular for wetsuits. It is also used to make warmer swim options like rash guards.
Pros
Provides insulation and warmth in cool water
Buoyant and flexible
Durable and resistant to tearing
Offers sun protection
Cons
Not breathable, can get hot
Takes longer to dry
Only provides mild compression
Can cause allergic reactions
Neoprene excels at conserving body heat, perfect for surfing, diving, and other water sports. It is a bit heavier than other swimsuit materials but delivers key protective benefits.
Natural Fibers
Natural fibers like cotton, silk, bamboo, and wool are also used to create swimsuits, often blended with spandex.
Cotton
Pros
Soft and breathable
Absorbs moisture from skin
Easy to clean and care for
Affordable cost
Cons
Heavy when wet
Loses shape when soaked
Slow to dry
Provides minimal UV protection
Silk
Pros
Feels luxurious against skin
Lightweight and durable
Provides UV protection
Chlorine-resistant
Cons
Expensive
Requires delicate washing
Shows imperfections
Bamboo
Pros
Exceptionally soft
Antibacterial and moisture-wicking
Sustainable and eco-friendly
Offers UV protection
Cons
Can be less durable
Prone to shrinkage
Not as stretchy as synthetics
Wool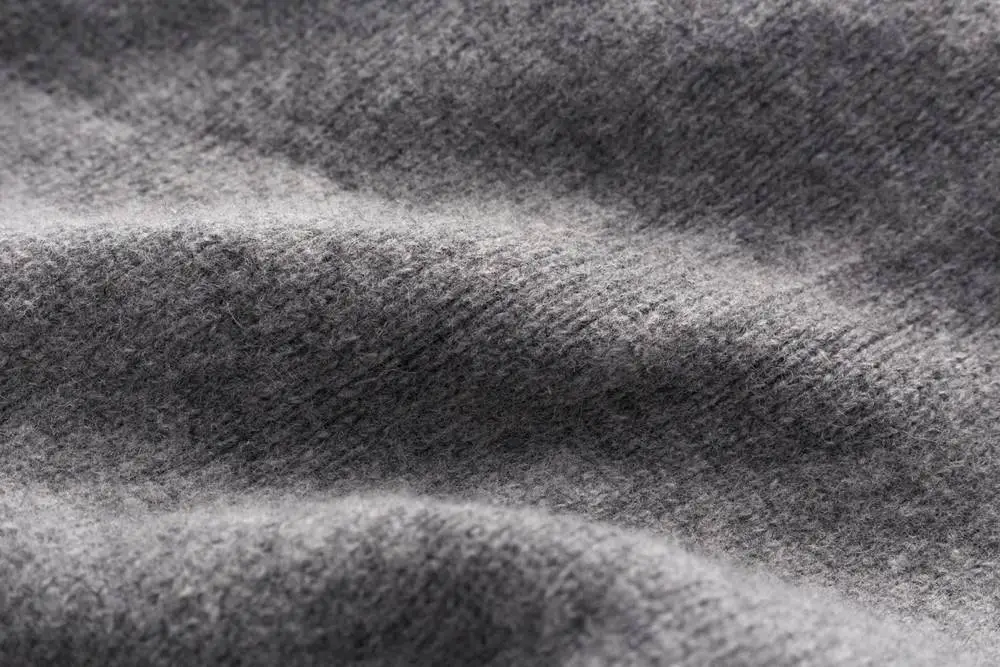 Pros
Natural temperature regulation
Moisture-wicking
Resists odor, mildew, and chemicals
Provides UV protection
Cons
Can feel heavy when wet
Heat sensitive, may shrink
Expensive compared to other fabrics
Natural fiber swimsuits prioritize comfort and sustainability. Blending them with spandex helps enhance shape retention and stretch. Overall, natural materials may not perform as well for swimming.
Choosing the Best Swimsuit Material
With all of the fabric options, choosing the right swimsuit material involves identifying your needs and priorities.
Consider the following factors:
Usage – Will this be for competitive swimming, water sports, casual beachwear, etc.? Performance fabrics like nylon-spandex blends excel for athletic swimming, while cotton and silk are better lounge options.
Features – Determine what features are most important like stretch, breathability, warmth, or compression. Athletic swimsuits focus on quick-drying, chlorine-resistance, and shape retention.
Comfort – Natural soft fibers feel great but don't dry as fast after swimming. Synthetics are lightweight but may cause irritation for some.
Style – Certain fabrics have a better drape and ability to flatter different body types. Spandex blends conform well while stiffer fabrics hide imperfections.
Sustainability – Eco-friendly fabrics like bamboo and wool offer sustainability benefits compared to petroleum-based synthetics.
Budget – Synthetics like polyester and nylon tend to cost less than natural luxury fibers. Higher-end performance fabrics run more expensive.
Swimsuit Fabric Comparison Chart
| Fabric | Pros | Cons | Best For |
| --- | --- | --- | --- |
| Spandex/Lycra | Stretchy, retains shape, flexible | Constricting, shows imperfections, chlorine damage | Athletic swimmers |
| Polyester | Durable, quick-drying, colorfast | Doesn't breathe, absorbs lotions, pills | Recreational swimming |
| Nylon | Fast-drying, smooth, UV protective | Not as durable, prone to snags | Performance & racing swimsuits |
| Microfiber | Extremely soft, good drape | Holds odors and bacteria, expensive | Resort and lounge wear |
| Neoprene | Insulating, warm, durable | Gets hot, takes time to dry | Cool water & water sports |
| Cotton | Soft, breathable, easy to clean | Heavy when wet, loses shape | Casual swimsuits |
| Silk | Luxurious feel, UV protection | Expensive, delicate, shows imperfections | Fashionable swimsuits |
| Bamboo | Soft, antibacterial, moisture-wicking | Less durable, prone to shrinkage | Eco-friendly swimsuits |
| Wool | Temperature regulating, moisture-wicking | Can feel heavy wet, shrinks | Natural fiber swimsuits |
Tips for Proper Care
Hand or machine wash in cold water using a mild detergent. Avoid hot water.
Don't use fabric softener or dryer sheets which can damage swimsuit fibers.
Air dry only – avoid putting swimsuits in the dryer. Lay flat or hang to dry.
Wash swimsuits after each use to remove chemicals like chlorine and saltwater.
Use a swim-specific detergent to prevent fading and deterioration.
Store suits in a cool, dry place away from direct sunlight.
To extend the life, consider having multiple suits and rotating usage.
Finding the Perfect Swimsuit
Choosing the best swimsuit involves getting the right material for your priorities, whether that's comfort, performance, style, or eco-consciousness. Synthetic spandex blends are the go-to for athletic swimming, but natural fibers have their benefits too. With proper care and maintenance, you can maximize the longevity of whatever swimsuit you choose. Use this guide to pick the perfect fabric for fun in the sun!
Frequently Asked Questions
What swimsuit material is the most durable?
Polyester is the most durable swimsuit material. The synthetic fiber is resistant to stretching, fading, shrinking and wears well over time. A polyester blend provides longevity for frequent swimming.
What fabric is best for tummy control swimwear?
Spandex and nylon are the best tummy control fabrics. The 4-way stretch of spandex smooths and shapes the torso. A polyester-spandex blend provides maximum control. Nylon is also sleek and hugs the body well.
Are cotton bathing suits good?
Cotton bathing suits have pros and cons. Cotton is soft, breathable and better for lounging. But the material also absorbs water, stretches out easily, and dries slowly. For swimming, a cotton blend is recommended over 100% cotton.
What is the most flattering swimsuit material?
Spandex and nylon are considered the most flattering swimsuit materials. Both fabrics offer stretch to contour the body. Spandex provides elasticity to shape areas like the bust and hips. Nylon drapes well and is less prone to showing lumps or rolls.
What fabric swimsuit is best for the beach?
Natural fabrics like cotton or linen work best for beach cover-ups and casual swimsuits. Cotton dries slower but the breathability is ideal for beach lounging and being out of the water. Linen also keeps you cool and both materials absorb moisture well.
Conclusion
Finding the perfect swimsuit involves balancing factors like comfort, performance, durability, and style. Synthetic fabrics like polyester, nylon and spandex are common in swimwear for their lightweight properties and ability to wick moisture and dry quickly. However, natural fibers have their merits too for softness and sustainability. Blending the best of both worlds allows brands to create swimsuits suited for everything from competitive racing and endurance swimming to resort lounging and beach play. Consider what features matter most and which fabrics align with your needs. With the proper fit, fabric and care, you can have a swimsuit that will last many beach trips and pool seasons to come.