Did you spend hours searching for that perfect-fit lehenga, only to realize your bag is empty at the end of the day? We know the struggle is real!
Indian fashion is a great choice to elevate your style game. But with so many retailers in the market, the possibilities look endless. If you are a fan of Indian ethnic wear, your quest ends here!
We bring you the roundup of the best Indian clothing stores in Dallas. You can find Sarees, Lehangas, Kurtas, dresses, and more in these Indian boutiques! So, you need something specific (for a wedding, maybe) or just a new staple in your wardrobe?
JSK wear can be your go-to fashion destination for Indian wear as they offer a huge variety of clothing. Catering to both men and women, this fashion store has some unique and vibrant pieces.
If you are into ethnic clothing, you'll love shopping here. Their designs represent traditional Indian fashion with intricate detailing.
The store features Indian groom and bridal dresses too. Some of their best-selling items include sherwani, waistcoats, khussas, and kurtas in the men's section.
The women's collection showcases trendy lehngas, sarees, shoes, and jewelry designs.
The store prices are affordable and they offer fast delivery. You can visit their website for more details.
Business Address: 7004 Goldenrod Dr, Plano, TX 75025, United States, 75025
Contact: (214) 727-9455
2. Mira Silks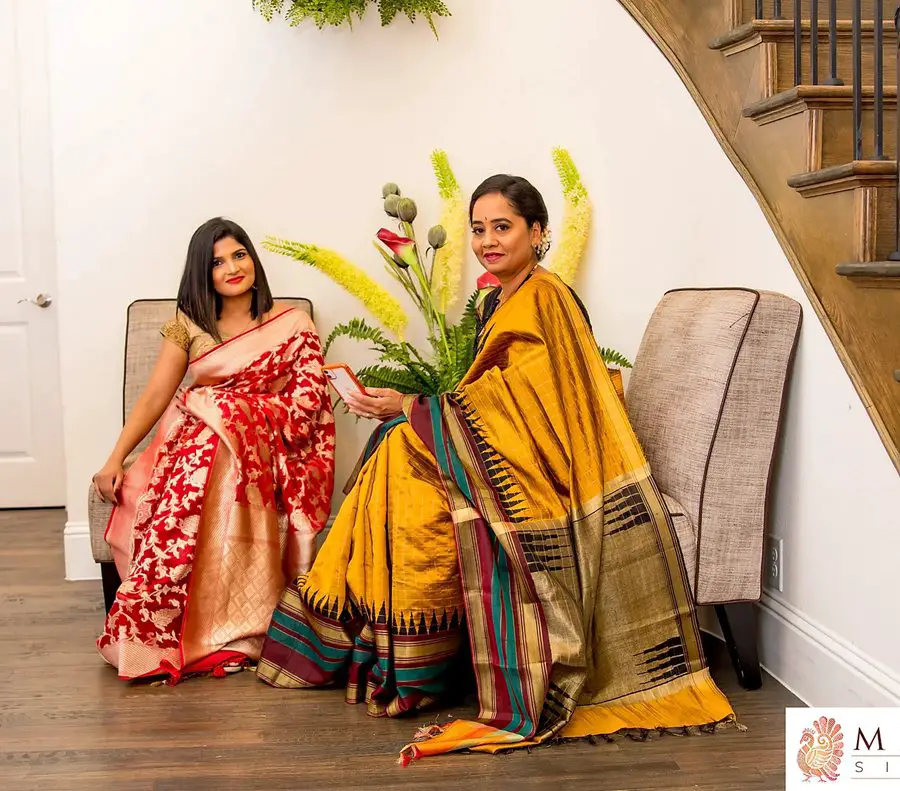 Silk couture has a classic grace when it comes to Indian fashion. Mira Silks offers an exquisite hand-made silk collection right at the center of Dallas, Texas.
You can find exclusive best-quality silk pieces at this store. These include traditional forms of saree, lehengas, and Men's kurtas. They sell all silk types like jute, raw, mulberry, and mysore silk. If you like South Indian fashion, their regal saree designs will blow your mind.
Best part? They give the service of custom blouses and have trendy accessories to go with them. You can contact them for bridal designs as well. They offer remote video consultation to design the wedding dress you desire.
Speaking of weddings, Mira Silks has some of the best wedding gift collections. Check out the website here!
Business Address: 6136, Frisco Square BLVD, Suite #400, FRISCO, TX – 75034.
Contact: 612-400-8179
Niru's boutique is another fantastic choice for Indian apparel. They deal in all kinds of women's and kids' ethnic clothing.
You will see many South Asian traditional attires, including kurtas, shalwar kameez, saree, lehngas, and bridal wear in the store. Also, you can buy accessories to go with your outfit.
We admire their Kurti collection, which features Kurtis for office wear, party wear, and casual outings. These comfortable yet chic Kurtis will surely make you stand out!
The boutique also features a collection of Mangalsutra (the traditional Indian necklace) and other forms of ethnic jewelry.
Business Address: 5601 Basswood Blvd Suite 173, Fort Worth, TX 76137
Contact: (817) 986-3955
4. Tehzeen Boutique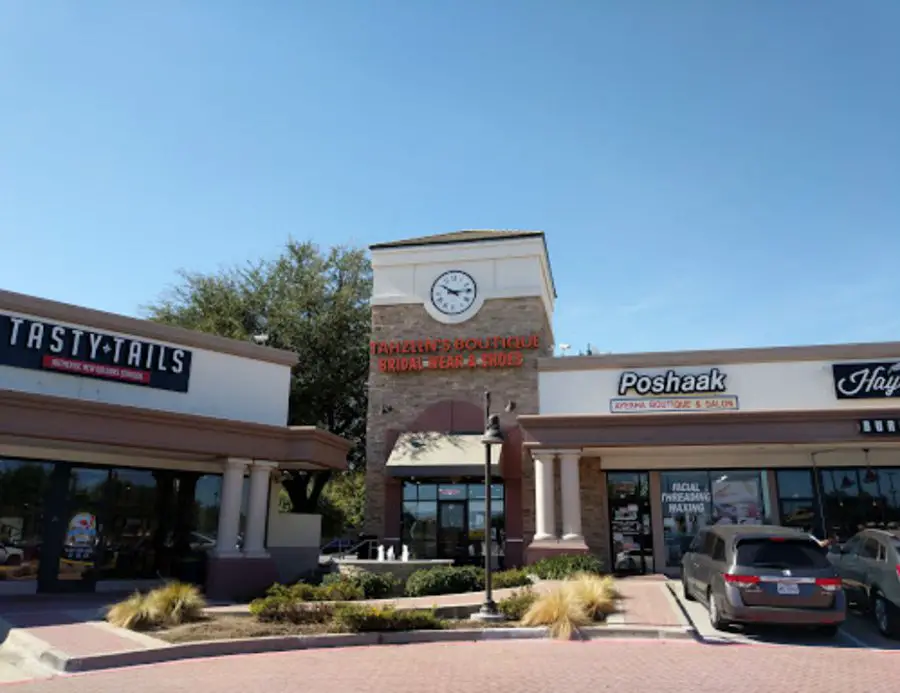 Do you want to take in the true ethnic bridesmaid feeling while living in Texas? Then head over to Tehzeen boutique in Richardson!
You will find some great formal wear pieces at affordable prices.
The store has hand-embellished outfits for wedding and party wear. You can shop for ghararas, palazzo pants, blouses, and sequin tops.
Also, how can we miss the staple of every Indian wedding party, the classy lehenga choli? They have a wide variety of lehenga cholis in trendy designs, color combinations, and cuts.
Business Address: 100 S, Central Expressway, Suite 19, Richardson, TX 75080
Contact: +1 214-682-0512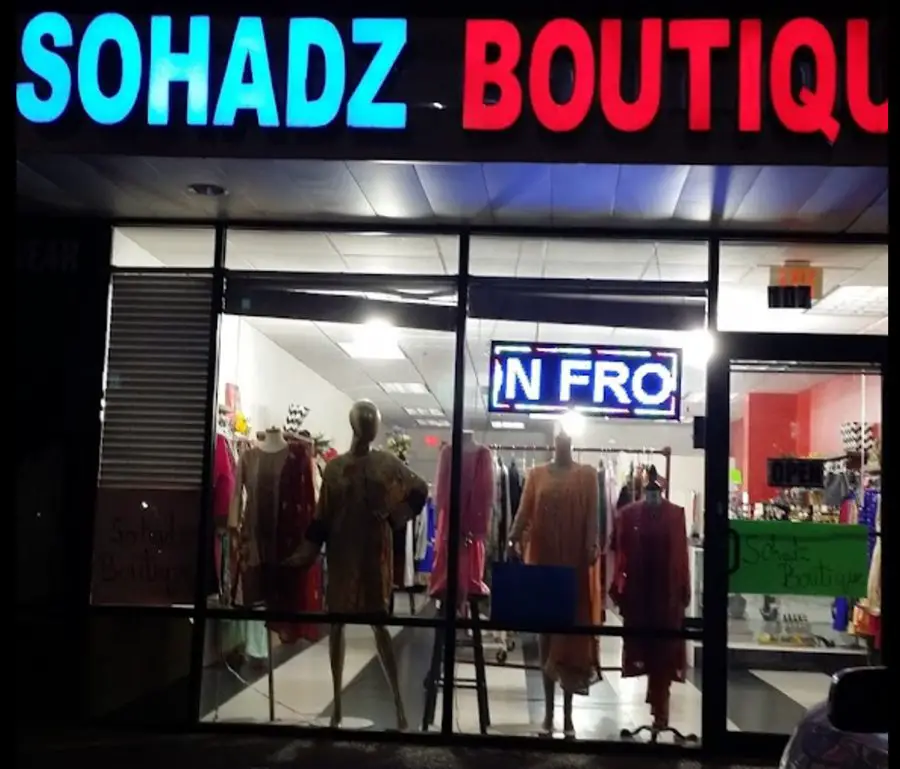 Do you miss the shopping spree of old Indian markets? Well, Sohadz Boutique is bringing this experience to the heart of Texas.
The store features the designs of all the ethnic brands of India. From a traditional shalwar suit to chic Kurti trousers, you can find everything you crave in Indian wear.
The Sohadz boutique has a special lawn collection, velvet attires, and net frocks to elevate your look this season!
Shop and pair jhumkas with your outfits from the store, and pick out the best henna designs too!
Business Address: 1205 W Trinity Mills Rd, Carrollton, TX 75006, United States
Contact: (214)-585-9303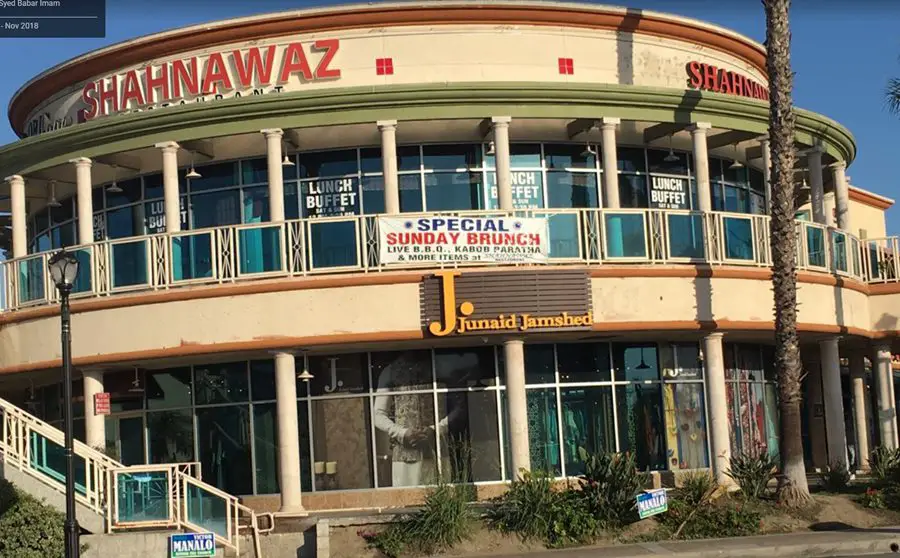 J. is a perfect one-stop solution for all South Asian traditional attire. The store has unique designs and clothes that fit all occasions. You can spot every dress type, from office wear solids to stylish semi-formals.
Also, J. has a vast fabric collection too! The store has lawn, silk, net, cotton, cambric, velvet, and khaddar, among others. You can get an unstitched fabric to design it according to your taste. Or, shop from their exclusive and trendy pret collection.
J. also features a complete Men's collection, including shalwar kameez, waistcoats, kurtas, trousers, and unstitched fabric.
While you're there, check out their exquisite accessories! They have a cute range of handbags, scarves, studs, and perfumes. Head over to their website to view the entire collection!
Business Address: 3829 W.Spring Creek Parkway Plano, Texas 75023 United States
Contact: (562) 278-2920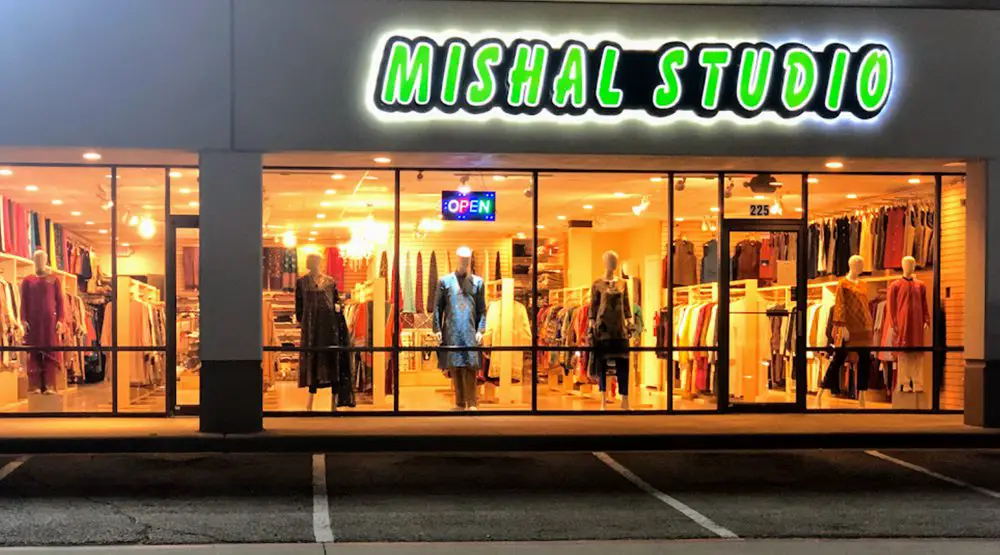 Waistcoat and matching khussas!
Bright saree with golden jhumkas!
Every Indian wear admirer loves these combos! Fortunately, you'll find it in your city Dallas.
Mishal studio is a great place when you want custom-made sherwanis and waistcoats. They have many fabrics, designs, and colors to choose from. You can shop from their ready-to-wear collection or request a custom dress in your measurements.
They also have a great party wear women's collection with traditional footwear and jewelry.
Business Address: 909 W Spring Creek Pkwy Suite 225, Plano, TX 75023, United States
Contact: (972)-905-5705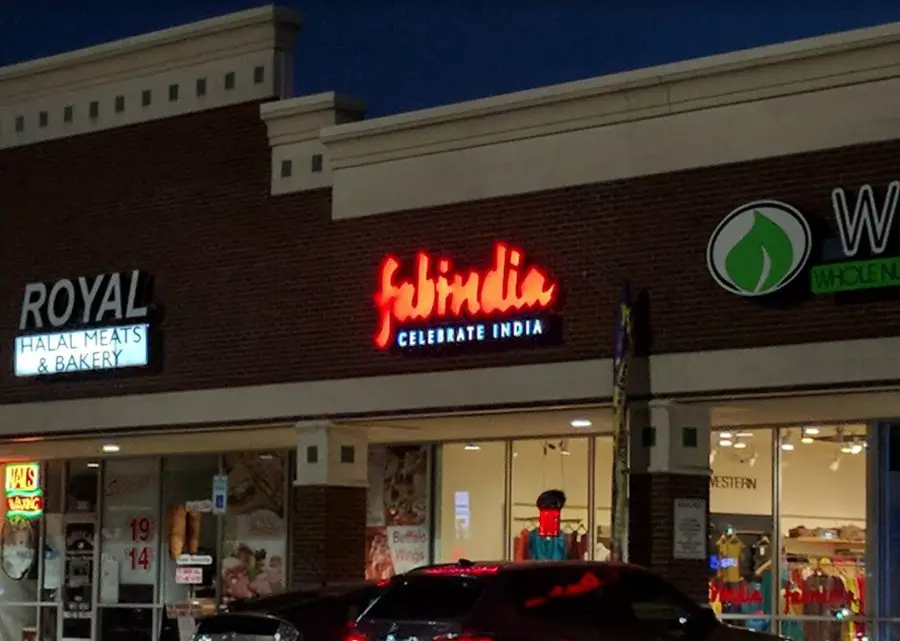 What if you enter a store and come out with every clothing need? Fantastic, right?
Fabindia is where you can get everything from Indian festive wear to cultural home decor. In Dallas, Texas, Fabindia is a great spot for shopping for men, women, and kids' clothing.
The store showcases stylish, contemporary outfits and the latest fashion. They have a special collection for every season, including winter, spring, and summer clothing.
Fabindia features an exclusive category of wedding wear with regal bridal and formal sarees and lehengas. And yes, a lot of accessories to choose from!
And here is the icing on the cake, Fabindia mostly has sales going on! How cool is that? Check out their website for more details!
Business Address: 6205 Coit Rd SUITE 320, Plano, TX 75024, United States
Contact: (469) 573-8102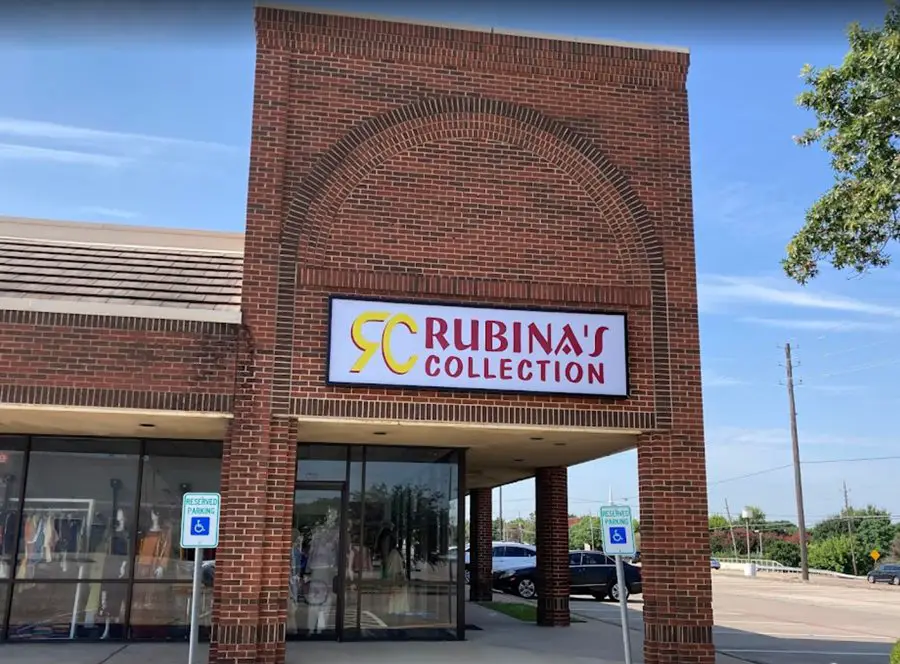 Rubina's Collection is another South Asian boutique featuring men, women, and kids wear. Visit the place for shopping festive wear kurta pajama with traditional accessories.
The shop also has a variety of luxury semi-formals in chiffon and cotton net fabric for women. You are sure to like their subtle embellishments and intricate designs.
Business Address: 2070 Spring Creek Pkwy #314A, Plano, TX 75023, United States
Contact: (214) 636-6923
It's all about draping sarees!
Krishna Sarees is a great place to shop for contemporary and traditional sarees. You can find every saree type here. From flowy chiffons to heavy banarsi, choose your favorite!
Business Address: 524 W Belt Line Rd #16, Richardson, TX 75080, United States
Contact: (972) 479-0044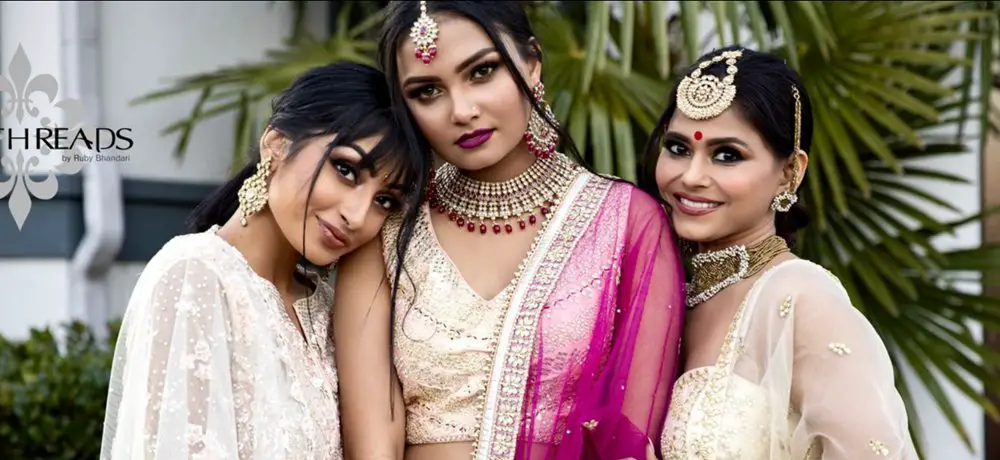 Shopping for Indian bridal wear can be tricky in America, but Silk threads can be your savior!
At Silk Threads, you can order a customized bridal lehnga just as you pictured it for your Big Day!
The designer Ruby Bhandari from the brand aims to deliver authentic Indian wedding wear for her clients. You can sit with her to discuss ideas and come up with the best bridal outfit you desire.
Look at her pre-made designer collection, or book an appointment at the studio!
Business Address: 2540 N Josey Ln #100, Carrollton, TX 75006, United States
Contact: (972) 432-9599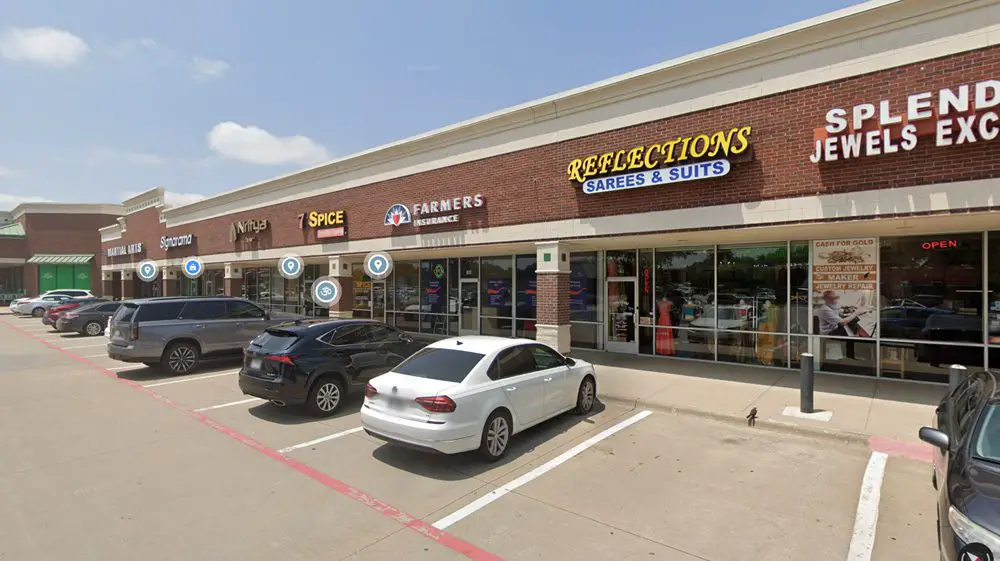 Ready to shop true desi attire? Try Reflections Fashions!
Another great Indian fashion spot in texas, Reflections Fashions, features a great collection of sarees, lehengas, skirts, gowns, and menswear.
The store contains outfits with bright hues and immaculate design patterns that reflect pure Indian heritage.
With many options to choose from, we are sure you will find what you're looking for!
P.S.: Don't forget to check out their exquisitely crafted Kurti collection!
Business Address: 6205 Coit Road, Suite 162, Plano, TX 75024
Contact: (469) 229-0770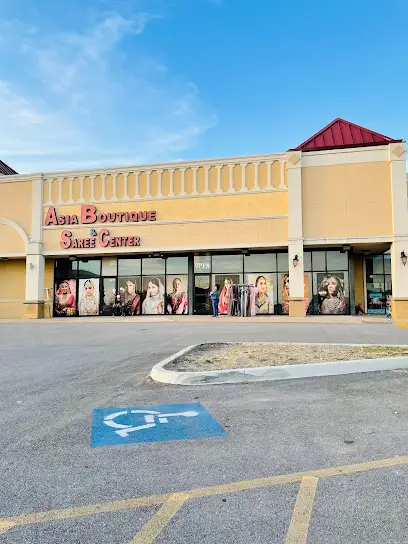 Hands down, Asia boutique and Saree center has one of the largest Indian clothing and accessories collections. Name it, and you'll get it!
You can shop for saree, shalwar kameez, kurtas, lehenga choli, skirts, gowns, men's wear, jewelry, bags, and more! All under one roof!
If you want something traditional yet trendy for wedding festivities, Asia boutique and Saree center should be your first choice. The store offers some great designs and intricate detailing on the outfits.
It is also a nice spot to locate hand-embroidered men's sherwanis and wedding wear. Not to mention, with a wide range of matching accessories too!
The store offers online shopping, too, with the facility of facetime to check out the collections in real-time. Visit the website here!
Business Address: 535 W Airport Fwy Suite #150, Irving, TX 75062, United States
Contact: (972) 464-7791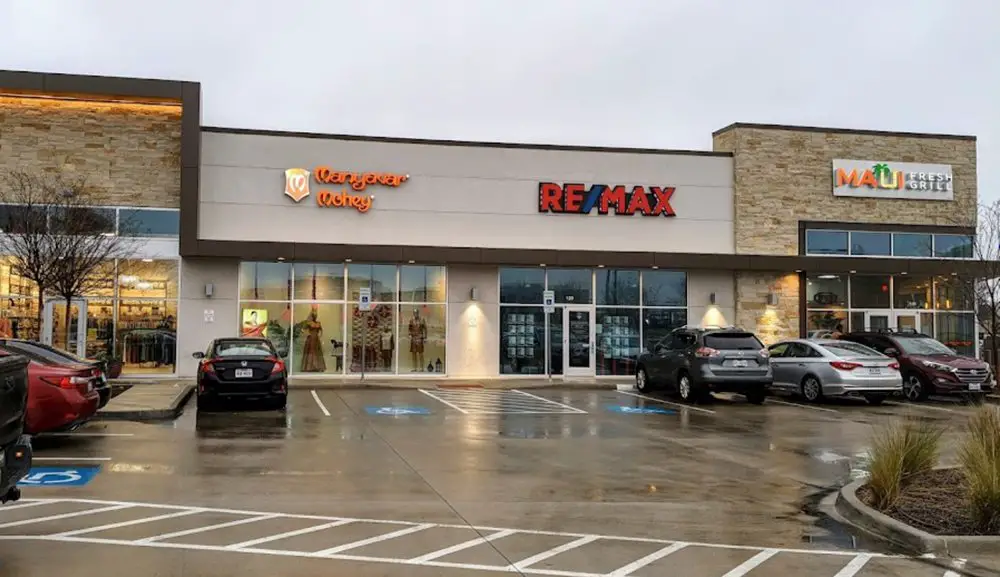 Manyavar is a leading Indian fashion brand known for its lavish men's wedding wear. Recently, Manyvar has forayed into the women's ethnic wear line Mohey with its signature designs and embroidery styles.
The brand has various classic kurtas, party wear, and accessories. They specialize in festive wear; therefore, you can expect pretty detailing, gold embellishments, shimmery silver linings, and soft chiffon fabric.
Also, you can try on their wedding wear accessories, including regal necklaces, big round jhumkas, and fancy kulhas and shawls.
Business Address: 3285 Regent Blvd. Suite 100, Irving, TX
Contact: (469) 906-6060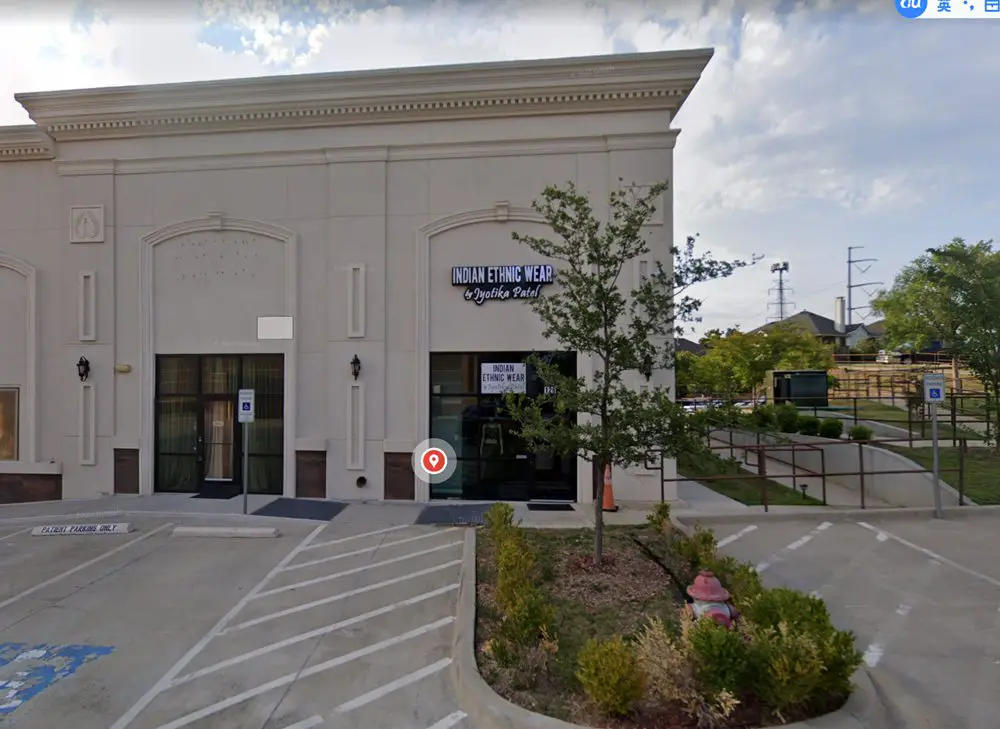 Credits: Jyotika Patel (https://jyotikapateldesigns.com/collections/chaniya-choli)
Do glittery lehengas excite you? Then visit Jyotika Patel Store in Dallas county. The store has some of the best lehenga choli collections in great color combinations.
Whether you are a fan of bright sequin flairs or pretty pastel designs, there will be something in the store to woo you.
Moreover, they have a special category of Chaniya Cholis for lovers of South Indian fashion.
Business Address: 608 Valley Ranch Pkwy S Suite 126, Irving, TX 75063, United States
Contact: (945) 444-2194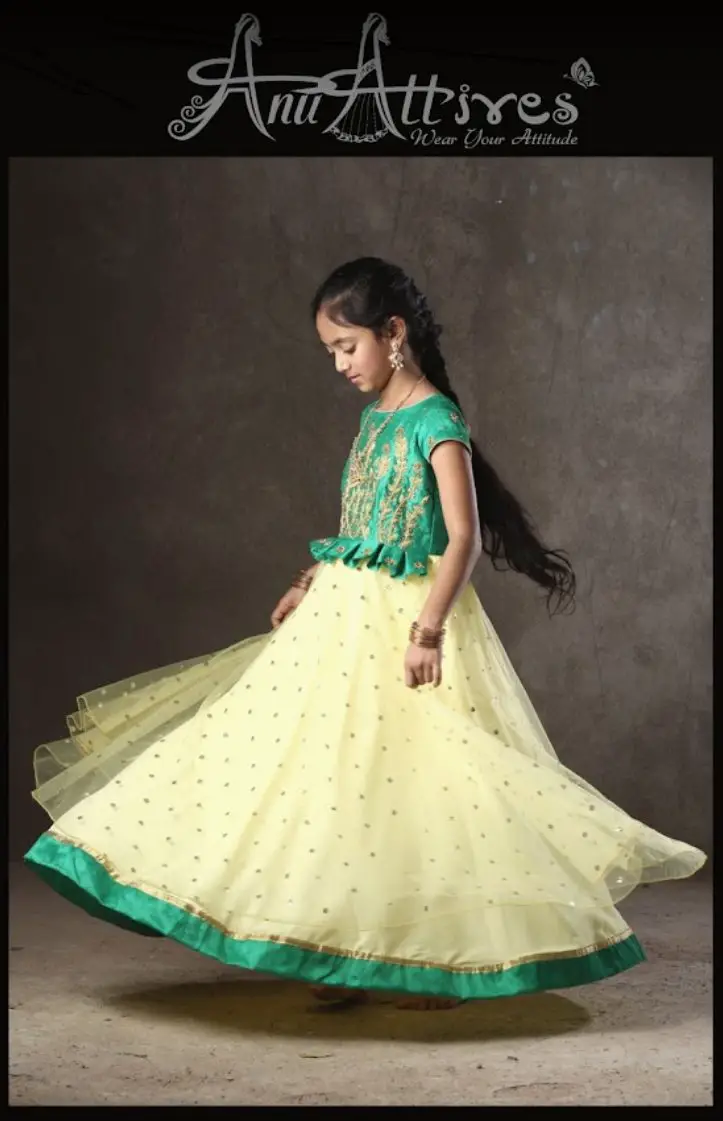 Anu Attires features glamorous clothes with a blend of style and tradition. Floral motifs on flowy blouses will make you stand out from your peers this festive season!
The store has some elegant kurta shalwars with sophisticated detailing for the festive season. You can spot traditional banarsi, silk, and cotton pieces in the shop.
Also, if you are an admirer of "gotta" or "tilla" work, you will like the outfits offered by this clothing store.
They usually have a sale, so check out their stock while it lasts!
Business Address: 8668 John Hickman Pkwy, #904, Frisco, TX, United States, Texas
Contact: (407)-454-0708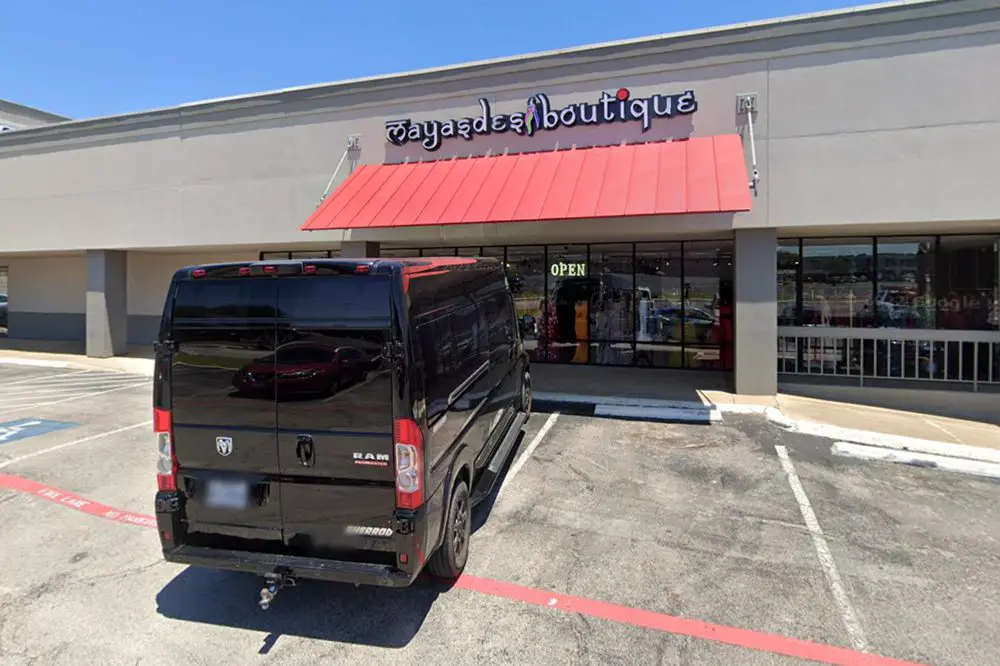 The last on our list is Maya's Desi Boutique, one of the best places to shop for Indian clothes in Dallas.
They have a huge selection of meticulously crafted South Asian attires with the latest designs. Visit their store if you want a chiffon Anarkali, a printed silk saree, a sequin blouse, and cultural jewelry to complement it.
Their outfits are simple, chic, trendy, and stylish. Shop their looks for elegant wedding wear or stack up on comfy office attire.
Business Address: 261 Ridge Haven Dr, Lewisville, TX 75067, USA
Contact: (682) 990-3070
Final Words
That was our list of the 17 best Indian clothing stores in Dallas. Each of these has an assortment of clothes you can choose from. Pick a festive wear saree, a picture-perfect lehenga, or a few casual desi kurtas – whatever you want!