Levi's is one of the most iconic denim brands in the world. Founded in 1853, Levi's jeans are renowned for their quality, durability and timeless style. Two of Levi's most popular jeans models are the 501 and 505. While both are classic straight leg jeans, there are some key differences between the 501 vs 505.
History of Levi's 501 Jeans
The 501 is Levi's original jean model, dating back to the late 1800s. The 501 was the first ever blue jean, created in 1873. At the time, Levi's jeans were designed for cowboys, miners and railroad workers who needed durable work pants.
Some key facts about the history of the 501:
1873: Levi's 501 jeans are invented, the first riveted denim pants designed for cowboys and miners.
1886: The red Levi's tag is first placed on the 501 jeans as a mark of quality.
1890s: 501s become popular among cyclists for their flexibility and comfort.
1935: Zipper fly is introduced to the 501 jeans.
1960s: 501s gain popularity among various subcultures like greasers, rockabillies and the Beat generation.
1985: Special edition 501s are released to celebrate Levi's 130th anniversary.
Over the decades, the 501 maintained its signature straight leg and button fly design. It became an American icon and was worn by cowboys, rebels, Hollywood stars and musicians. Today, the 501 is Levi's top-selling jean model.
History of Levi's 505 Jeans
The 505 jeans were introduced by Levi's in 1967. They were launched as part of the brand's line of slim jeans targeting the 60s rock n roll generation.
Here are some key points in the 505 history:
1967: 505 jeans first released, featuring a slimmer straight leg cut.
Late 1960s: 505s become popular among rock, punk and grunge music subcultures.
1970s: 505s gain mainstream appeal, becoming a style staple.
1980s: 505s offered in a wider range of washes and colors.
2011: Special edition 505 jeans released to celebrate the model's 50th anniversary.
Over the years, the 505 maintained its signature straight leg silhouette but with a slimmer cut compared to the 501. The 505 has been worn by various celebrities and musicians over the decades from Bob Dylan to members of the Ramones band. Today it remains one of Levi's most enduring denim styles.
501 vs 505 Jeans: Key Differences
Though both are straight leg jeans, there are some noticeable differences between Levi's 501 vs 505 jeans:
Leg Cut and Silhouette
501: Original straight leg cut, loose fitting through the hip and thigh with a full leg opening. Provides a classic and relaxed fit.
505: Slim straight leg, slim through the hip and thigh with a straight leg opening. Sits below the natural waist. Provides a slimmer and tailored fit.
Leg Opening/Cuff
501: 16″ leg opening, wide cuff
505: 14 1⁄2" leg opening, narrow cuff
Rise
501: Mid-rise sits at or slightly below the natural waist
505: Low-rise sits below the natural waist around the hips
Zipper and Buttons
501: Signature button fly and 5 pocket styling
505: Zipper fly with 5 pocket styling
Fit Profile
501: Loose straight fit through seat and thigh, relaxed from hip to ankle
505: Slim straight fit, sits slim through seat and thigh, straight from knee to ankle
Wash Options
501: Available in a wide variety of washes from original to distressed & coated. Most iconic is the original raw indigo blue wash.
505: Offered in array of colors and finishes including black, classic indigo, vintage white and colored stonewashes.
Usage Recommendations
501: Recommended for those who prefer a loose, relaxed straight fit jean. The 501 has a timeless style perfect for casual everyday wear.
505: Recommended for those who prefer a slimmer, lean shaped straight leg jean. The 505 has a stylish, tailored straight fit perfect for casual wear.
Models Wearing Levi's 501 vs 505 Jeans
501 jeans have been worn by:
Marlon Brando
James Dean
Marilyn Monroe
Bruce Springsteen
Steve McQueen
505 jeans have been worn by:
Bob Dylan
The Ramones
Members of Blondie
Bruce Springsteen
Steve McQueen
Both 501 and 505 jeans have been rocked by music legends and Hollywood stars throughout the decades. While the 501 is synonymous with rugged masculinity, the 505 has been seen on edgier punk and grunge stars.
501 vs 505 Fit Comparison
To understand the fit differences in more detail, here is a breakdown of how the 501 vs 505 compare in key areas of the jean:
Seat
501: Loose and relaxed through the seat and back rise, provides comfortable room to move.
505: Slim through the seat and back rise, hugs the contours of the body for a tailored fit.
Thighs
501: Loose through the thigh with comfortable room in the thighs and knees.
505: Slim through the thigh with less room through the thigh down to the knee.
Leg Opening
501: Wide leg opening that stays straight from knee to hem.
505: Tapered leg opening, narrow through the ankle down to a 14 1⁄2" cuff.
Rise
501: Mid-rise that sits at natural waist.
505: Low-rise, sits below the natural waist on hips.
How to Choose Between 501 vs 505 Jeans
Deciding between Levi's 501 and 505 jeans depends on your body type and preferred fit. Keep these tips in mind when choosing 501 vs 505 jeans:
The 501 suits those looking for a classic loose straight cut jean with room to move. It's perfect if you have a larger frame, fuller hips and thighs or just prefer a relaxed style.
The 505 suits slimmer body types who want a straight leg jean with a lean, tailored fit. The 505 flatters slim hips and thighs.
Choose the 501 if you like to wear your jeans lower on the hips and prefer mid to high-rise styles.
Opt for the 505 if you prefer to wear jeans below your natural waist line and like a low-rise style.
Consider sizing depending on stretch. 501s come in rigid denim with no stretch. 505s often incorporate 1-2% stretch. Size up for looser 501 fits.
Try both on in store. Pay attention to room in the hip/thigh and where the jean sits on your waist to find your best Levi's straight leg fit.
Caring for 501 and 505 Jeans
To get the most wear out of your Levi's jeans, follow these care tips:
Washing
Wash jeans inside out on a cold, delicate cycle. Avoid frequent washing.
For raw, rigid denim only wash every 6 months or as needed. Washing less helps preserve the color and finish.
Drying
Air dry jeans naturally whenever possible. Avoid machine drying.
If machine drying, use low heat and remove promptly to prevent shrinkage.
Additional Care
Spot clean stains and spills when possible to avoid frequent washing.
Avoid excessive heat when ironing and only iron inside seams if needed.
For 501 rigid denim, consider shrink-to-fit techniques for customized sizing.
With proper care, both 501 and 505 jeans can maintain their look, feel and integrity for many years of regular wear.
Popular Levi's 501 Jean Styles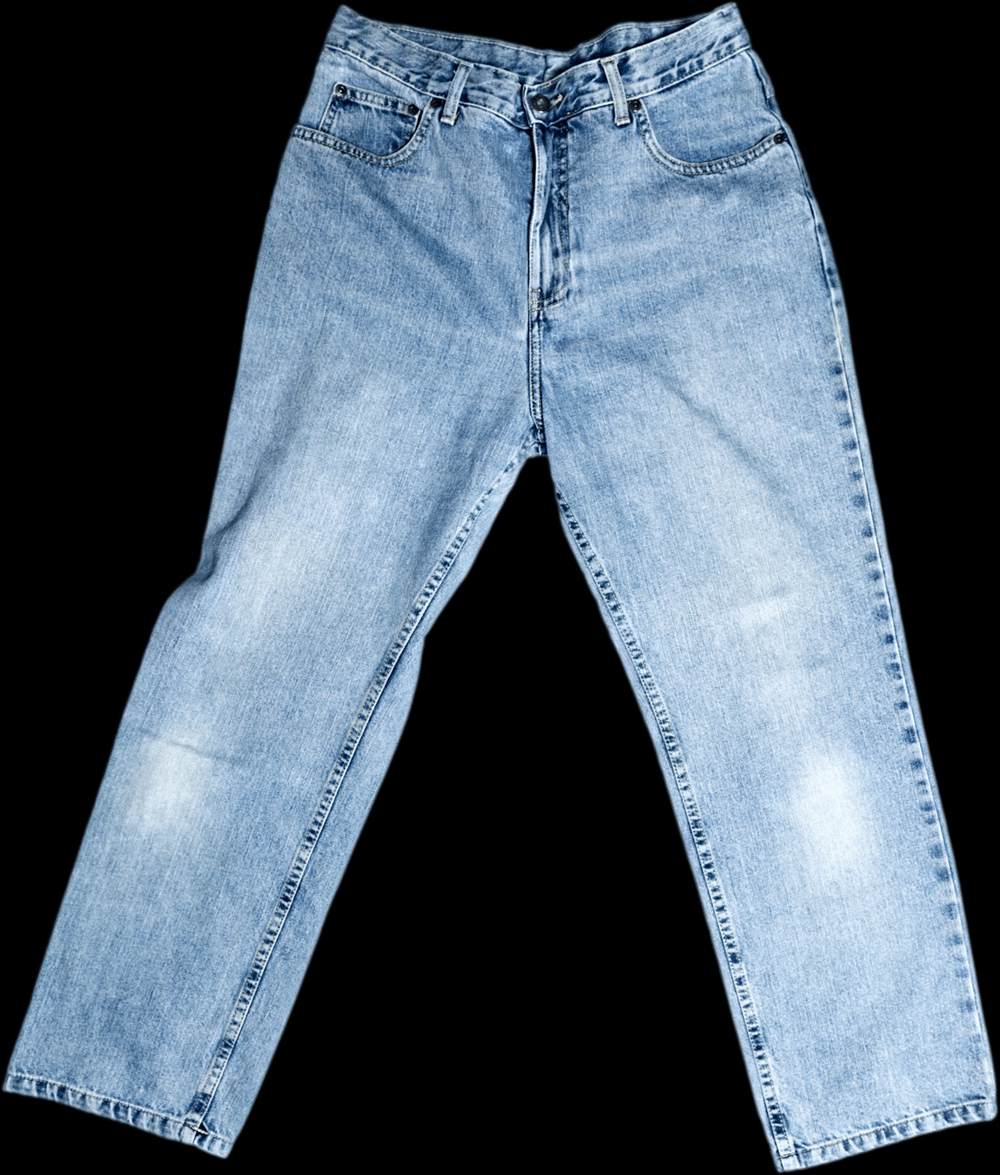 The 501 jean comes in a variety of finishes and washes. Here are some of the most popular 501 styles:
501 Original Fit Jeans
The iconic original 501 jean in raw rigid denim. This is the classic straight leg 501 jean.
501 CT Jeans
Made from stretch denim for added comfort while maintaining classic 501 fit.
Vintage 501 Jeans
Stonewashed or lightly distressed 501s, creating a worn-in vintage look.
Black 501 Jeans
The original 501 jean in a black wash. These are matte black rather than a faded gray.
501 '93 Jeans
From Levi's Vintage Clothing collection, recreates the 1993 501 with a loose tapered leg.
501 '66 Jeans
Also from LVC, replicates the 1966 501 jean in rigid denim with orange contrast stitching.
Popular Levi's 505 Jean Styles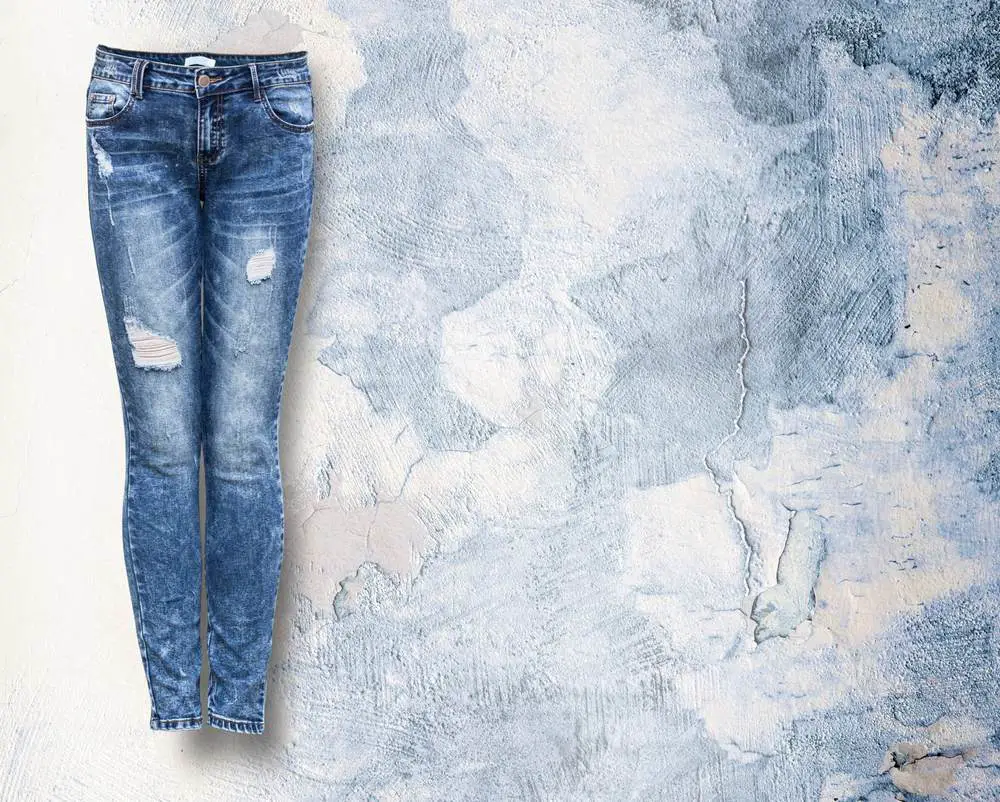 Like the 501, the 505 also comes in an array of different colors and finishes:
505 Regular Fit Jeans
The original 505 jean in classic denim. This is the signature 505 slim straight fit.
505C Jeans
The 505 jean in stretch denim for added mobility and comfort.
505 Athletic Taper Jeans
With an athletic cut through the thigh tapering below the knee.
Elongated 505 Jeans
A longer version of the 505 hitting at mid-calf length.
505C Ripped Knee Jeans
505 jeans with distressed detailing like ripped knees, whiskering and faded accents.
505 Regular Taper Jeans
A vintage inspired 505 with a gentle taper from the knee to ankle.
Where to Buy 501 and 505 Jeans
Levi's 501 and 505 jeans can be purchased:
Online at Levi.com as well as the Levi's mobile app
At Levi's retail stores across the United States
From select department stores like Macy's, JC Penney, Kohl's and Nordstrom
At specialty Levi's stores like Made & Crafted and Levi's Vintage locations
From third party retailers like Amazon, Zappos and 6PM
For the full selection of washes, sizes and fits shop directly from Levi.com. Use the product finder filters to shop 501 vs 505 jeans. Levi's regularly offers sales, discounts and promo codes online. Sign up for emails to receive news of the latest Levi's promotions and limited edition jean releases.
Frequently Asked Questions About Levi's 501 vs 505 Jeans
What is the main difference between Levi's 501 and 505 jeans?
The main difference is the leg cut. 501 jeans have a classic straight leg fit that is loose through the thigh. 505 jeans have a slimmer straight leg fit that is more tapered through the thigh and leg opening.
Which Levi's jean is better quality, 501 or 505?
Levi's 501 and 505 jeans are both high quality, made from durable denim. The 501 features rigid denim while the 505 incorporates stretch. The 501 offers a classic look while the 505 provides a more modern slim fit. Quality is comparable.
Why are 501 jeans so popular?
The 501 is iconic for being the original Levi's jean dating back to the late 1800s. The 501 has remained the most popular Levi's jean through the decades thanks to its signature button fly, straight leg cut and versatility to be dressed up or down. Its classic American style helps explain its lasting popularity.
Who is the 505 jean designed for?
The 505 was designed in 1967 for a younger generation looking for a slimmer straight leg jean. Its slimmer silhouette made it a popular choice among rock stars, musicians and subcultures like punks in the 60s, 70s and 80s. Today it remains a stylish slim fit jean for men and women.
Which Levi's jeans is a looser fit, 501 or 505?
The 501 is the looser fitting jean between the two. It provides a relaxed straight leg fit, loose through the seat and thighs. The 505 is cut slimmer through the hips and thighs with a leaner shape. Those looking for a relaxed loose fit are better off with the 501 jean.
Conclusion
While the 501 and 505 are both classic straight leg denim, the 501 offers a looser, vintage fit compared to the 505's more tailored slim fit. The 501 pairs well with tucked-in shirts or tees for weekend casual looks. The 505 creates a streamlined silhouette that can be dressed up or down seamlessly. Though different, the 501 and 505 are both legendary Levi's jeans that have stood the test of time. Understanding the key fit differences will help you find your perfect pair.