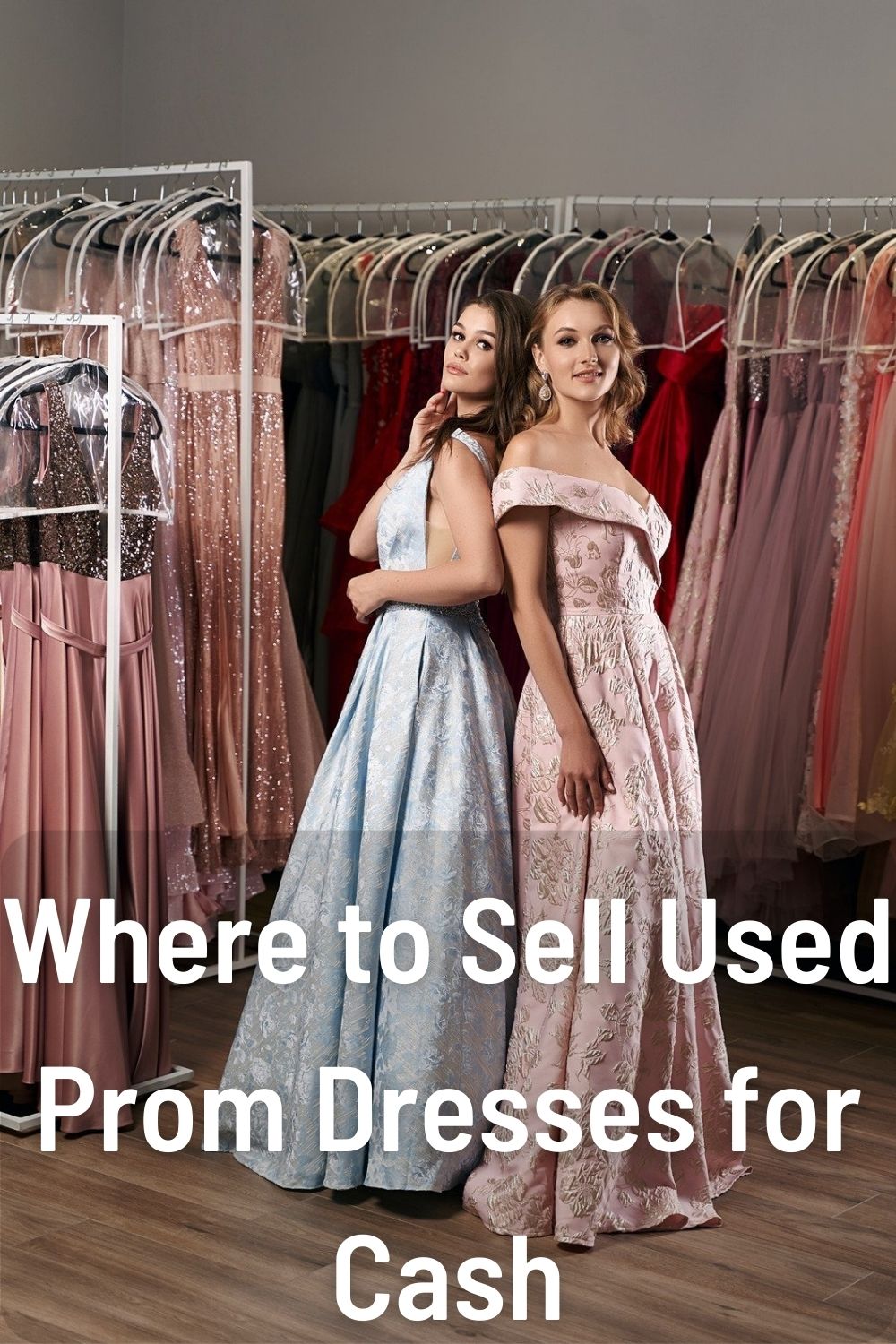 Prom season is an exciting time for high school students. Finding the perfect prom dress can make memories that last a lifetime. However, prom dresses can be quite expensive, especially designer gowns. Once prom is over, that gorgeous dress may end up sitting in the back of your closet. Rather than letting it collect dust, why not sell your used prom dress and make some cash?
Selling a pre-worn prom dress is a great way to recoup some of the costs of your special night. With the help of online marketplaces, you can find buyers for your gown all over the country. There are also local options like consignment shops to consider.
This complete guide will provide tips on how to sell your used prom dress online or locally. We'll also cover how to price your dress and things to keep in mind during the selling process. Let's get started!
How to Sell Your Used Prom Dress Online
Selling online opens up your customer base beyond just local buyers. Here are some top online marketplaces for selling pre-owned formalwear:
Sell on Facebook Marketplace
Facebook Marketplace allows you to list items for sale in your local area. You can create a listing with photos, description, and price. Buyers can contact you through Facebook Messenger to ask questions or coordinate pickup/delivery.
Pros:
Large existing user base on Facebook
Easy to create listings
Opportunities for local pickup
Cons:
Mostly local buyers only
Less buyer protection compared to other sites
List on Poshmark
Poshmark is an online consignment store focused on women's fashion. Sellers create Poshmark "closets" to organize their listings. You can follow brands and closets with styles you like.
Pros:
Specialized audience looking for women's dresses
Good buyer protection through ratings/reviews
Poshmark handles shipping for sales
Cons:
20% seller commission fee
Most buyers expect deep discounts on list price
Try eBay
eBay is one of the largest online auction and marketplace sites. You can create fixed price or auction style listings for your prom dress. eBay has over 182 million active buyers globally.
Pros:
Massive existing buyer base
Lower fees than other marketplace sites
Option for local pickup
Cons:
Less specialization in formalwear
More work as an individual seller
Sell on Mercari
Mercari is a mobile-focused marketplace app for buying and selling. List your dress by snapping a few smartphone photos. Mercari handles shipping and payments.
Pros:
Quick and easy listings from your phone
Low 10% selling fee
Prepaid shipping labels provided
Cons:
Caters more to casual everyday items
Buyer communication happens within the app
How to Sell Your Used Prom Dress Locally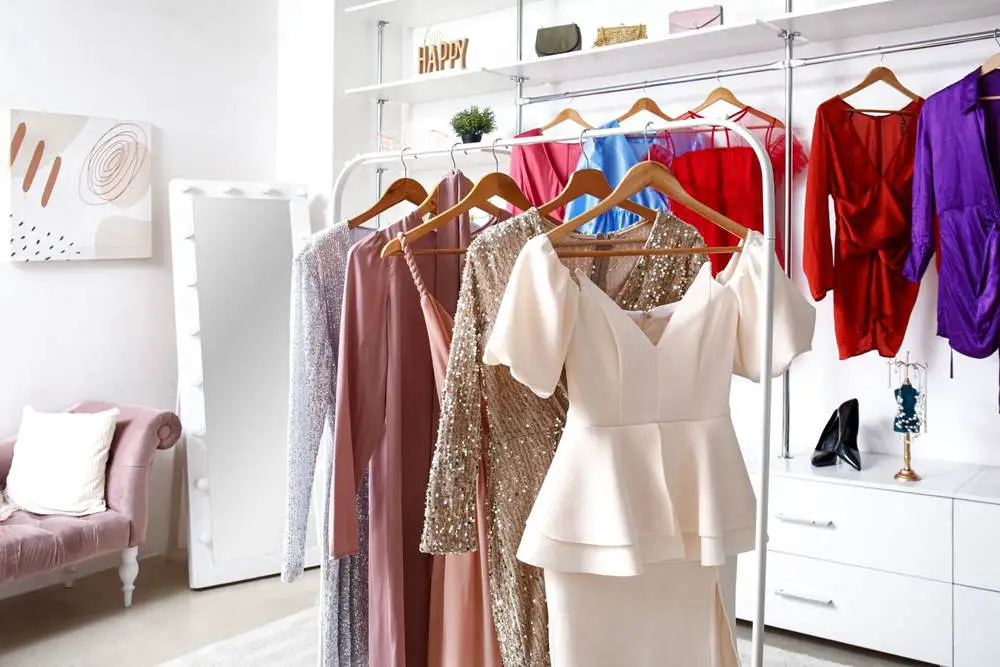 If you prefer making a local, in-person transaction, consider these options:
Consignment or Resale Shops
Many consignment and resale shops accept formalwear. Make an appointment and bring your dress in. If they accept it, the store markets and sells it for you, taking a commission.
Pros
No work on your end after consigning
Get an upfront quote for the dress
Store handles pricing/photos/listings
Cons
Earn only a percentage of the final sale price
No control over pricing or sales process
Classified Listings
Local classifieds sites like Craigslist or newspaper listings are old-school but still effective. Create a listing with description, photos, and contact info. Meet buyers in a public place for transactions.
Pros
Totally free listings
Keep the full sale amount minus any small ad fees
Buyers are in your local area
Cons
Have to coordinate photos/meetups yourself
Dealing with flaky buyers common
Less buyer protections
Garage Sales
If you're already planning a garage or yard sale, add your prom dress to the offerings! Passersby may spot it and make an offer. Price it to sell along with other household items.
Pros
Little effort to add it to an existing sale
All cash sales on the spot
Buyers can try it on in person
Cons
Weather dependent for outdoor sales
Less ability to target specific dress buyers
Lowball offers more common
How to Price Your Used Prom Dress
Setting the right asking price for your previously worn prom gown is a balancing act. Price too high, and it may never sell. But you don't want to undervalue a quality dress and lose out either. Here are some tips:
Research original prices for your dress brand/style to set a baseline
Factor in condition – worn once vs. multiple times makes a difference
Compare to current sold listings – check Poshmark, eBay, etc. to see recent sale prices
Consider custom alterations – tailoring adds to the value
Don't overlook accessories – get extra cash for matching shoes, bag, jewelry
List above your minimum – leave room to accept offerss
As a general rule, expect to resell a used prom dress for 40-60% of the original price. Formalwear depreciates quickly. But brand, condition, and demand can influence the price.
Preparing Your Dress for Sale
To attract buyers and earn top dollar, prep your prom dress before photographing and listing:
Clean the Dress
Follow the care label instructions. Dry clean it if needed. Remove any stains. Wash accessories like bags or shoes.
Press and Steam
Use an iron or steamer to smooth out any wrinkles. Hang on a dress form or wall to let gravity help remove creases.
Check for Damage
Inspect seams, beading, straps, and fabric closely. Note any repairs needed so you can disclose to buyers.
Photograph Details
Take sharp, well-lit photos showing the style, color, and any unique details up close. Get the front, back, sides, and labels.
Disclose Imperfections
Note any signs of wear, alterations, or issues accurately in your listing descriptions. Being upfront will avoid buyer returns.
With cleaning and care, you can present your pre-owned prom dress in the best possible light to maximize your selling price.
Shipping Your Sold Prom Dress
Once you make a prom dress sale online or locally, you'll need to safely package and ship the dress:
Find a box big enough to fit the dress without folding or cramming it. Reuse a wardrobe box if possible. Add padding.
Protect the dress with plastic, tissue paper, or Styrofoam sheeting inside the box. Prevent beads, sequins or fabrics from snagging.
Seal securely with strong tape. Don't skimp on tape – it secures box flaps and keeps the dress contained in shipping.
Use garment bag over the dress inside the box for extra protection. Or bundle in tissue paper.
Add insurance in case of mail delays or damage. Most sites and shipping carriers offer shipping protection for an extra fee.
Get tracking number and delivery confirmation. This protects you if a buyer claims not to have received the dress.
Follow any special shipping instructions from the buyer. Some may want expedited delivery for an upcoming event. Pack with care to avoid returns and ensure your buyer gets their dream dress in perfect condition!
Pros and Cons of Selling a Used Prom Dress
Selling a pre-worn prom dress has many advantages:
Pros
Make back a portion of what you paid
Save space in your closet
Avoid letting it sit there unused
Cash out on designer brands and unique dresses
Help another girl get a dress she loves
Cons
Lower return than original price, usually less than 50%
Time consuming to photograph, list, package, and ship
Risk of scams or problem buyers
No guarantee your specific dress will sell
Overall, selling used prom dresses enables you to recapture some value from the investment while passing along the dress for someone else to enjoy. With the right marketplace and presentation, your dress can make money rather than just take up closet space.
Frequently Asked Questions (FAQ)
How can I get the most money for my used prom dress?
Focus on dresses from recognizable designer brands, in excellent condition, with few signs of wear. Unique, one of a kind styles also attract buyers and higher prices. Professional photos, detailed descriptions and promoted listings also help earn top dollar.
When is the best time to sell a used prom dress?
List dresses for sale a few months before and after prom season, approximately March through June. Buyers are most actively searching for and willing to pay more for gowns during this peak period.
Is selling used prom dresses worth the time and effort?
If you have a high-end, designer gown that cost $500+, it can be worth the time to resell and make back a couple hundred dollars. For cheaper department store dresses, the lower potential profit may not justify the work.
Should I dry clean my used prom dress before selling?
Dry cleaning is recommended to freshen up the dress, remove odors, and make it look its absolute best for photos. But weigh the dry cleaning costs vs. expected selling price for cheaper dresses.
What flaws do I need to disclose when selling a used prom dress?
Note any stains, damage spots, needed repairs, signs of wear/tear, and alterations like hemming or taken-in seams. Be honest and describe any imperfections buyers can't see in the photos.
Conclusion
Selling your gently used prom dress can be a smart way to recover some costs and free up closet space. For designer and high-end dresses, it's often worth the time and effort to resell online or locally. Follow the tips in this guide to effectively market and sell your gown to the perfect buyer.
With the extra cash from selling your prom dress, you'll have a head start on funding next year's formalwear – or whatever your savings goals may be! Don't let unused dresses waste away in your closet. Put them to work for you.