Jeans are a wardrobe staple for many people. Two popular styles of jeans for women are mom jeans and boyfriend jeans. While both styles provide a relaxed, casual look, there are some key differences between mom jeans and boyfriend jeans in terms of their fit, rise, and overall style.
What are Mom Jeans?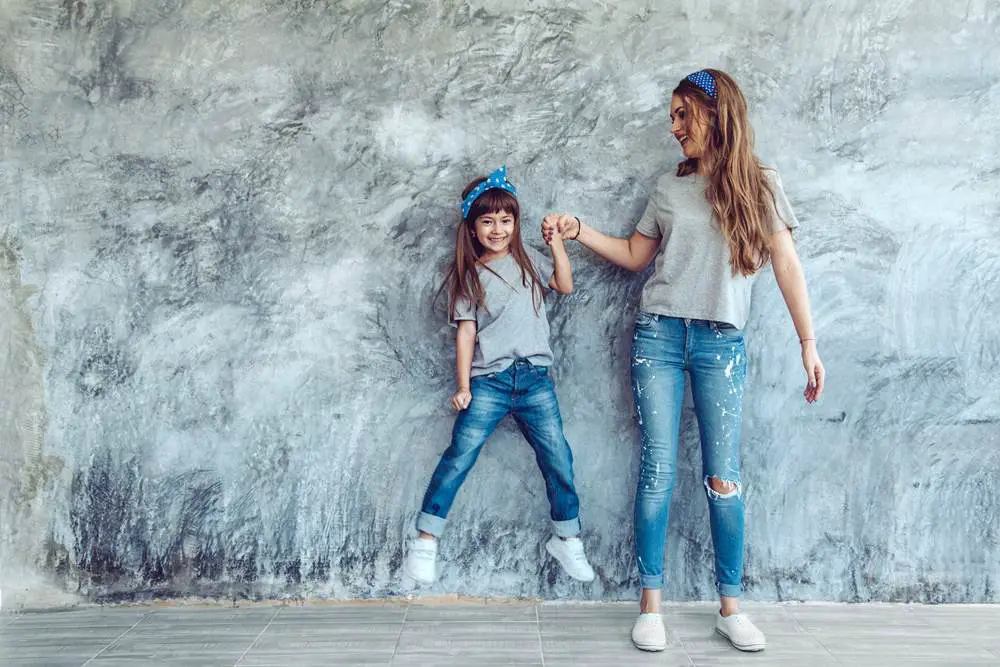 Mom jeans refer to high-waisted, loose fitting jeans that became fashionable in the late 1980s and early 1990s. Some key features of classic mom jeans include:
High rise – The waistband sits at or above the belly button for a high waist look.
Loose fit – Mom jeans have a loose, baggy fit through the hips and thighs.
Tapered leg – The leg tapers towards the ankle, creating a carrot shape silhouette.
Faded wash – Mom jeans often come in light blue or medium blue faded washes. Distressing is also common.
Rolled cuffs – Cuffing the hems a few times was signature to the mom jean look.
Mom jeans were originally made famous by celebrities like Jennifer Aniston, Gwen Stefani, and Whitney Houston in the 90s. The high waist creates an elastic effect that shapes and contours the waist and hips. The loose fit gives them a comfortable, lived-in feel.
What are Boyfriend Jeans?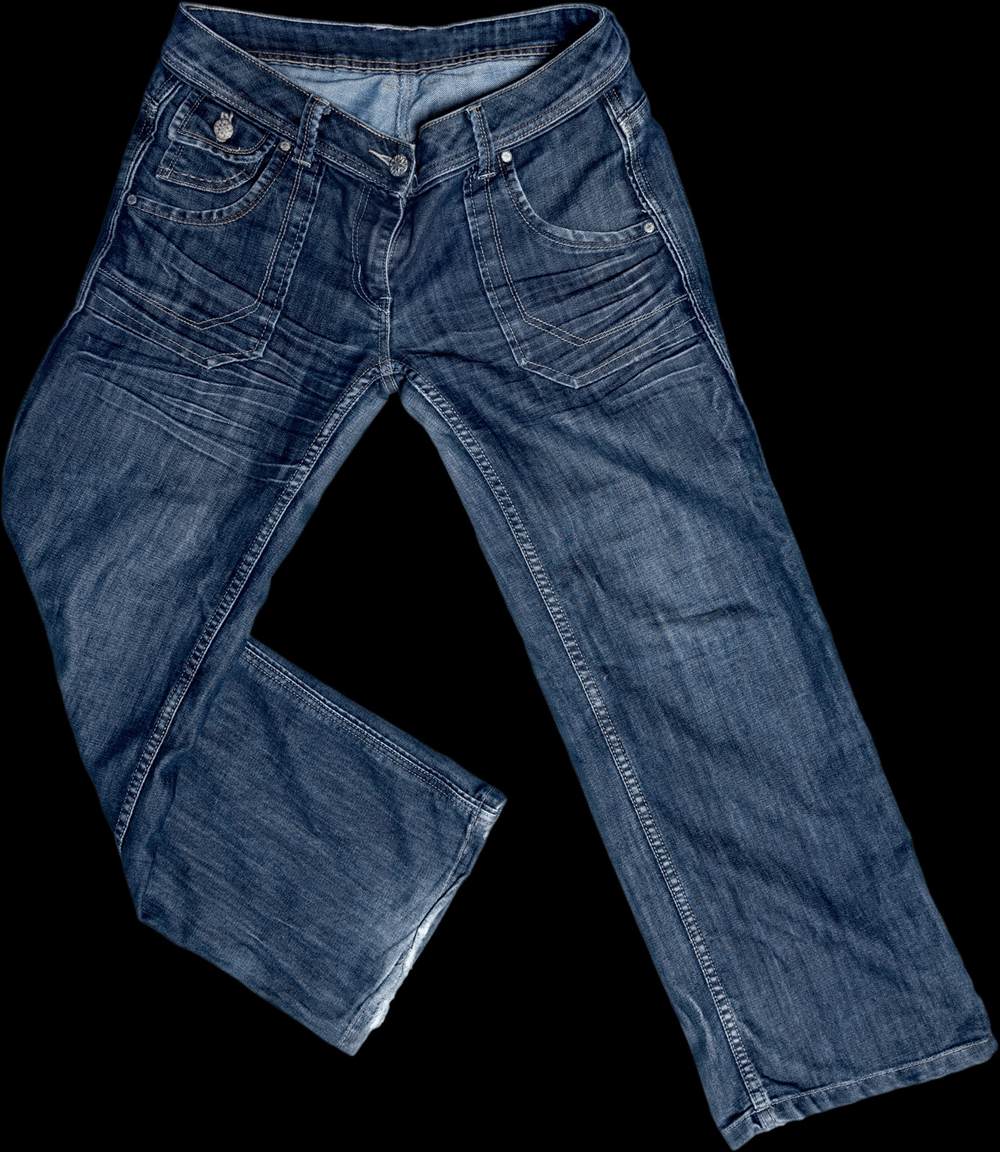 In contrast to mom jeans, boyfriend jeans have a more relaxed, baggy fit throughout. Some hallmarks of boyfriend jeans include:
Low rise – Boyfriend jeans sit low on the hips rather than high on the waist.
Oversized fit – These jeans have a loose, baggy fit through the hips, thighs, and legs.
Cuffed or cropped hem – Boyfriend jeans either have a cuffed hem or are cropped at the ankle.
Faded wash – They typically come in light to medium blue washes. Rips and distressed details are also common.
Masculine style – Boyfriend jeans borrow styling from men's jeans, giving them a slouchy, casual vibe.
Boyfriend jeans rose to popularity in the late 2000s and early 2010s. The loose, baggy fit gives them a casual, laidback look. Some people buy them oversized for an ultra slouchy silhouette.
Key Differences
While mom jeans and boyfriend jeans are both designed to be comfortable and look relaxed, there are some noticeable differences between the two styles:
| Mom Jeans | Boyfriend Jeans |
| --- | --- |
| High rise | Low rise |
| Tapered leg | Loose, straight leg |
| Fitted at hips | Oversized at hips |
| Button fly | Zipper fly |
| May have embellishments | Simple styling |
| Give shape to figure | Hide figure |
Rise
The main distinction is the rise. Mom jeans sit high on your natural waist, while boyfriend jeans sit low on your hips. Mom jeans will hit near your belly button, while boyfriend jeans will hit several inches below it.
Fit
Mom jeans are fitted at the hip and loose through the thigh. Boyfriend jeans have an oversized, baggy fit from hip to ankle. Mom jeans follow your curves, while boyfriend jeans conceal them.
Leg Shape
Mom jeans have a classic tapered leg that hugs the thighs and narrows at the ankle. Boyfriend jeans have a straight, loose leg shape that looks almost rectangular from hip to hem.
Styling
Mom jeans often have decorative stitching, buttons, and embellishments similar to classic Levi's. Boyfriend jeans have a plain, simple five-pocket styling.
Fly
The fly also differs – mom jeans have a button fly while boyfriend jeans usually have a zipper fly. Mom jeans have that classic retro feel, while boyfriend jeans look more contemporary and masculine.
How to Choose Between the Two Styles
So how do you decide whether to go for a pair of mom jeans versus boyfriend jeans? Here are a few tips:
Consider your body type – Boyfriend jeans are great for concealing curves and wider hips/thighs. Mom jeans are more flattering for slender figures as they cinch at the waist.
Think about rise – If you prefer higher waisted jeans, mom jeans are the way to go. For lower waisted jeans, choose boyfriend fit.
Decide on a fit – Prefer a tight hip and thigh with a tapered leg? Mom jeans are your best bet. Like a slouchy, oversized look? Boyfriend style is for you.
Evaluate your style – Boyfriend jeans have a carefree, masculine vibe. Mom jeans have that vintage, retro look. Choose the aesthetic you like.
Think about versatility – Boyfriend jeans can be dressed up or down easily. Mom jeans lend themselves better to casual looks.
Consider trends – Mom jeans are currently having a major comeback! But boyfriend jeans are also a Denim perennial.
Try them on! – Get a sense of the rise, fit, and feel to determine which style you feel best in.
No matter your body type or style, you're likely to find a great pair of jeans in either the mom or boyfriend category. The key is finding the right pair that makes you feel most confident and comfortable!
How to Wear Mom Jeans
Mom jeans may seem tricky to style, but there are tons of casual, feminine ways to wear them:
Tops
Flowy blouses, button-downs or breezy tees pair well with high waisted mom jeans. Tuck shirts in to accentuate the waist.
Crop tops and bra tops look cute peeking out from the rise of mom jeans. Add a cardigan or jacket for more coverage.
Oversized sweatshirts and pullover sweaters complement the snug fit of mom jeans. Belt the sweater for definition.
Footwear
Sneakers or slip on shoes keep a mom jean outfit casual. Try classic white kicks.
For summer, opt for flat sandals with a cross-over or ankle strap. Espadrilles also look chic.
In cooler weather, pair mom jeans with booties or ankle boots. Heeled boots dress up the look.
Accessories
Statement or vintage belts cinched at the waistline add interest to high rise mom jeans.
Layer long necklaces over crew neck tops. Add retro inspired jewelry.
Carry a small crossbody or shoulder bag in leather, cotton canvas, or woven materials.
Outfit Ideas
Breezy button-down, mom jeans, and white sneakers
Cropped band tee, high rise mom jeans, and booties
Floral blouse tucked into light wash mom jeans with a belt and flats
Oversized pullover sweater, cuffed mom jeans, and slip on Vans
How to Wear Boyfriend Jeans
Boyfriend jeans call for equally relaxed, laidback styling. Here are some tips for looking cool and casual in your boyfriend jeans:
Tops
Pair with oversized graphic tees and pullover sweatshirts. Tuck one side in for interest.
Tan crop tops and bra tops offset blue boyfriend jeans for summer. Add a kimono style coverup.
Drapey blouses or flannel shirts layered over tanks keep things effortlessly chic.
Footwear
Lace-up sneakers like Chucks or Vans are a no-brainer pairing.
For warmer months, opt for flat sandals, slides, or espadrilles.
Ankle boots and booties (heeled or flat) balance the slouchy fit of boyfriend jeans.
Accessories
Wide brim hats, printed scarves, and sunglasses add polished accent details.
Layer long necklaces over crew neck tees and tanks. Stack bracelets on one wrist.
Backpacks, leather purses, and small crossbody bags work well for carryalls.
Outfit Examples
Oversized vintage tee half-tucked into jeans with slides
Plain tank and boyfriend jeans with a kimono and lace up wedges
Cropped hoodie, ripped boyfriend jeans, and high top sneakers
Drapey button-down, cuffed boyfriend jeans, and ankle boots
Which Jeans Should You Buy?
| Factors | Mom Jeans | Boyfriend Jeans |
| --- | --- | --- |
| Body type | Hourglass, oval, slender | All body types |
| Rise | High | Low |
| Fit | Fitted at hips, tapered leg | Loose, oversized |
| Style | Retro | Masculine |
| Versatility | Mostly casual | Both dressy and casual |
| Current trends | Major comeback | A denim staple |
Where to Shop for Mom and Boyfriend Jeans
Some of the best places to shop for both mom jeans and boyfriend jeans include:
Madewell – Offer stylish high rise mom jeans and relaxed boyfriend jeans. Quality denim at various price points.
Levi's – The OG denim brand offers mom and boyfriend jeans in classic washes. Budget-friendly prices.
Re/Done – Luxe reconstructed vintage-inspired jeans with tapered mom and loose boyfriend fits.
Agolde – Cool, contemporary denim brand with signature high rise mom jeans with tapered legs.
Abercrombie & Fitch – Carried comfy, trendy mom jeans and slouchy boyfriend jeans.
Hollister – Affordable casual brand with lots of distressed boyfriend jeans.
Gap – Reliable option for reasonably priced, well-fitting mom and boyfriend jeans.
Everlane – Minimalist denim brand with a relaxed boyfriend jean and vintage high rise styles.
ASOS – Trend-driven online retailer offering tons of stylish mom and boyfriend jean fits.
Caring for Mom and Boyfriend Jeans
Caring for your jeans properly ensures they hold their shape and wash well over time:
Wash jeans inside out and on a cold, gentle cycle. Only wash when truly dirty.
Hang dry your jeans whenever possible rather than using the dryer. This prevents shrinkage.
Invest in a garment steamer to smooth out wrinkles and creases between washes.
Use color-safe bleach if needed to brighten up faded black or dark jeans.
Patch any holes, seams, or distressed spots before they expand and worsen.
When hemming jeans, leave an extra 1⁄2 inch to account for any shrinking when washing.
With the right care, your favorite mom or boyfriend jeans can maintain their fit and feel for many seasons of wear. Always follow the specific washing instructions on your jeans label too.
Frequently Asked Questions
What shoes look best with mom jeans?
Chunky white sneakers, slip on sneakers, and oxfords look great with the tapered, high rise fit of mom jeans. For warm weather, opt for strappy sandals or espadrilles. Ankle boots with block or stacked heels also complement mom jeans.
Can you wear mom jeans if you have a short torso?
Yes, you can still wear mom jeans with a short torso. Just opt for a mid-rise mom jean rather than a super high rise to avoid the jeans coming up too far. A tapered fit and cropped length will also give more leg length.
Are mom jeans more comfortable than skinny jeans?
Most people do find mom jeans more comfortable than skinny jeans. The tapered leg fit is looser than skinny jeans, allowing more ease of movement. The high rise waist also provides tummy control without feeling too restrictive.
What shoes do you wear with loose boyfriend jeans?
Sneakers, flats, sandals, and ankle boots all look great with the slouchy fit of boyfriend jeans. Avoid cropped styles that will make your ankles look cut off. Low profile sneakers and flats keep you comfortable.
Do boyfriend jeans look good on plus size?
Yes, boyfriend jeans are one of the most flattering jeans for plus size figures. The low rise is comfortable over curves and the loose fit camouflages wider hips and thighs for a relaxed, casual look.
In summary, while both mom jeans and boyfriend jeans have a vintage, laidback vibe, they differ significantly when it comes to rise, fit, and styling. Mom jeans cinch at the waist and taper through the leg for a retro silhouette. Boyfriend jeans have an oversized, slouchy fit borrowed from menswear. Consider the styling, fit, and your body type to choose which relaxed jeans works best for you!